If you live near the Pacific and also have chosen to make the coastal scenery your main photographic subject knowing the tides gets even more important than to know the sunrise/sunset times. Of very special interest a so called "minus tides". These tides a below the normal zero level.
Searching on the internet for some software to show the tides we came across WXTide32 (Windows only but based on a UNIX program). WXTide32 is a great freeware program that does all we need.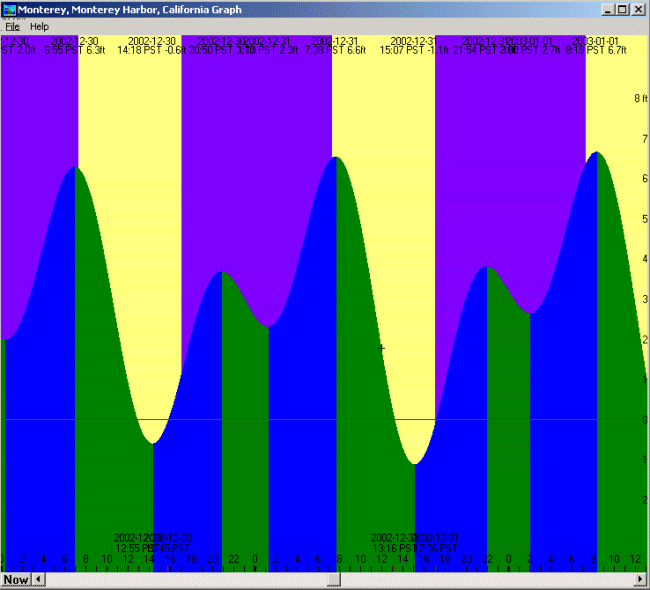 WXTide32 Main Screen
Here is a list of only some of the many features:
Many locations can be loaded (we set it up for Monterey)
Minus tides can be easily found
Easy to scroll the timeline into the future(past)
Creates a text tide calendar for the current month
Move to a date in the future(past)
If you click into the graph you get additional information:


Extra Info
Exact time at cursor position
tide height
Sunrise
Sunset
Moonrise
Moonset
Moon phase
We compared the data with a local printed tide calendar and it matched exactly. Tomorrow we put it at a test when we visit Point Lobos at a minus tide (2003-1-1, 15:53, -1.4 feet).
We love this program and wanted to share this information with our readers.