"
Elkhorn Slough Safari"
<c>Bettina and Uwe Steinmueller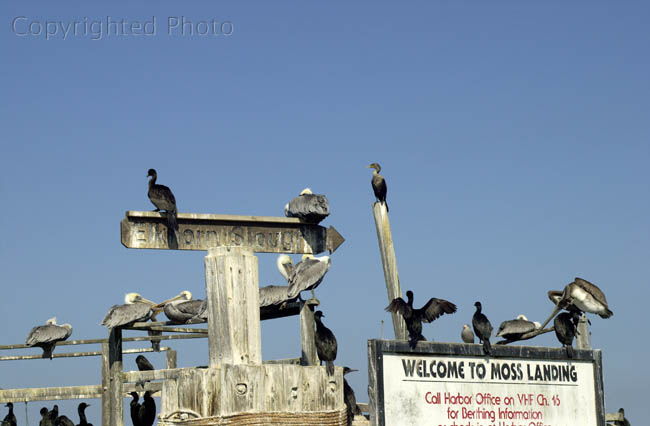 Moss Landing
At the Monterey Bay in the middle of Santa Cruz and Monterey is some old ugly electric power plant. One would no expect here a wildlife paradise. But close to here is one of California largest wetlands. And wetlands are mostly birds land as is Elkhorn Slough. A very nice way to experience the beauty of Elkhorn Slough is through the "Elkhorn Slough Safari" with captain Yohn Gideon on board. The tour starts at Moss Landing a fisherman's harbor across that power plant.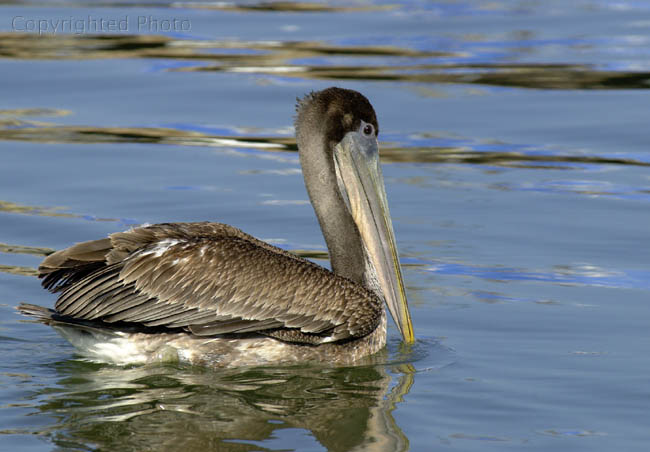 Pelicans in the harbor
The Moss Landing harbor is like a bird's metro with many lovely pelicans.
The main reason for us to make the safari tour was to get close to Sea Otters. The otters like this calm waters in the slough and that is why you find so many of them here (average 42 per tour and we had 37). What is very rare is sea otters in so called rafts (groups of otters). The raft we observed had 14 members.


Sea Otters in Elkhorn Slough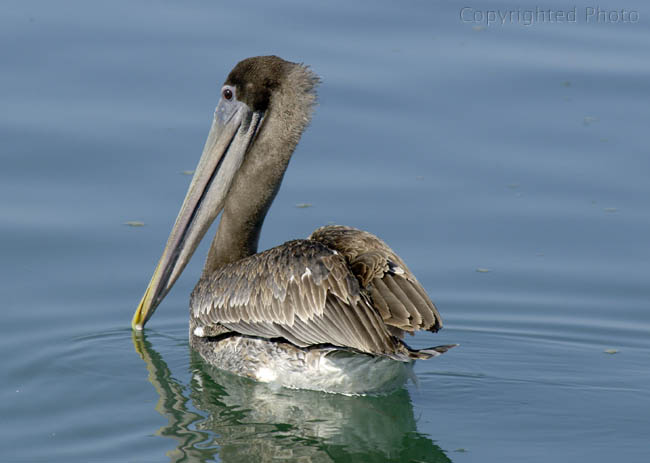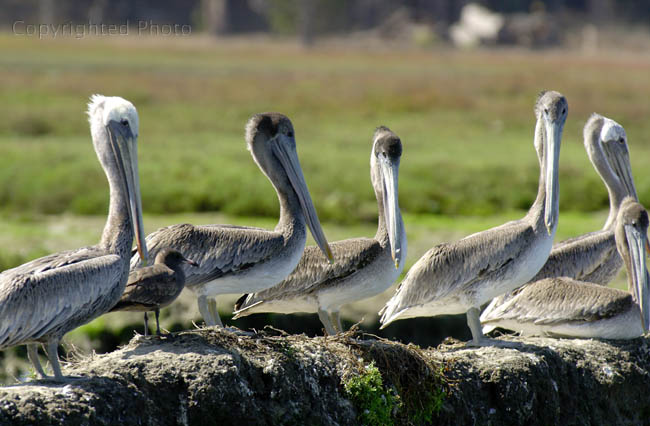 Pelicans in the Slough
Besides Sea Otters and Pelicans you can find here lots of Blue Herons, Great Egrets, Snowy Egrets, Sand Pipers, Cormorants, Sea Gulls, American Avocets, Harbor Seals. We had wonderful two hours with the Safari. We got really the feeling that the captain cares about the wildlife he shows to his visitors!
Actually the captain and Digital Outback Photo would like to organize a special tour for nature photographers in the near future. If you like this idea please let us know.
Technical Details
Nikon D1 Nikon 35-70 f/2.8 and AF-S 80-200 f/2.8 (NEF raw format converted with Bibble 2.0)