"Birds of West Hernando County, Florida"
<c>Rick Barletta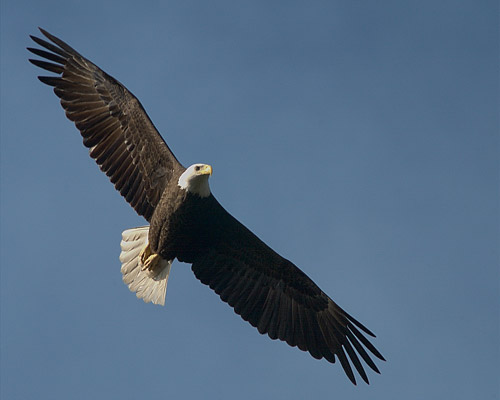 Bald Eagle
Some of the best bird photography locations can be found just minutes from your home. That is if you live in Florida. While visiting the town of Spring Hill, Florida I was able to locate several great sites for my passion of nature photography. In a short 15 mile drive you can view and photograph Great Egret, Osprey, Brown Pelican, Great Blue Heron, Snowy Egret, Blue Heron, Black Skimmer, Red Shouldered Hawk, an occasional Bald Eagle, and scores of shore birds from gulls to plovers.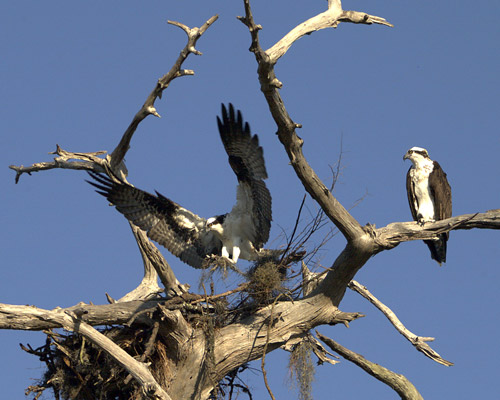 Osprey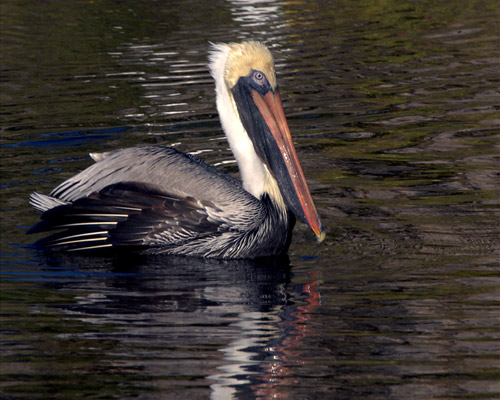 Brown Pelican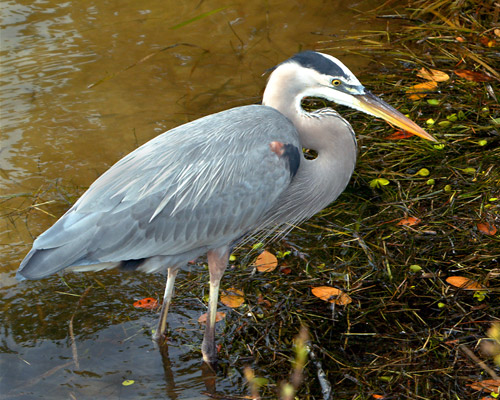 Blue Heron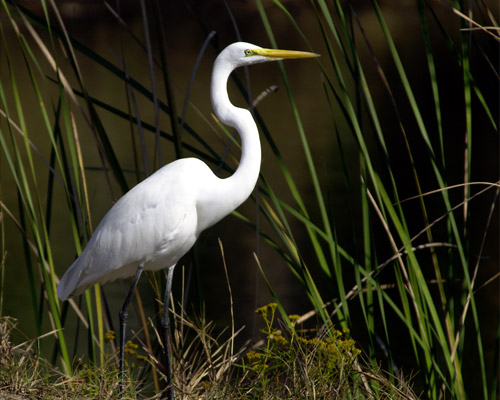 Great Egret
Hernando Beach Park, Jenkins Creek, Bayport, Bayou Road, and Pine Island comprise stops along this 15 mile road tour. Beginning across from the Spring Hill entrance on US 19, then traveling along SR 595 north to SR 50, west into Bayport or go north at the Bayport Inn to Pine Island.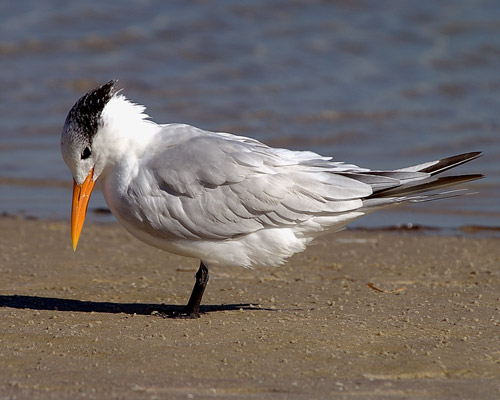 Royal Tern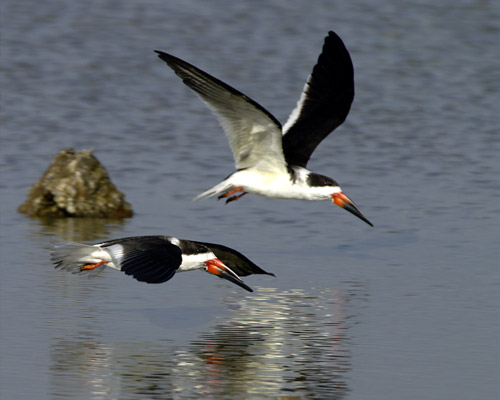 Black Skimmer
Scouting these areas in the early morning or the late afternoon will produce the most birds. Ebb tide is a major success factor for getting in close. The birds tend to fish the pools created by the outgoing tide searching for trapped prey. At high tide Osprey will dive from tree tops to catch mullet at Bayport. A walk along the beach at Pine Island will produce Skimmers, Terns, Pipers, Plovers and lots of gulls.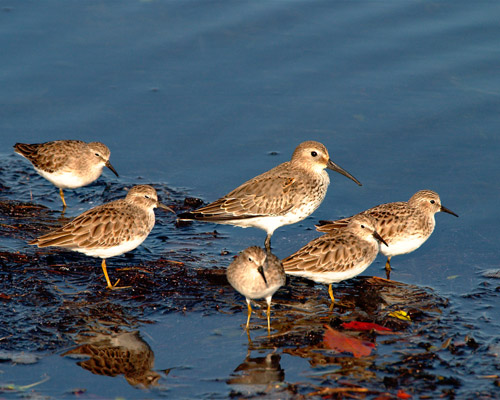 Dunlins
Rick Barletta's website
Technical Information
D1, 80-200 mm AFS 2.8, +TC20e extender, ISO 200 (static shots), ISO 400 (in flight), WB=Cloudy