"Duck Art"
<c>Bettina & Uwe Steinmueller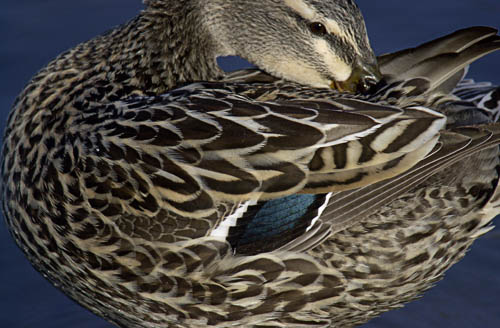 Female Mallard
Many people and especially children find ducks very cute and they are. This short photo story is about photo paintings using duck close-ups. We just got our new Nikon AF-S 300mm f/4 lens and want to use it mainly combined with the TC-20E tele adapter. So far we are very pleased with our first results. This combination allows you to keep some distance from the birds and still get detail shots. None of the featured photos is a crop.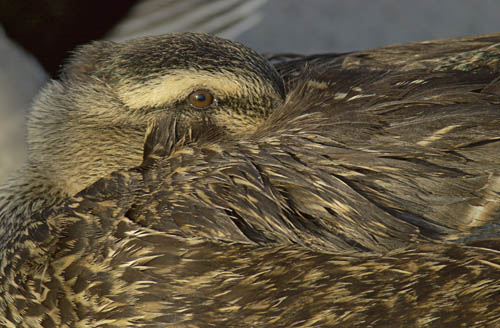 Female Mallard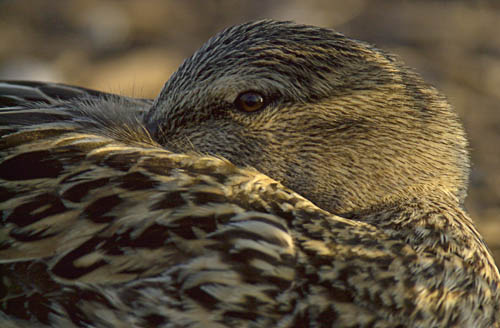 Female Mallard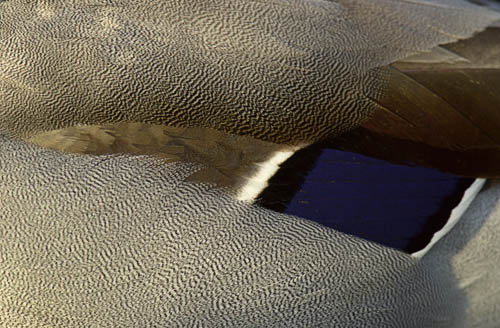 Male Mallard
For detail shots like the above one we would like to have (endless :-)) more resolution as their feathers have very subtle patterns. Someone in a news group thought that birds would not need that much resolution. He could not be more wrong. We beg for all available resolution anytime.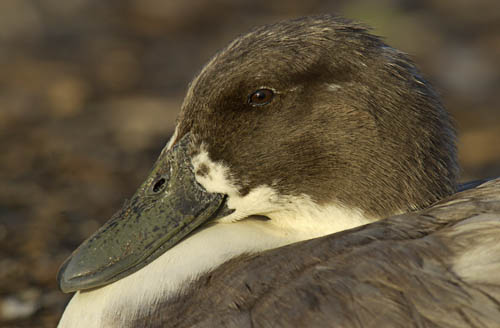 Hybrid (???)
The advantage of this new lens combination (600mm ~ 900mm on the D1) that is seems to be the longest focal length we can still handle in hiking and photograph at normal light using our standard monopod. These photos are the result of 2 evening sessions (one at Palo Alto Baylands and the other in our beloved Vasona Park in Los Gatos). For the next 1-2 months these lenses will my one of our standard settings as the chicken season is right to begin soon and then we really need long, long glass.
Technical Information
Nikon D1, AF-S 300 f/4 + TC-20E, NEF, ISO 400