"A Hawk named Hannah"
<c>Uwe Steinmueller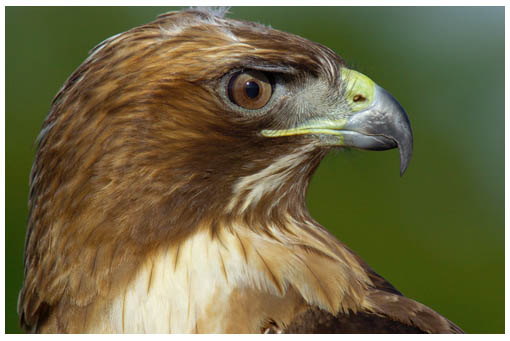 Hannah (Red Tailed Hawk)
We were on our way to the Los Gatos Creek park. There we follow the nesting of Grebes. But then we saw a lady walking her Red Tailed Hawk. It was clear to us to photograph the beauty. This was more like in a portrait studio and I hardly could even stop (about 100 photos). I was so concentrated on Hannah (the female Hawks name) that I missed to switch from the 300mm f/4 AF-S + TC-20E combination to the TC-14E or even without any extender. This would have also allowed me to use ISO 200 instead of 400. Still the photos are quite ok and Hannah was a beauty (even as she was molting).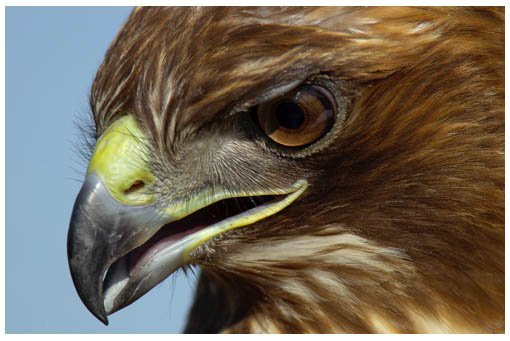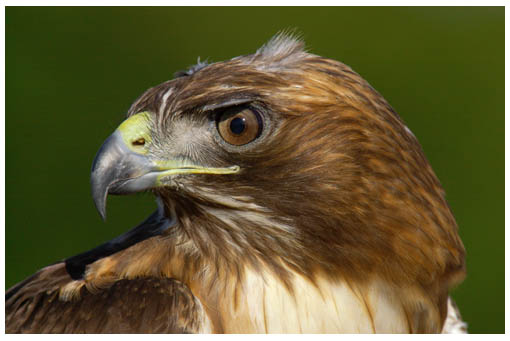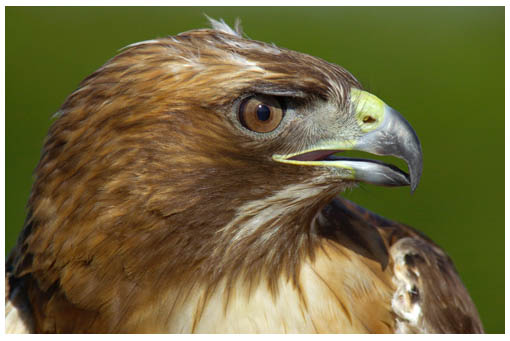 Technical Information
Nikon D1, AF-S 300mm f/4 + TC-20E, ISO 400, NEF converted using Nikon Capture, Proofs with Qimage