Iceland
<c>Jerry Kumery (2000)
Iceland is a place that beckons an uncommon traveler. In 1999, my wife and I traveled this island of great physical beauty in pursuit of its birdlife. Each bend in the road revealed an abundance of active volcanos, great glaciers, shinning fjords and towering seabird cliffs. The photographic opportunities and subjects are endless.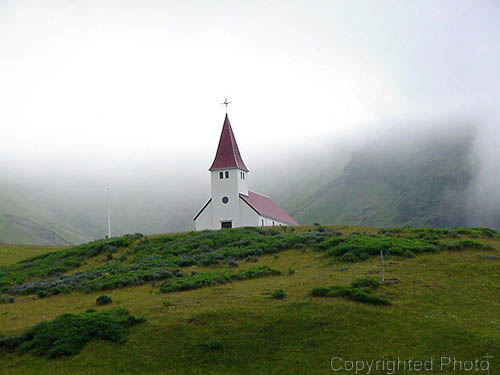 Church at Vic
This lovely church is set in an ideal spot outside of Vic, the country's southern-most village of 500 and Iceland's rainiest spot. This photo was taken shortly after sunrise, before the fog was burnt off.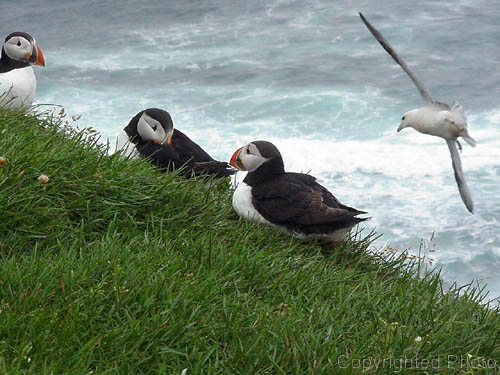 Puffins and Fulmar
The Latrabjarg cliffs near Bjargtangar, northwest Iceland, are host to one of the largest concentrations of birdlife in Iceland. Puffins are the main attraction along with screeching colonies of fulmars, kittiwakes, razorbills and guillemots. This shot was pure luck, having the passing fulmar come into view at the moment of shutter release.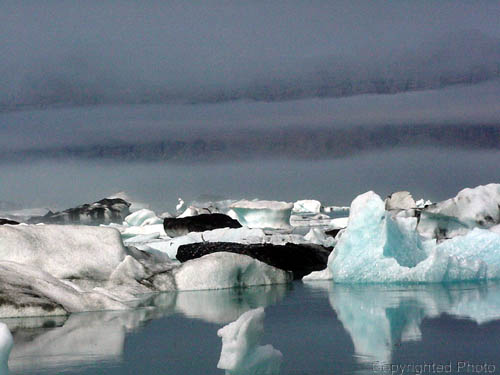 Fog Bank
This location is Jokulsarlon, southeast Iceland. A glacial river lagoon with a depth of 330 feet. It is full of large icebergs, calved from a nearby glacier, making it a classic Arctic scene.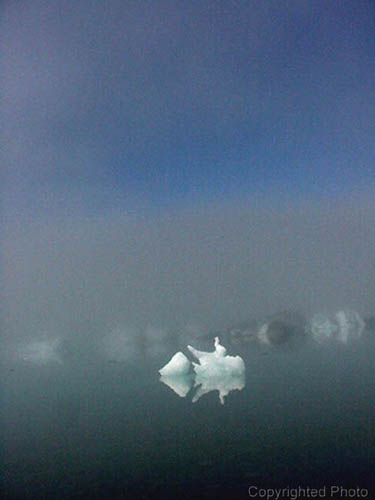 Misty Iceland
Also taken at Jokulsarlon during the late morning hour; thick fog banks were moving in and out while the bright sun was alternately peering through. There were constant changes of contrasts and hues. The light was magical.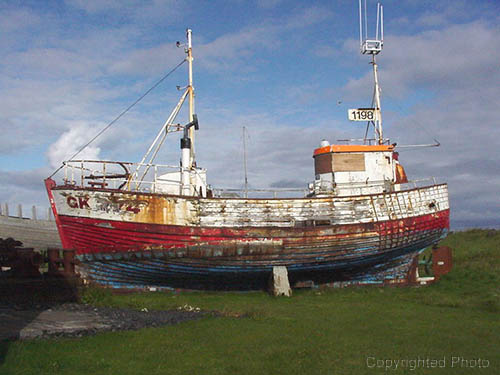 Old Boat in Dry Dock
Photo taken near the small fishing community of Gardur, southwest Iceland. This retired fishing boat seemed lonely and begged for its photo to be taken before its beautiful weathered colors fade with time.

Jerry Kumery
Technical Details:
Sony Mavica FD88 UV filter only