I recently visited Babcock State Park, West Virginia. I happened to be there on what must have been the peak fall color season. As I drove up I-77 I noticed a storm brewing. I was in for a treat when I arrived at the park. The storm had all but passed, leaving the fall colors saturated and fresh leaves on the ground. It rained off and on as I was photographing the park.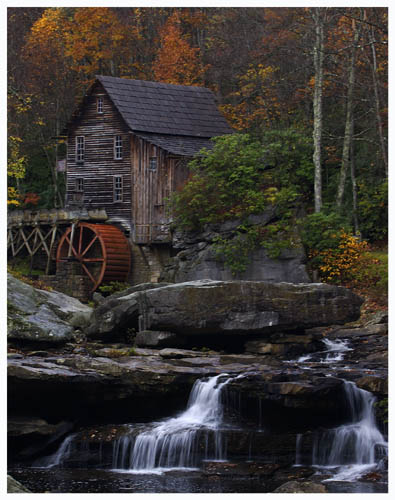 Glade Creek Grist Mill is the main attraction of the park. It was built by combining parts from several old mills throughout the state of West Virginia.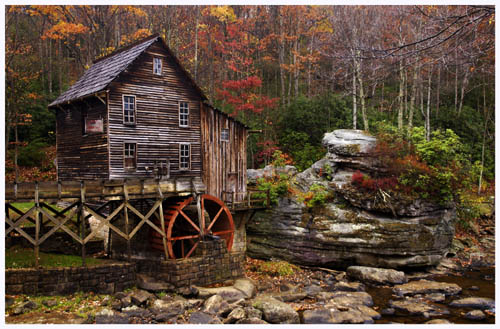 The mill was surrounded by color this day.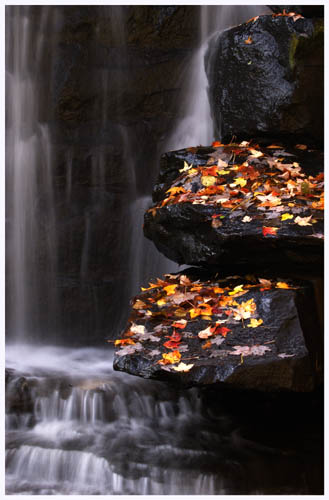 FallandLeaves This is one of my favorite images. The falls were a little downstream of the mill. It actually started to sleet as I was making this image. My D1x and I took cover under some rocks until it subsided.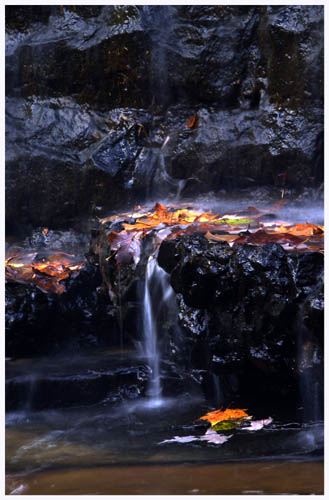 Another image of the falls.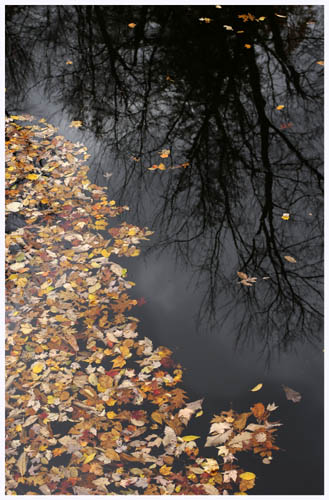 You can see the rings from the raindrops hitting the water surface in this image.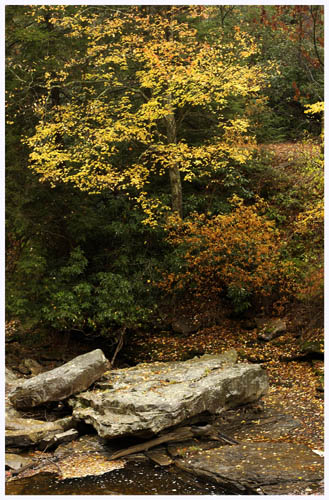 The storm had fresh leaves covering most of the ground and even some of the other trees.
All images ©Greg Philpott.
Greg's website: www.philpottphotography.com/nature