Malta Through The Olympus E10


<c> William A. Batey 2002

St George's Bay, gleaming in the last rays of the evening twilight. It looked so peaceful I had to take this shot handheld as I had no tripod. So steady as she goes at 1/80Sec F2.0 the result is shown above. This is the North side of the island of Malta where the teenage population hangs out in the evenings night clubbing till the early hours of the morning.
This picture I have named "Twilight's Last Gleaming"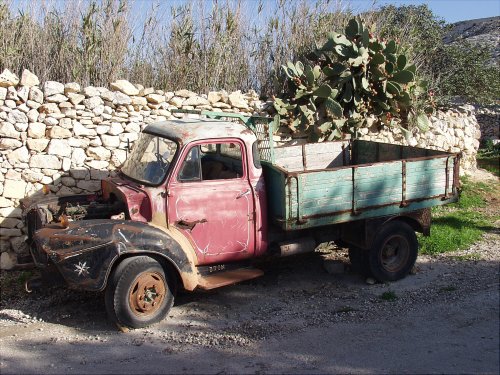 Exploring the island is great fun especially when you come across trucks that have been parked on the side of a road in ruins showing the years of hard graft that they have endured. This one was found on the limits of Madlina and was shot handheld at 1/160Sec F7.1.
This picture I have named "Retired"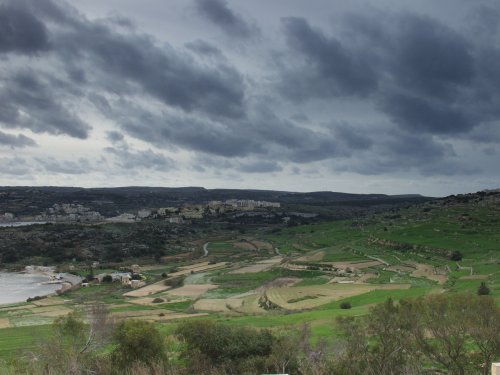 Some of the views that can be captured are to say the least stunning. I had to break the 2/3rd rule as the sky was just as stunning. This is a view of Mistra Bay taken from a disused fort (Fort Campbell). This was shot at 1/160Sec F5.6 and using a Cokin Gradual Grey G1 filter to enhance the skyline.
This picture I have named "Cloudcover"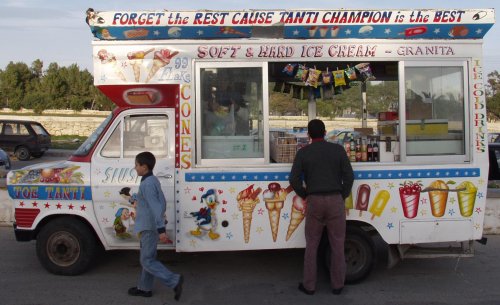 A Sunday trip to a car boot sale on the outskirts of a town named Mosta located in the centre of the island. I found this beautifully decorated ice cream van.A Ford Transit that has not only been totally converted but has received a hansom paint job as well. Shot handheld at 1/125Sec F6.3.
This picture I have named "Paintwork"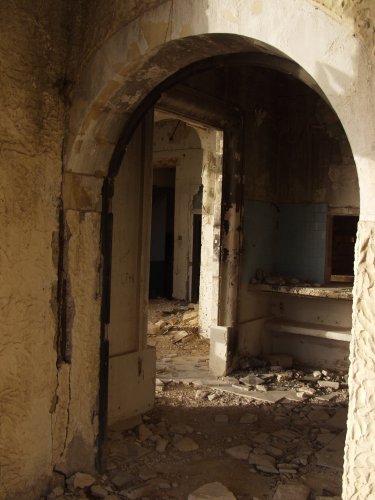 Ruins. I kept coming across derelict buildings, wall ,doors, and cars. This one is within the walls of an old hotel at Golden Bay. The next couple of shots capture these. Although not the sort of things one looks for while on holiday, I was bemused and had to take pictures This one is taken at 1/400Sec F2.8 using available light.
I have named this "Echoes within Ruins"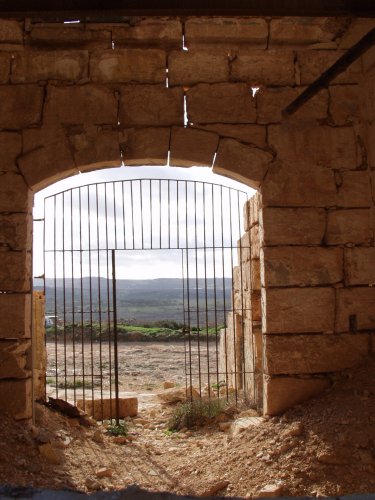 Another derelict lookout tower found while exploring the island near a town called Mellieha. This tower once stood proud and is located in a very exposed location where is has been battered by the elements for year upon year. The beauty of weathered limestone and it's location are a sight to behold. I wish I could show you more, better still grab your camera and next time you are on holiday see what you can find. This was shot handheld but rested on a window located at the rear of the tower at 1/100Sec F9.0.
I have named this "Leaking Light"
Technical Information
All photos were taken with the Olympus E10 in TIFF format.