Canon 600L/f4 IS and Bird Photography with the Canon D30


A Field Report by Don Cohen
Also photos © Don Cohen
I bought my Canon D30 in November, 2000 and as time has gone by, I have become more and more interested in nature and wildlife photography. In particular, I have enjoyed the challenge of getting good images of birds. I was fortunate enough to be able to get the Canon 100-400L/f4.5-5.6 IS when I purchased the D30, and I have learned to really like this lens. However, its limitations become apparent in bird photography. Basically, when trying to get high quality photos of birds, you can't have enough lens speed or focal length. I added the Canon 1.4x II teleconverter to give me a little more reach, but with the maximum aperture dropping below f/5.6, I lose AutoFocus with the D30. I've been able to get some decent shots using manual focus, but have also missed others because of this limitation. In addition, having a maximum aperture of f/8 really limits ISO and shutter speed options, especially when light is at a premium.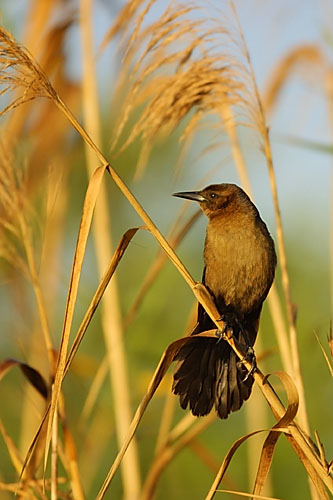 I began considering one of the big Canon telephotos: 400L/f2.8 IS, 500L/f4 IS and 600L/f4 IS. All are excellent lenses, and different people choose one or the other depending on their personal needs and preferences. I agonized over this decision for months. Ultimately, since I wanted to shoot birds, and since "you can never have enough lens speed and focal length", I went for the 600L. I also added the Canon 2x II teleconverter at the same time.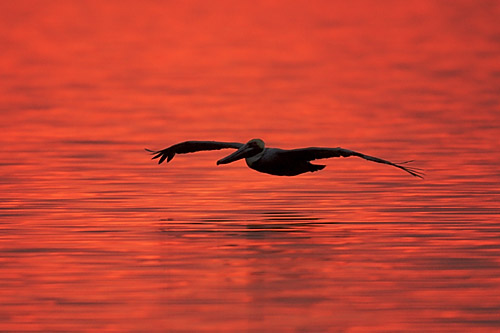 I had my first opportunity to put this lens through its paces during a trip to southern Florida I took with my wife on March 1-12 of this year. We had an awesome time. Going this time of year is advantageous because the temperature isn't too high, the bugs are a minimal problem, and many of the birds are in breeding plumage. The first two shots were taken with the 600L by itself, with no teleconverters. The first is of a female Boat-tailed Grackle taken just after dawn on the Anhinga Trail. It was taken at ISO 100, f/4 and 1/500 second. The second is a brown pelican, taken at sunset during a boat cruise on Rookery Bay (ISO 400, f/4, 1/250 second). The water reflecting the sunset was an amazing color, and I had to just wait for the occasional pelican to fly across it.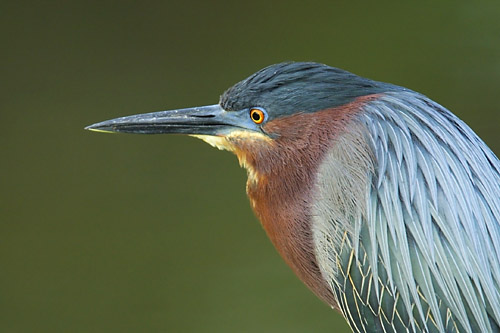 The next three shots were taken with the 600L combined with the 1.4x II teleconverter. This effectively gives you a 840/f5.6 lens, and you maintain AutoFocus with the D30. The first shot is a Green Heron, also shot on the Anhinga Trail (ISO 400, f/5.6, 1/80 second). The light was fairly dim, and even wide-open, I only had 1/80 second. Fortunately, the heron was quite cooperative, and allowed me a chance at a sharp picture. The second of these was taken at Ding Darling NWR, and illustrates how the added focal length and lens speed really creates opportunities for "bird-in-flight" shots (ISO 100, f/5.6, 1/800 second).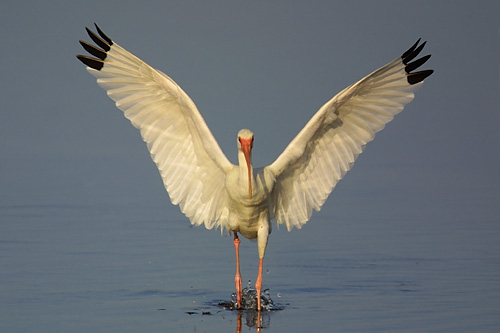 The third of the 600L/1.4x shots was taken on the Anhinga Trail as well, capturing a squawking Green Heron (ISO 100, f/5.6, 1/500 second). Both of the Green Heron shots illustrate one of the other advantages of having a faster lens - blurring the background, and isolating your subject.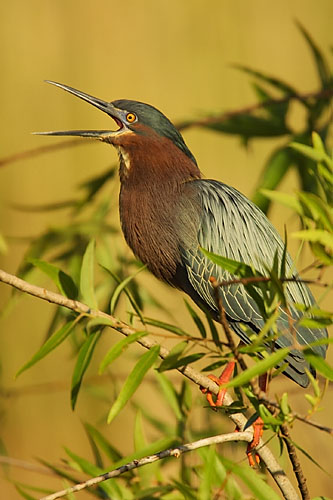 Another point that needs to be made is that because this is a large and heavy lens, tripod use is virtually mandatory. It could be handheld for brief periods of time, but you won't want to do this for very long. Further, a gimbal-type head makes using a lens like this infinitely easier than mounting it directly on a ball or pan head by itself. I used it with the Wimberley Sidekick, mounted on an Arca Swiss B1 and was extremely pleased. When properly set up, the lens is virtually weightless, and very easy to maneuver. Also, the Image Stabilization technology used with this lens does work when it's mounted on a tripod, and is quite effective.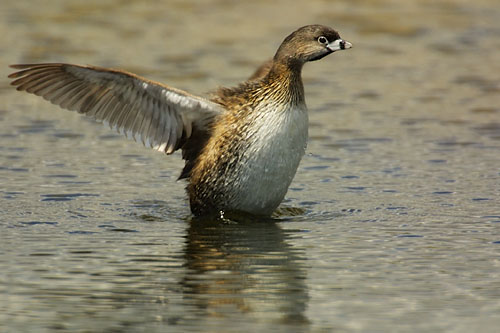 The final picture was taken with the 600L along with the 2x II teleconverter (ISO 200, f/8, 1/800). It's a Pied-billed Grebe, a rather small bird, taken from quite a ways away. He put on a nice display, and I was able to observe and photograph without disturbing him because I was so far away. Having the reach of a 1200mm lens was the only way a decent shot could be obtained. Some sharpness is lost using the 2x, but I've found it so far to be minimal, if the light is good, and careful technique is used.
The bottom line is that I'm thrilled to be able to shoot with this lens. The D30 is not known for superior AutoFocus capability, but the Canon 600L certainly brought out it's best. This lens is a beast to haul around in the field, but it's worth every ounce.
Additional photos from my Florida trip can be seen at my website: DLC Photography.
You can order the Canon 600mm f/4 IS lens here

Review methodology (or lack of :-)) here.