The ProPhotoRGB color space has a gamma of 1.8. You can create a ProPhotoRGB profile in Photoshop with a gamma of 2.0 or 2.2 (just follow the instructions in Dan Margulis article).
Once you have the ProPhotoRGB20 (22) profile created you then create an action with the following steps:
Assign Profile ProPhotoRGB<xx>
Convert to profile <your working space>
Now you can save images from the Kodak Photo Desk using the ProPhotoRGB color space. In Photoshop 6 you then will get the Profile Mismatch dialog (assuming ProPhotoRGB is not your working space)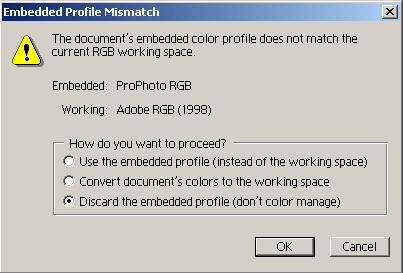 and chose "Discard the embedded profile". After that you just run the above recorded action and you have converted the photo assuming it was originally in the ProPhotoRGB<xx> color space.