First we realized that Capture One DSLR (C1) allows to view images in grayscale

. This is nice but not exciting.
C1 can also convert to grayscale on output.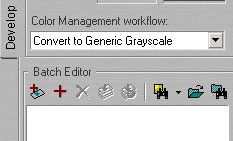 This creates a grayscale image with a gamma of 2.2. We would like to have instead a B&W image in RGB mode.
The solution is to create a new profile that converts to B&W. Can be done with the profile editor of Capture One DSLR by desaturating the colors. Unfortunately C1 only allows a desaturation by 30% in one step. That is why we needed to repeat this process a couple of times to come up with a first B&W profile that we share with our readers.
Now we are close to our goal of a 100% B&W workflow.
1. Select the new B&W profile as default for your camera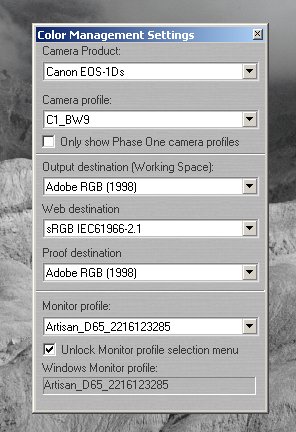 This has an amazing side effect: Also the thumbnails show in B&W
2. The Exposure, Contrast, Levels and Curves tools in C1 are very good to control the B&W contrast and brightness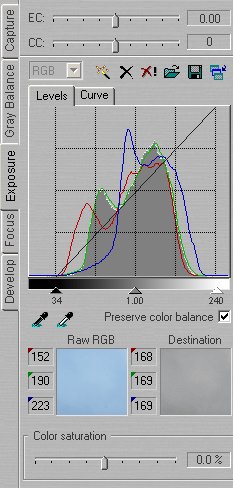 3. The techniques in Photoshop (Channel Mixer) allow you to filter the color image to get a better B&W rendering. Here we can (miss)use the WB control in C1.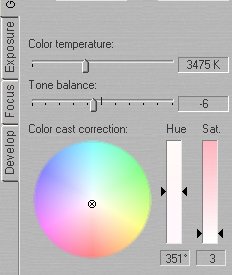 All three controls (Temperature, Tone Balance and especially Color Cast) have an influence on the B&W conversion (settings can also be saved).
In addition the "Color Saturation" can be used to change the B&W rendering. You can even try to mess with the single RGB channels in Levels (Curves unfortunately don't allow this in C1 right now)