Digital Outback Photo Contest #001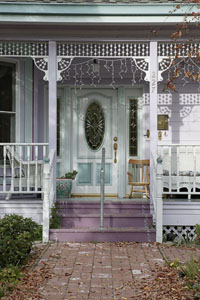 Upsizing Contest (terminated, see result)
Sponsored by

Which is the best upsizing method is discussed over and over again in many news groups. We launch this upsizing contest to learn from the shared experience of all our readers.
To share experience it is not enough just to show the results. We need precise step-by-step descriptions of all image editing operations that had been performed. That is why we need to limit the used tools to the ones that are available at Digital Outback Photo (and they have to be available for PC and Mac):
Photoshop (this is the standard image editor we use)
Genuine Fractals
Fred Miranda's stair interpolation
PowerRetouche Sharpening
Nik Sharpener Pro
PhotoKit sharpening tools
Other tools (if the tool author provides a free full working copy to Digital Outback Photo)
Here is the original photo used (handheld with the Canon EOS 1Ds + 24-70mm f/2.8 lens and converted with the Canon Fileviewer Utility with no sharpening)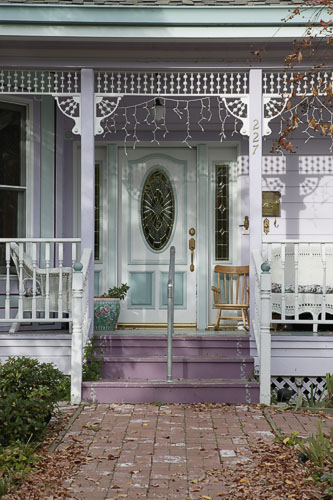 Purple Victorian in Los Gatos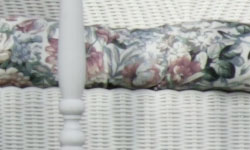 Crop 1 (not sharpened)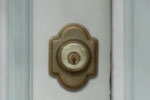 Crop 2 (not sharpened)
Here you can download the crops (16 bit TIFF in a ZIP file).
We will finally vote for a winner. Besides getting into the contest hall of fame the winner will receive also a free copy of ThumbsPlus 5.
Contest Rules
Download original crops (1 = 250x150 pixels, 2 = 150x100 pixels)
Upsize crop 1 to 500x300 pixels and crop 2 to 300 x 200 pixels with the ssame method
Perform sharpening (same sharpening for both crops)
Converted to 8-bit
Email us back in a ZIP file

A JPG of the upsized crop (just for our info)
Detailed instructions of your work (using only above mentioned tools)
Your name, email/web address (both optional)

Contest ends 2/15/2003
We then will publish on this page your results.
Sample Entry
Author: Uwe Steinmueller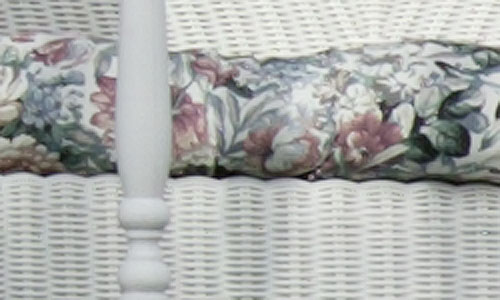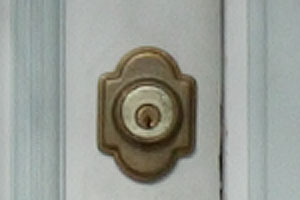 Steps:
Open in Photoshop in 16 bit
Bicubic image resize in PS to 500x300
USM Sharpening in PS (Amount 181, Radius 0.6, Threshold 0)
Converted to 8 bit
---
#1 by Cid Dennis (PC & Mac)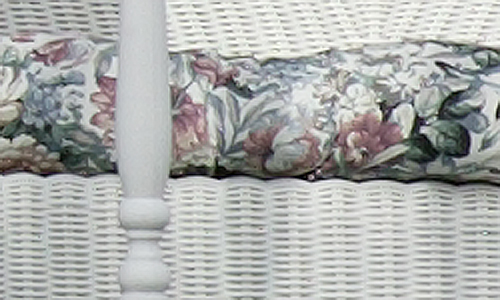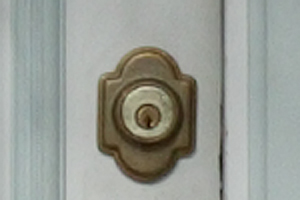 Steps
Open in photoshop
Select images size and change resolution to 300dpi
Upsize image at 5% increments until the desired size at 300dpi is
reached.
Upsize image one more time, if required, to match exact upsize image
size.
Change dpi back to 72dpi.
Apply USM at 127, 1.1 , 0
Convert to 8bit
Save at JPG
---
#2 by Kendall Helmstetter Gelner (PC & Mac)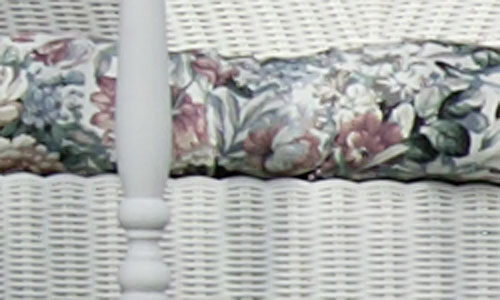 Steps
Load image in Photoshop 7.0
Bicubic image resize to double targeted resolution (i.e. 1000x600 & 600x400)
Apply unsharp mask (Amount 90%, Radius 6.0 pixels, Threshhold 2 levels).
Bicubic image resize to targeted resolution (back down to 500x300 & 300x200)
Convert to 8-bit.
---
#3 by Derek Drury (PC & Mac)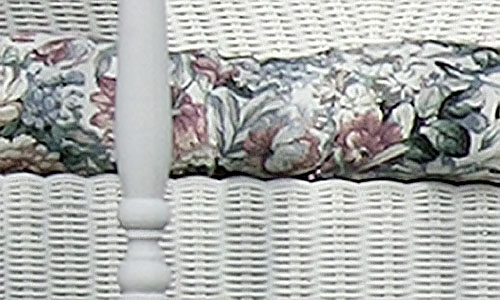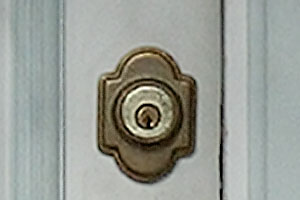 Steps
Open in P/S 16 bit
Fred Mirandas Stair Interpolation - No Sharpening - interpolation 3.0xfull image
Image Mode to 8 bit
Bicubic to (1) 500x300 (2) 300x200
NikSharpPro - Inkjet/Autoscan - Printer 1440dpi - Quality - Good - Book - John
Fred Miranda Intellisharpen - 10 Intensity
---
#4 by Jay Patel (PC & Mac)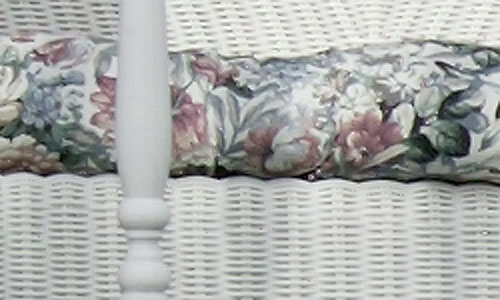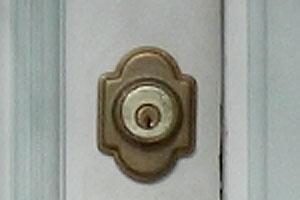 Steps
Convert to LAB
Select Lightness Channel
Perform USM: Amount: 100, Radius: 0.4, Threshold: 0
Perform USM: Amount: 140, Radius: 0.3, Threshold: 4
Image Size using Bicubic Interpolation: 400%
Perform USM: Amount: 100, Radius: 1, Threshold: 0
Perform USM: Amount: 140, Radius: 0.6, Threshold: 4
Image Size using Bilinear Interpolation: 50%
Convert RGB
Convert 8-Bit
---
#5 by James Prouty (PC & Mac)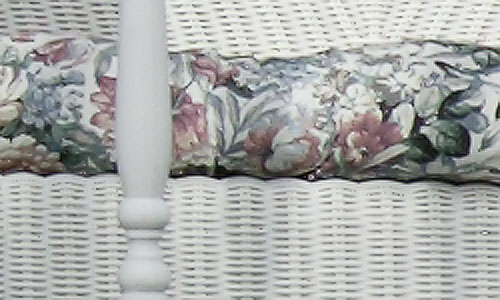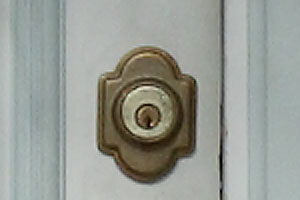 Steps
Open in Photoshop 16bit
bicubic resize to 200% of final size 1(600X400),2(1000x600)
USM 200%R1.8 T-2
USM 200%R1.2 T-4
Downsize 50% to 1(300X200), 2(500x300)
convert to 8bit
duplicate background layer
set dupe layer to soft light
filter dupe layer -high pass - level 1.2 opacity 100%
---
#6 by Jan Zabell Steffensen (PC & Mac)
Favorite of the Jury: Congratulations!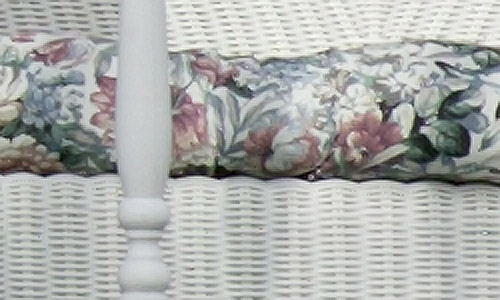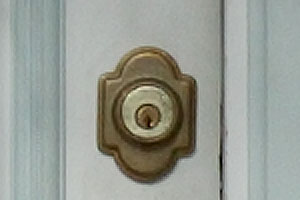 Steps
Upsize in 16 bit to 1000X600 pixel 300dpi ( 600x400pixel 300dpi)
From the original make a duplicate
Use the Duplicate to make a mask

Level 0 to 55/ 255 to 242
Channel mix R to 36 G to 30 B to 34 (grayscale checked)
Image mode to grayscale
Sharpen amount 251 / radius 0.5 / threshold 0
Convert to 8 bit
Stylize->Find edges
Gaussian blur 0,3
Invert
Level 255 to 101

Load original its still in 16bit
Load selection
Mode LAB Lightness
Sharpen amount 500/radius 0.5/threshold 0
Resize to 500X300pixel 72dpi (300X200 72dpi)
USM Amount to 341 - Radius to 0.6 - Threshold to 0
Mode RGB
Saturation +12
Mode 8bit
---
#7 by Hans Lindkvist (PC & Mac)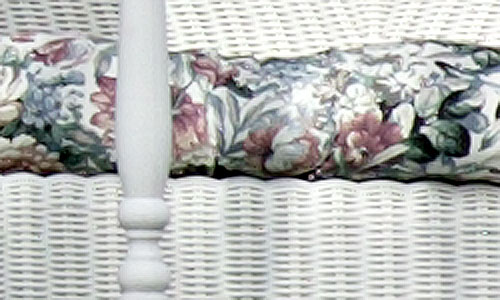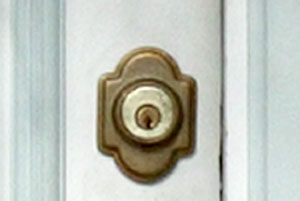 Steps
open in Photoshop 7
resize in 20% increments up to almost target size
do a final upsize to correct size
adjust with levels to roughly 7 - 1.20 - 200, to cut off the empty parts on each end of histogram
use USM to increase contrast with these settings: amount 10 - radius 33 - threshold - 0
use USM again, this time the normal way. Settings: amount 150 - radius 1 - threshold - 0
convert to 8 bit
---
#8 by Jonathan Wienke (PC)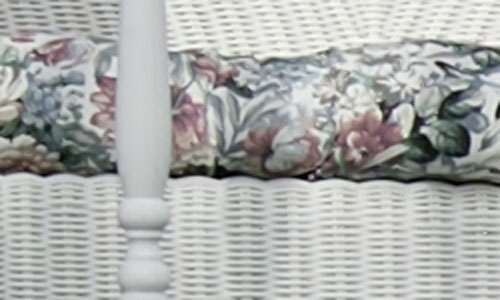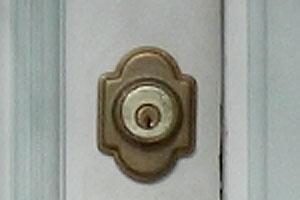 Steps
Open files in Photoshop
Enlarge 400% bicubic (2x final size)
Save as uncompressed TIFF
Open files in Neat Image Pro
Open dc4800 noise profile (attached, this is just a starting point)
Adjust noise profile to crop 1 with Auto Fine Tune button (The
resulting setting is used on both images)

Noise filter settings:
Noise Levels: High -30%, Mid -20%, Low -15%, Y -10%, Cr +20%, Cb +20%
Noise Reduction Amounts: High 50%, Mid 70%, Low 90%, Y 60%, Cr 100%, Cb
100%
Very Low Freq unchecked, Smooth Edges checked
Sharpening settings:
Y channel only
High 70%, Mid 80%, Low 90%

Save as 16 bit TIFF
Open files in Photoshop
Downsample to final size
Convert to 8 Bit/channel
---
And the winner is: #6
First of all we would like to thank all participants for their submissions and we believe that we can learn from all of them. The jury (from Imaging Resource & Outback Photo) selected #6 as a favorite. Other entries came very close.
Jan Zabell Steffensen will receive a free copy of ThumbsPlus 5 from Cerious Software.