We conducted this interview with Charles Cramer in his printing studio in Santa Clara, CA. Charles Cramer is a highly regarded photographer, master printer and passionate photography teacher. Charles Cramer will join our 5th summit as a guest instructor.
Here are a few samples of Charles Cramer's artwork.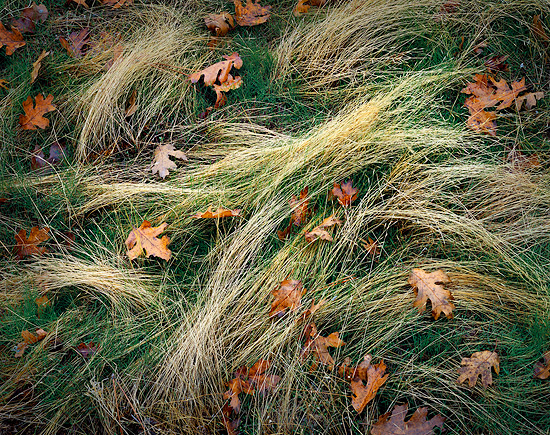 Leaves and Grasses, Fall, Yosemite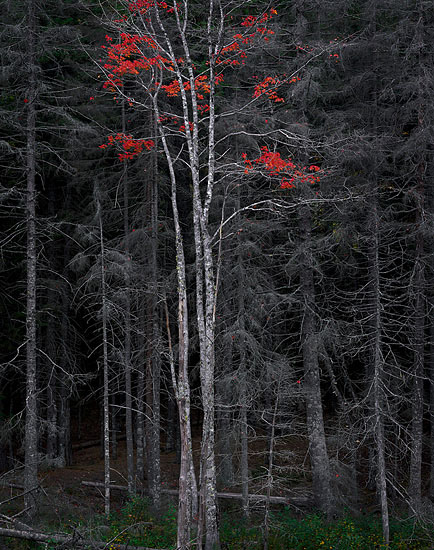 Bare Trees, Red Leaves, Maine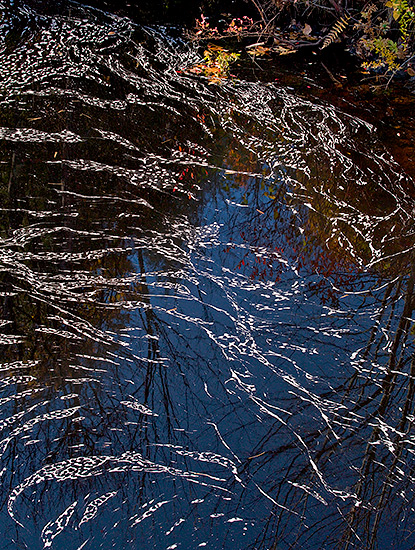 Pond Reflections & Pollen Foam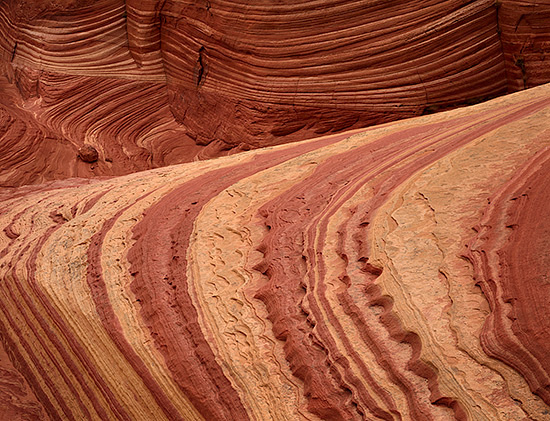 Sandstone Swirls, Utah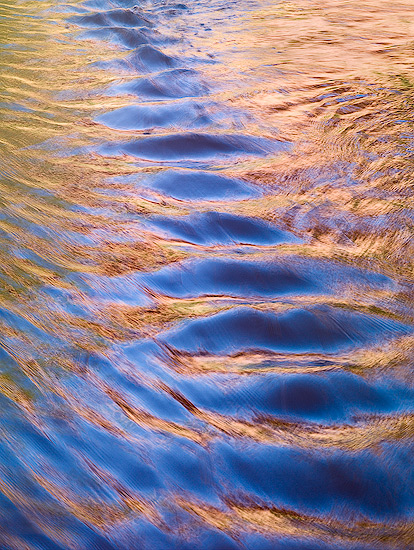 Southwest Water Reflections, Ut
Here is our interview Podcast (audio about 14MB, 25 minutes)
Charles thank you very much for this great interview.
About Charles Cramer
Charles Cramer has been photographing the landscape for 30 years. He is recognized as a master printmaker for his rare expertise in dye transfer printing-a nearly lost photographic art form-and his more recent mastery of digital printmaking processes. Photographs by Charles Cramer are available through fine photographic galleries, including the Ansel Adams Gallery in Yosemite. He has taught digital imaging for the Ansel Adams Gallery Workshops, Palm Beach Workshops, West Coast Imaging, Anderson Ranch, The Lepp Institute, and in seminars co-sponsored by HP. Charles Cramer's landscape work has been published by National Geographic Books, Sierra Club, and the Yosemite Association. He has been profiled in Photo Techniques, PhotoVision, and View Camera Magazines. He is also included in the book "Landscape: The World's Top Photographers," published by Rotovision.
For more info and work by Charles Cramer visit his web site.