We were in Alviso and I nearly missed that moment because it happened virtually over my head (Jim, thanks to alert me).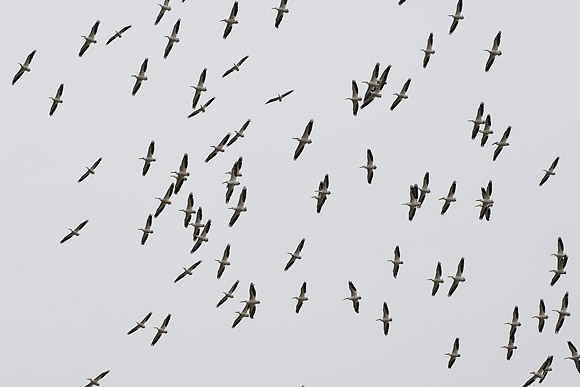 White Pelicans gathering (Nikon D2x + 70-200 f/2,8 VR)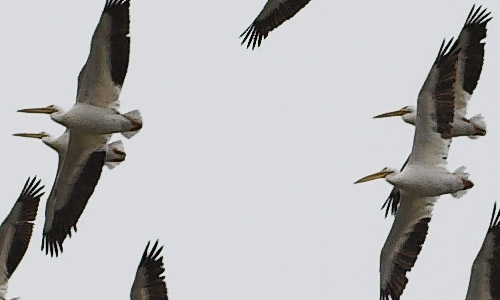 100% magnification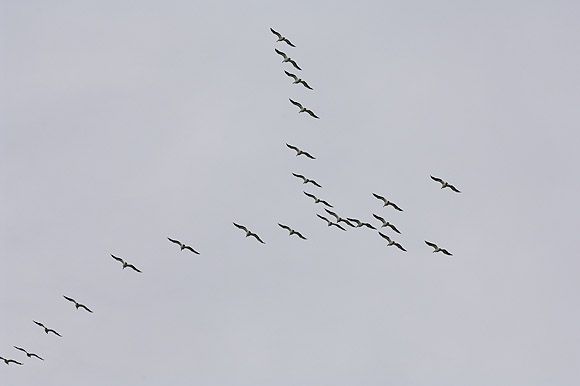 Off they fly (Nikon D2x + 300mm f/4)
We have photographed many Pelicans before (also white Pelicans, but mainly brown Pelicans). This was really a special moment.