On our recent trip to Barcelona and the Provence we hoped to find a nice sunflower field but did not really expect to have the time and right vantage point. The more we were happy not only to find a nice field but also to be able to photograph from about 4-5 feet height (on top of an agricultural trailer). Even if sunflower photos are kind of a cliche they are still lovely.
All shots were done handheld because we traveled light this time (D2x, 2 lenses, Kingston Elite Pro 8GB card). These photos were taken with Nikon D2x + 70-200mm f/2.8 VR.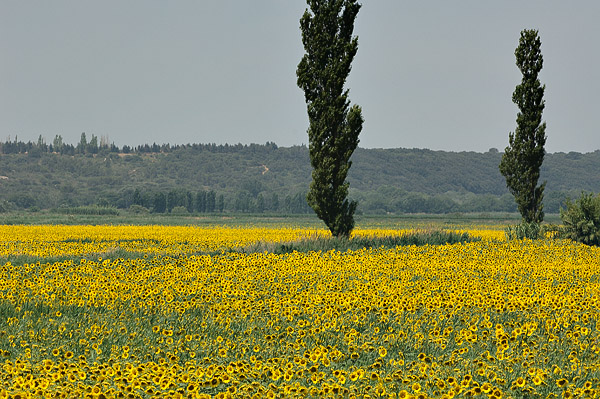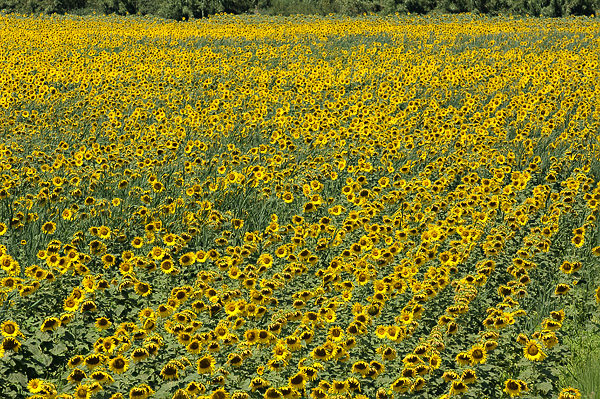 We wanted such photos for a long time.
Note on technique:
RawDeveloper
Akvis Enhancer
EasyS Sharpening toolkit