Silicon Valley once was an agricultural center with endless orchards. Now nearly all orchards have been replaced by housing collonies. Still the side roads between San Jose (where we live, former olive orchard) and Gilroy (Garlic city) have woderful hills with beautiful oak trees.
Whenever we find the time we love to drive these small winding roads to look for oak trees and storm clouds.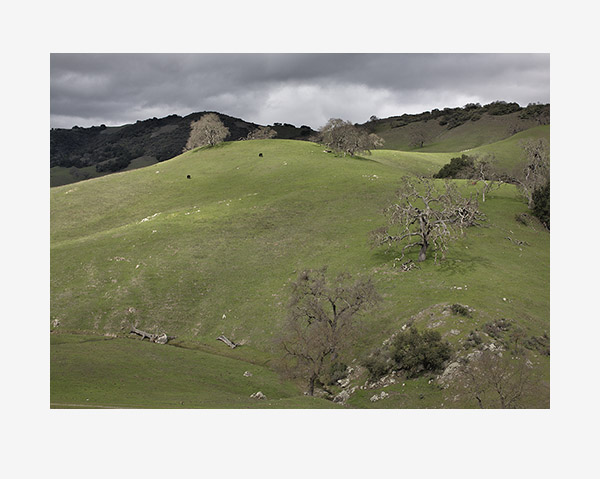 Oak Hills
When we photographed the following trees: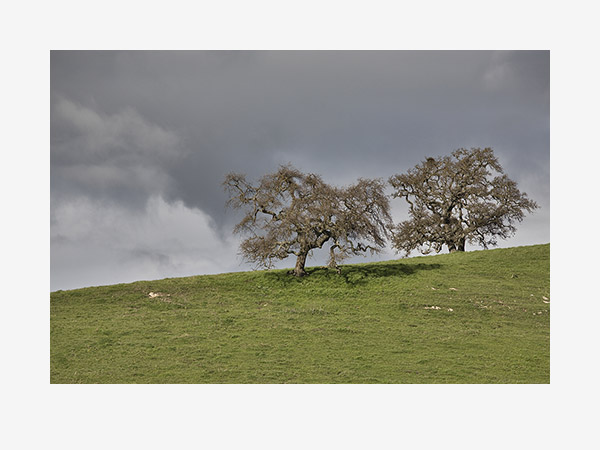 Oak Trees near Gilroy
we captured the following scene: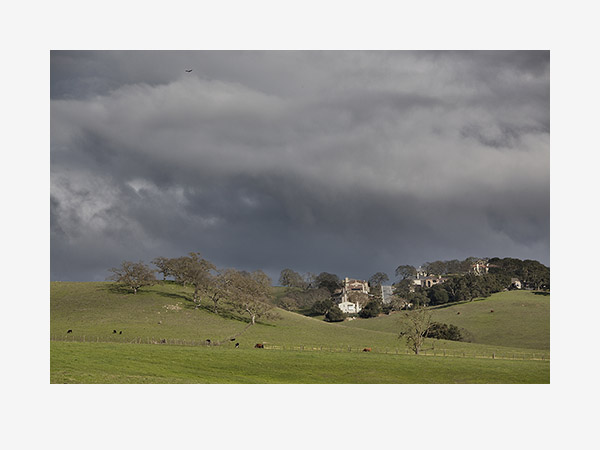 San Francisco meets Gilroy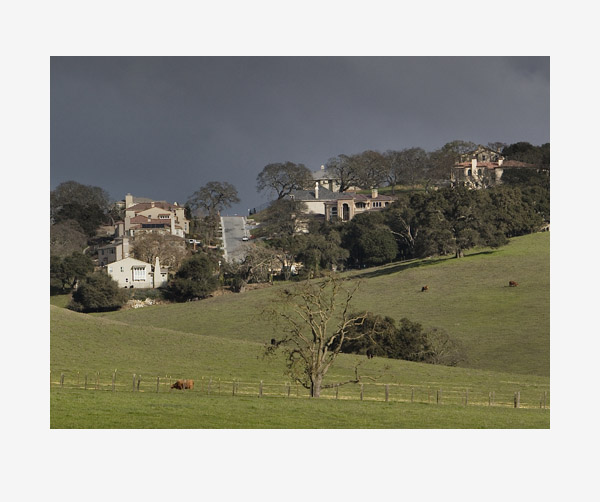 Crop: shows better the ramp
In some way this scene shows what the area near Gilroy is all about:
Lovely hills (now green after a bit of rain)
Beautiful oak trees
"Happy" California cows :-)
Expensive houses
SF like street ramp
Storm clouds
For us it is always great fun to be there and explore new scenes in our backyard (not even 30 miles from home). The fun lasts mainly during winter because there are hardly ever clouds during the summer time.
---
Note on technique:
Canon 5D with Canon 70-200mm f/4 IS or 50mm f/1.2
LigthZone 2.2