Grand Canyon Impressions 2002


by Bettina & Uwe Steinmueller

Over three years ago we had been just for 3 hours at the Grand Canyon and were of course impressed. No photo in the world can reproduce the scale and the many impressions. Finally this year we had three days (actually 4 sunsets and 2 sunrises) time to photograph this amazing place.
Everyone concentrates to get sunset/sunrise photos here and the richness in color rewards this approach. October might be a quite nice time for photographing the Grand Canyon but some snow would make it even more interesting. Unfortunately we had no clouds at anytime. This makes all photos that include the horizon a bit boring.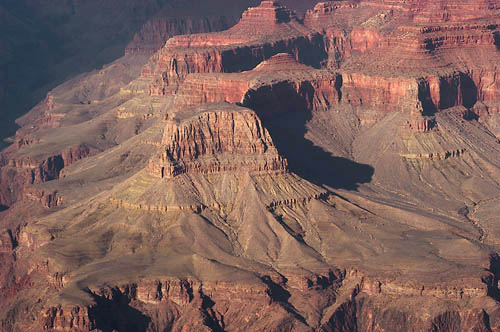 Yavapai Sunset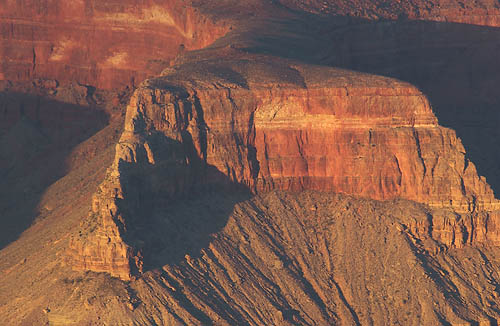 Yavapai Sunset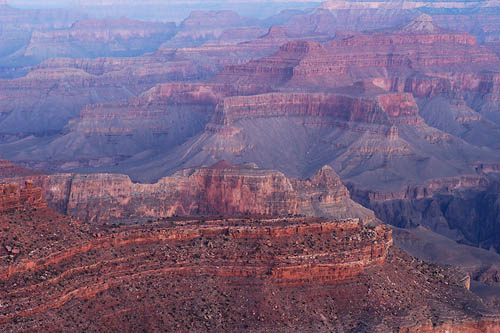 Yavapai Sunrise
Yavapai Point is easy to reach and allows endless sunset and sunrise impressions. We are not very experienced sunset/sunrise photographers but soon we liked the time just before the sun comes up the best.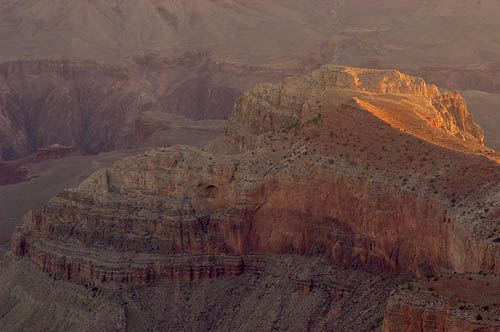 Mather Sunrise
Mather Point is very close to Yavapai and also great for sunset and sunrise. Be aware the sun easily burns out your highlights.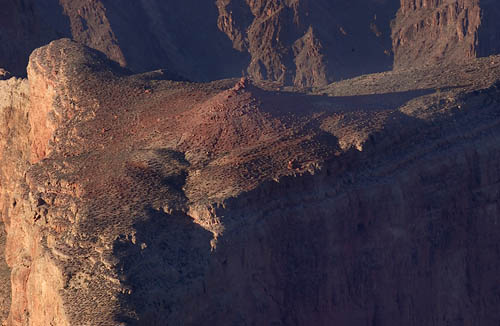 Hopi Point Sunset
Hopi Point can at this time of the year only be reached by a free shuttle and is very crowded.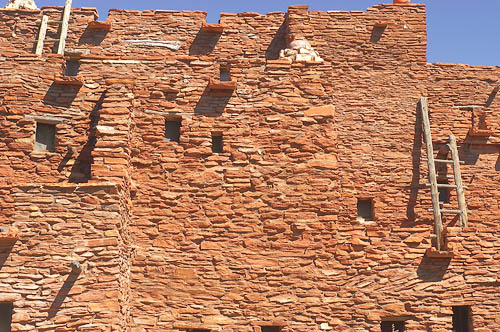 Hopi House
Near the El Tovar Hotel is the Hopi House which is by no means a historic building but we love the style a lot.
The last day we drove to the Desert View point and found the Watchtower to be one of the highlights. Inside the Watchtower you find on 3 stories Indian Pictographs. These are just over 50 years old but nevertheless very beautiful.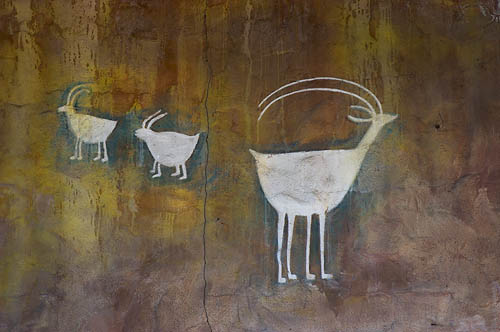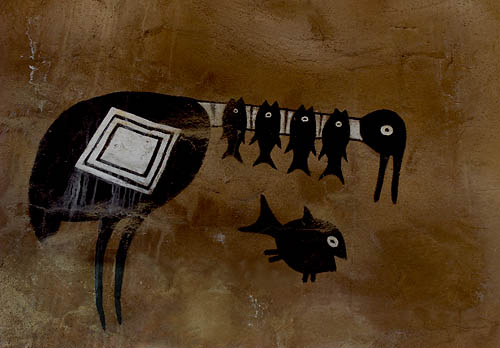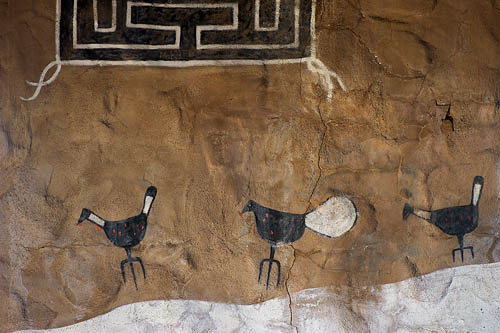 Watchtower Pictographs
We also had the pleasure to meet Natalie & Alain Briot at their show on the El Tovar patio and had some nice chats (as much as their busy schedule allowed).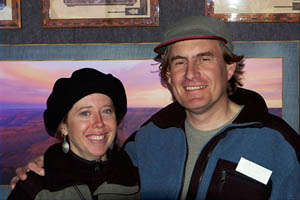 Natalie & Alain in front of an impressive Grand Canyon panoramic photo
Technique:
All photos with D100 + AF-S 28-70mm f/2.8 or D1x + AF-S 80-200mm f/2.8.
Workflow as described in our e-booklets: