A Walk in San Francisco
Canon 300D Version


field trip by Bettina & Uwe Steinmueller

San Francisco is a wonderful city to walk. We love to go to China Town and the Italian quarter "North Beach". Today we repeated our usual tour. We only used the Canon 300D (Digital Rebel) and a single zoom Canon 24-70mm f/2.8 for these shots. Some 300D users might find this lens heavy and expensive. Yes, it costs more than the Rebel itself but you get excellent image quality in exchange. We find the weight of the 24-70mm ok as we are used to carry a much heavier Canon 1Ds.
As raw converter we used this time only Capture One DSLR Rebel Edition with Magne Nilsen's new profiles. Photoshop CS was used for heavy perspective corrections . We also use the new PS CS Highlight/Shadow control on most pictures to add midtone contrast, open the shadows and toning down the highlights (we will be featuring this tool once our readers can get their own hands on PS CS).
Note: There is also a version that only uses the Sigma SD10 and a Sigma 28-70mm f/2.8 lens.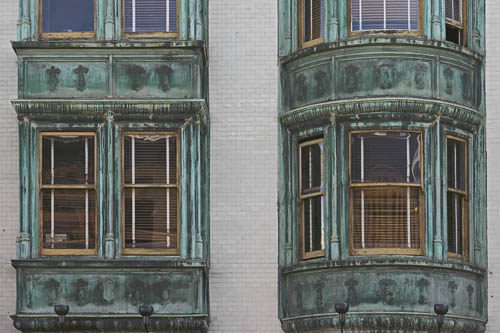 Famous SF Building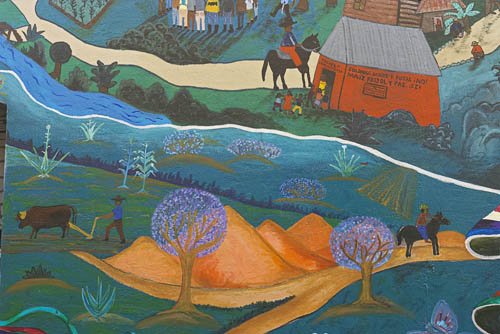 Mexican Mural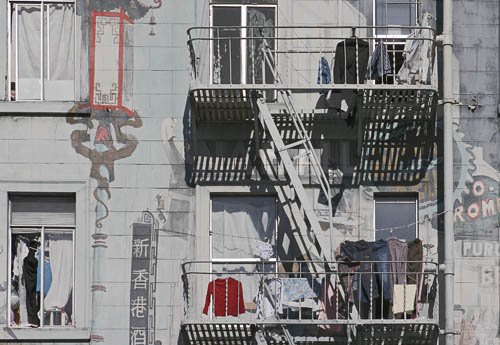 Mural and Reality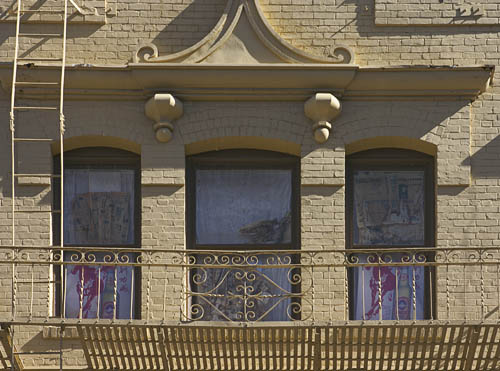 Brick Facade in China Town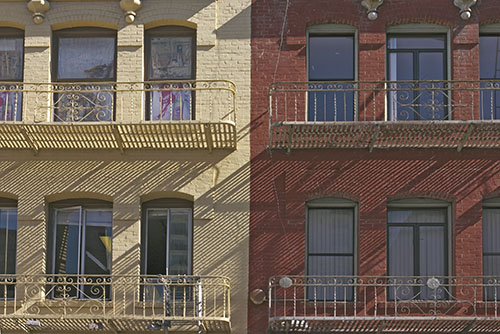 Color makes a difference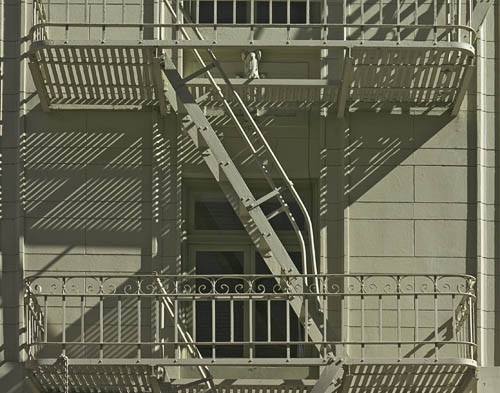 We love these Stairs (China Town)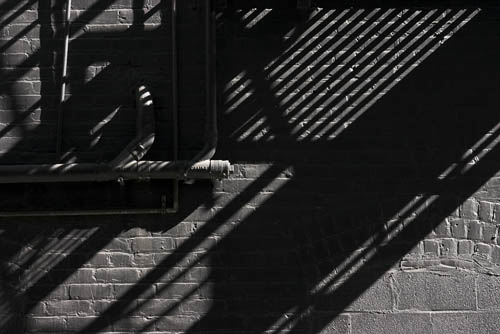 Colors: Black & Gray (this is a color photo!)
The most challenging photo was the last black in black shot. In reality the scene had a much more intense black.
You can order all these photos as prints
All prints on this site with copyright Bettina & Uwe Steinmueller are available to our readers at a special low price (Printed on our Epson 7600/2200 on Epson Enhanced Matte Paper)
Print Size

Matted Size

Price

9" x 6"

11"x8.5" paper
not matted

$40 signed on paper
3 prints: $100

12" x 8"

19"x13" paper
not matted

$70 signed on paper
3 prints: $170

15" x 10"

19"x13" paper
not matted

$110 signed on paper
3 prints: $250
Send check (US $ and a Canadian or US bank) to:
Uwe Steinmueller
P.O. Box 24724
San Jose, CA 95154-4724
Please do not forget to include the following information:
Would be also good to send us an email that your order is in the mail: uwe@outbackphoto.com
Technique:
All photos with Canon 300D and Canon 24-70mm f/2.8 lens.
Raw converters: Capture One DSLR Rebel. Photoshop CS (aka 8) with a lot of perspective corrections.
Workflow as described in our e-booklets: