Bettina and Uwe's Trip to the Summit 2003


field trip by Bettina & Uwe Steinmueller
11/25/2003

We like to avoid flying as much as possible. So we drove to our Phoenix Summit 2003. The round trip was about 1,800 miles in four days (2 each way).
The ideal first stop for our trip to Phoenix was the Joshua Tree National Park. We stopped in Yucca Valley where a strong cloudy sky prevented some nice sunset shots.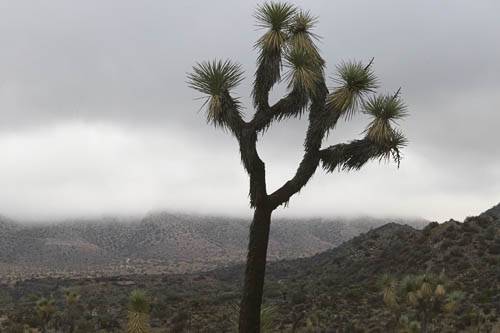 JTNP at a cloudy sunset
The next day we planned to cross the Joshua Tree National Park. This time the sun was quite unforgiving strong. We like this park with its lovely Joshua Tree forests and rare rock formations. Will come back with some more time hopefully next year.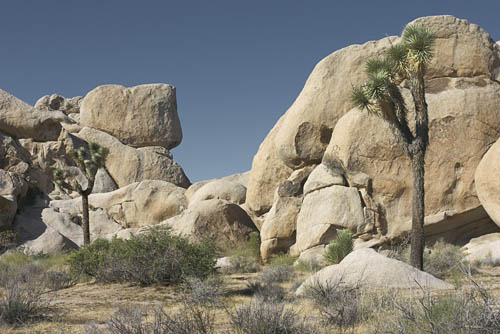 Rocks and Joshua Trees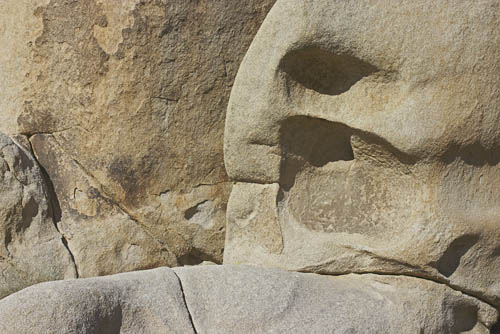 JTNP Rock Formations
Then we had bad luck because after less then one third of the road the passage was blocked by flooding (yes it rained a lot the night). We had to return and take the fast lane towards Phoenix.
On our way back we wanted to visit Montezuma Castle and drive through Sedona. We arrived at Montezuma Castle when Alain's workshop was about to leave the place (We were told that they enjoyed the workshop).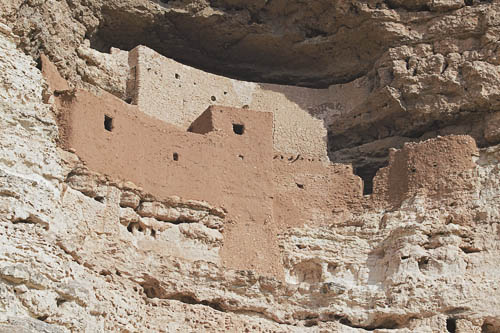 Montezuma Castle
There is hardly a new photo of this place possible but nevertheless this place is just magic and worth a visit.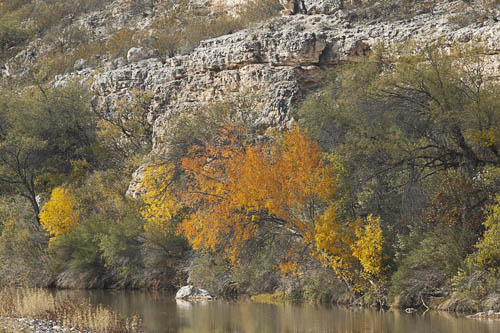 Fall at Montezuma Castle
We were hardly prepared for the beauty of the Sedona red rock landscape and plan to come back soon. These are the most amazing red rock formations that we had ever seen. The lush green of the many beautiful trees adds to this amazing scenery.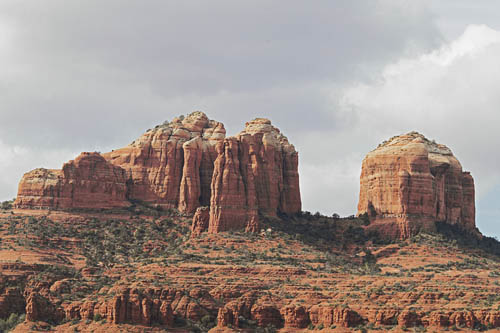 Sedona Red Rocks
On the whole trip we have seen at least three huge windmill farms.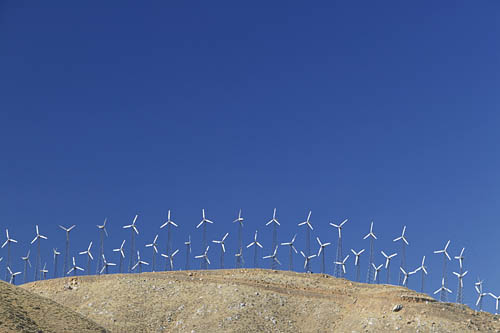 Windmills near Bakersfield
The last stop was close to home where the golden hills catched our eyes. But this time in strong graphic contrast to a nearly black burned down section. We had passed this area a couple of times before but only this time the light was acceptable (near sunset)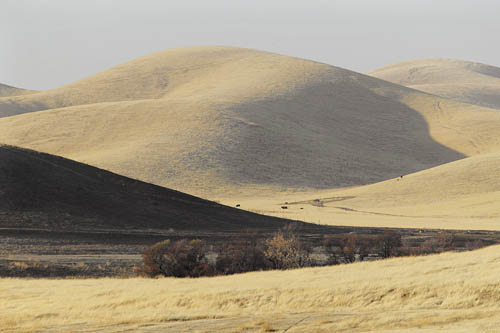 Golden Hills with burned down hill
We think that also our photos were as successful as the summit itself. We will remember both the trip and the summit for a long time. Was great fun! But we also were glad to be home. You probably understand what we mean. See you all next year at our Summit 2004.
Technique:
All photos with Canon 1Ds/300D + mostly 70-200mm and the 17-40mm lenses.
Processing: Capture One DSLR and Photoshop CS.
Workflow as described in our e-booklets: