Bettina and Uwe's Top 10 in 2003
Portfolio Bettina & Uwe Steinmueller
modified 12/17/2003

We are getting close to the end of the year 2003. This is a good time to reflect what we did in terms of photography this year.
We feel it was a very good year for our photography. Selecting the top 10 photos was not an easy process but ten seems to be a good number.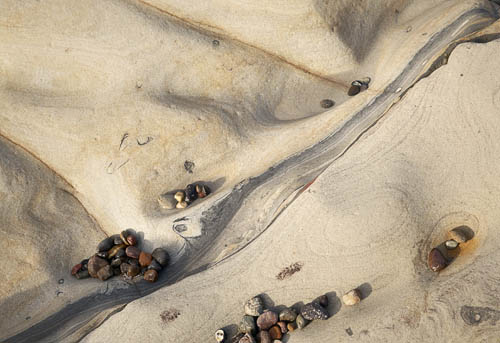 Earthframe #9 (Canon 1Ds, 24-70mm f/2.8 at Point Lobos)
The first quarter of 2003 was dedicated to create what we call Earth Frames. For a more complete Earth Frame portfolio visit our artist site here.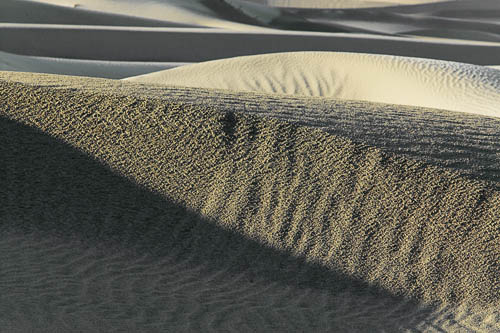 Death Valley Dunes (Canon 1Ds, 70-200mm f/2.8 IS)
There are millions of dunes shots from death valley. We still think that we captured a slightly different color scheme.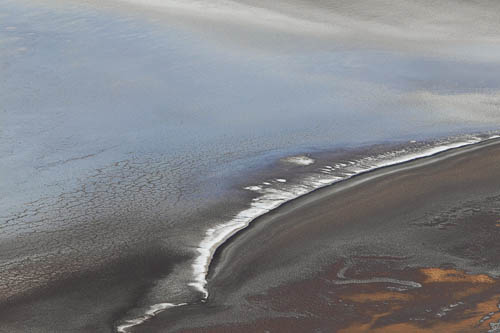 Dante's View (Canon 1Ds, 70-200mm f/2.8 IS)
In the end we would probably name this our #1 photo in 2003. This view from 5000 feet down to Death Valley was taken at a great moment. We were standing in snow up there and the view was very clear as it rained all night. The wet valley floor also helped to reflect the blue sky.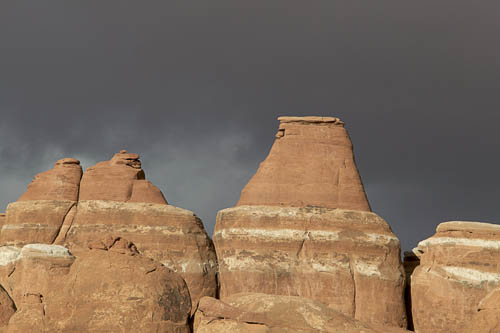 Fiery Furnace in Arches National (1Ds, 70-200mm f/2.8)
Here the clouds were just right for a bout 10 minutes. The Fiery Furnace is an amazing scene but the clouds made our day.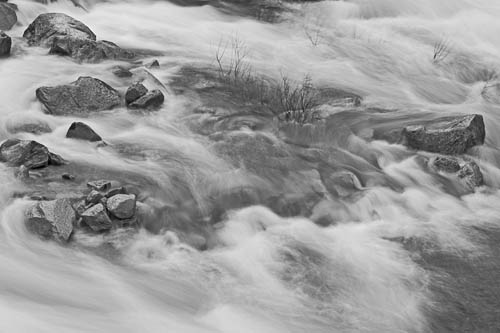 Merced in Yosemite (Canon 1Ds, 70-200mm f/2.8)
THe roaring waters of the merced are just amazing. An exposure of a bout 1/2 second seemed to just about right.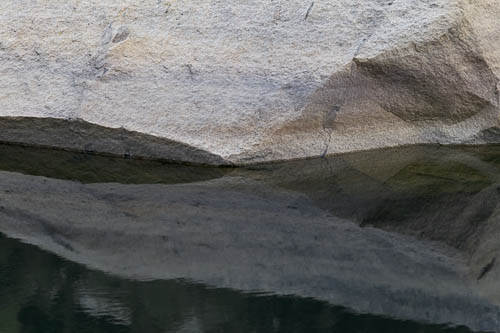 Merced Reflections (Canon 1Ds, 70-200mm f/2.8)
Taken nearly at the same spot as the Merced spring photo but this time in October. What a difference.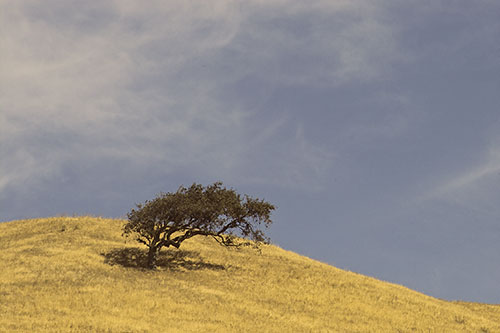 California Oak (Sigma SD10, 70-200mm f/2.8)
We wanted to capture the beauty of California Oak on the golden hills for a long time. Finally this fall we found a great spot.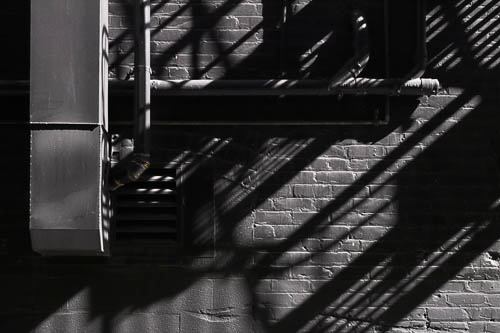 Urban Darkness (Sigma SD10, 70-200mm f/2.8)
We also like the urban landscapes. This is a color photo of a nearly B&W scene. Capturing black is a challenge.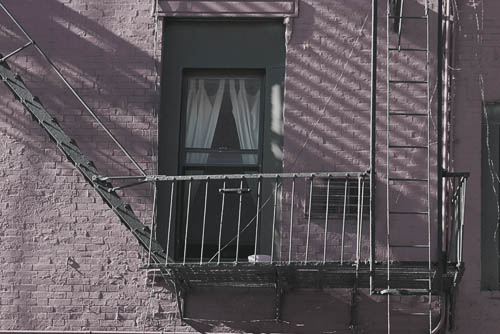 New York (Canon 300D, 28-125mm IS)
This is made using our colorization technique (having muted colors blended with B&W)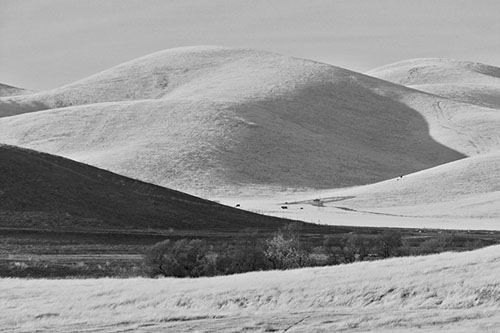 B&W Golden Hills with burned field (Canon 1Ds, 70-200mm f/2.8 IS)
The black area is a large burned down field and was in great contrast to the golden California hills. This photo works best in B&W.
We hope you enjoy our pictures and also feel that it was a great 2003 for Bettina & Uwe's photography. We hope you enjoy your 2003 work as much as we do.
Technique
Processing: Capture One DSLR and Photoshop CS.
Workflow as described in our e-booklets:
You can order all these photos as prints
All prints on this site with copyright Bettina & Uwe Steinmueller are available to our readers at a special low price (Printed on our Epson 7600/2200 on Epson Enhanced Matte Paper)
Print Size

Matted Size

Price

9" x 6"

11"x8.5" paper
not matted

$40 signed on paper
3 prints: $100

12" x 8"

19"x13" paper
not matted

$70 signed on paper
3 prints: $170

15" x 10"

19"x13" paper
not matted

$110 signed on paper
3 prints: $250