2003 has been a very productive year for me photographically. Every one of my top 10 images was shot with the Canon 1Ds and the 90mm T/S lens. All but one (Elkhorn Slough) was stitched by using adjacent frames taken by shifting the Tilt/Shift lens (resulting in a 22Mp final image). All images were taken in the early morning light, usually before the sun has risen above the horizon. Since most were taken with an aperture of F22 or smaller, the exposure time is anywhere from ½ second to 10 seconds.

Most of my printing in the past few years has been digital inkjet. In October, I began experimenting with Platinum/Pigment prints. To do this, I start with a color image. After converting to CMYK, I use the K (black) channel to print a digital negative, the size of the final print (typically 8x10-11x14). I then use the color information (CMY channels), and print them onto watercolor paper. I coat this paper with sensitized platinum salts, and then register the negative onto the color layer. After exposing to ultraviolet light, I process it. The final image is a mix of traditional platinum and new pigments. I could not have accomplished this in the amount of time I did without the help of Dan Burkholder's book: Making Digital Negatives for Contact Printing (see note at the end).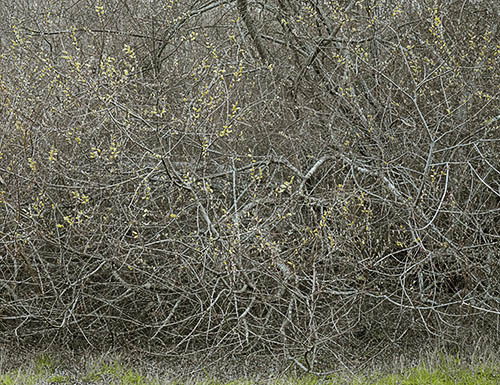 Spring Chaos, 1ds, 90 mm T/S, Henry Cowell State Park, California

This is one of my first images with the 1ds using the stitching method that most of my work is now comprised of. This was taken in the early morning light at Henry Cowell State Park, in Felton, California. The buds had just started opening. Having spent a good deal of my childhood in southern Ontario, Canada, it still jolts me to find spring arriving in the middle of January here in Santa Cruz.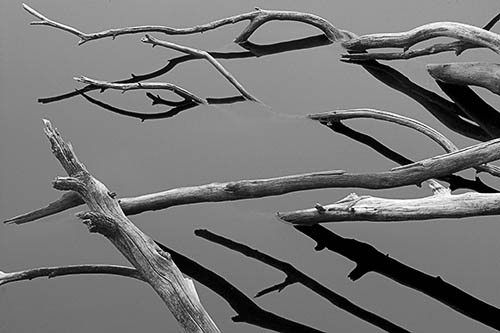 Elkhorn Slough, 1ds, 90mm T/S

As I find with most images on the web, they barely do justice to the printed version (which is why I believe the web will not replace physical galleries in the near future). This b/w image is an example of the ability of a digital camera to equal the quality of traditional b/w images. I've printed this on platinum, and I don't believe anyone could look at the final print and say. this is digital.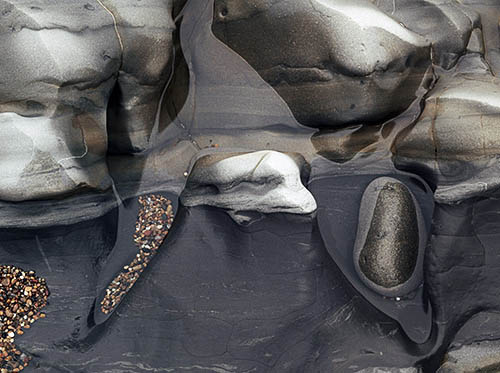 Abstract; 1ds, 90mm T/S
Pebble Beach (not the golf course), on the California coast.
I have spent over a year photographing this beach, and it's abstract forms. There's an organic quality to the rocks that makes you feel as though you'Ave waken up on some alien world. The mood of these forms can vary from peaceful to frightening.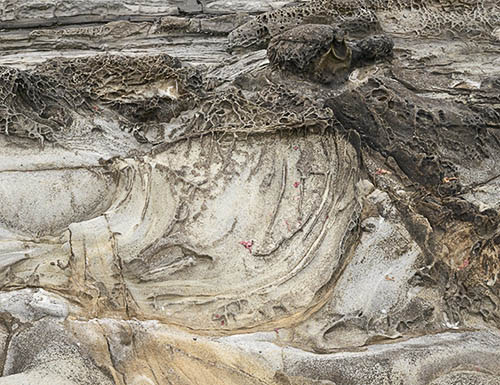 Abstract; 1ds, 90mm T/S; Pebble Beach, California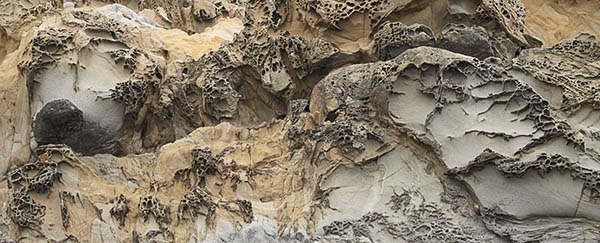 Abstract; 1ds, 90mm T/S; Pebble Beach, California

In July of this year, I spent a short period of time at a cement factory on the California coast. Most of my work has to do with form, color and texture. This location provided me with plenty of that. The subject matter is also what prompted me to start printing with platinum/pigments. Although I'Ave printed the series in inkjet, the depth and tonality of the platinum/pigment prints far surpasses them.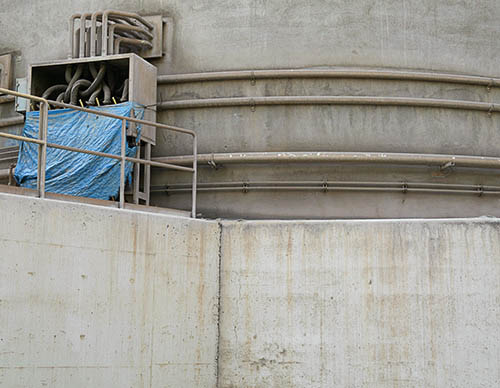 Cement Factory, 1ds, 90mm T/S, California Coast

Cement Factory, 1ds, 90mm T/S, California Coast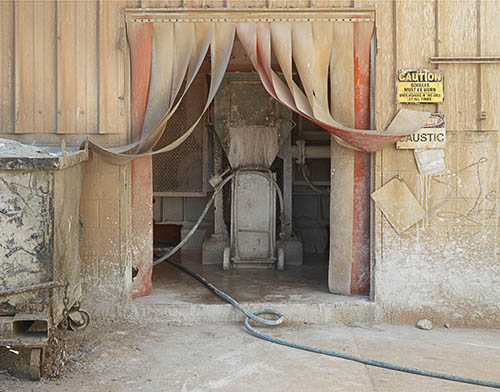 Cement Factory, 1ds, 90mm T/S, California Coast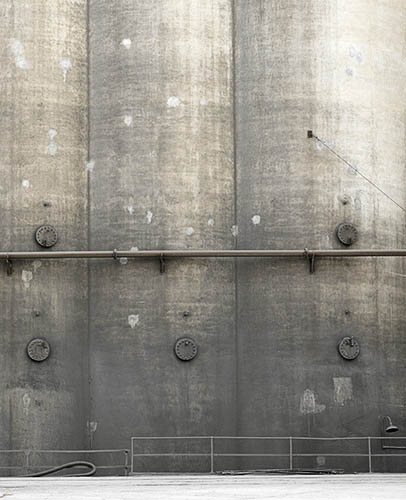 Cement Factory, 1ds, 90mm T/S, California Coast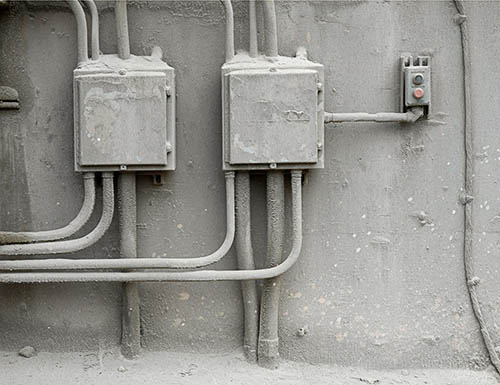 Cement Factory, 1ds, 90mm T/S, California Coast