There is no way that the web presentations shows what the print might look like and having full sized images for download is no option for us (copyright among other issues).
If you have a proper color managed workflow you can experience the quality of our sample photos on your own printer (best on matte or fine art papers).
We create high quality PFD files (Adobe RGB color space) for letter sized paper. The photos have a watermark to protect our copyright (sorry for that). Now you open the PDF in you Acrobat reader and print. Here are the settings:
Select printing
Select "Advanced"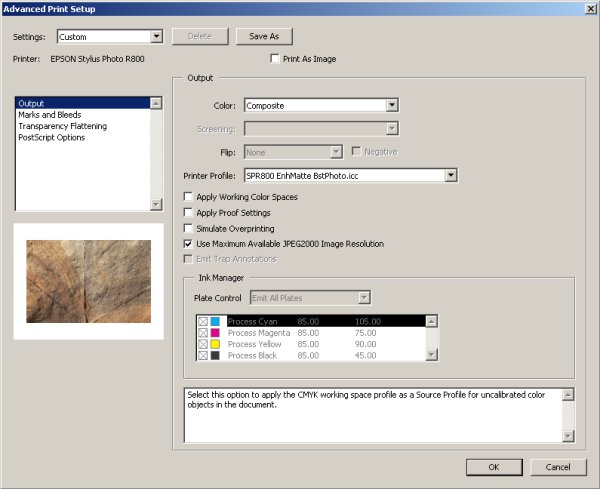 Advanced dialog
Select the correct printer profile for your paper/printer (her the Epson R800) profile and print the file on letter sized paper.