This review note is really overdue (we know Qimage now nearly 4 years). Qimage is at $44.95 a bargain printing application. We only concentrate in thise review note on why you might want to get Qimage if you are only interested in high quality prints. Actually Qimage is way more than just a simple printing application as you can print multiple images per page, filter image and much more.
If Qimage would not be fully color managed we would not even start looking at it. But Qimage implements color management for many years and also improved on it by adding "rendering intent" and even "black point compensation":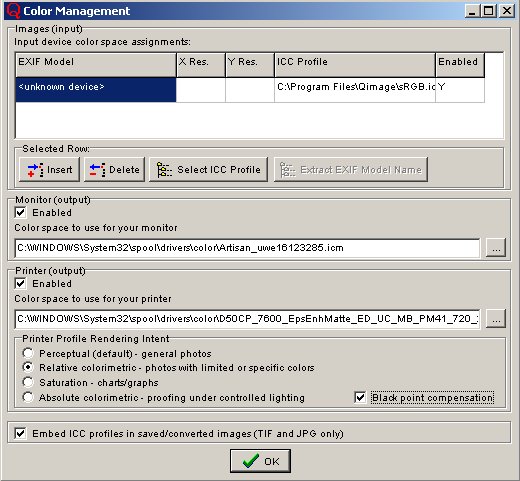 Qimage color management
The real core strength os Qimage is it's powerful upsizing and final smart sharpening features. This means you only keep your images in your base resolution and Qimage does the rest: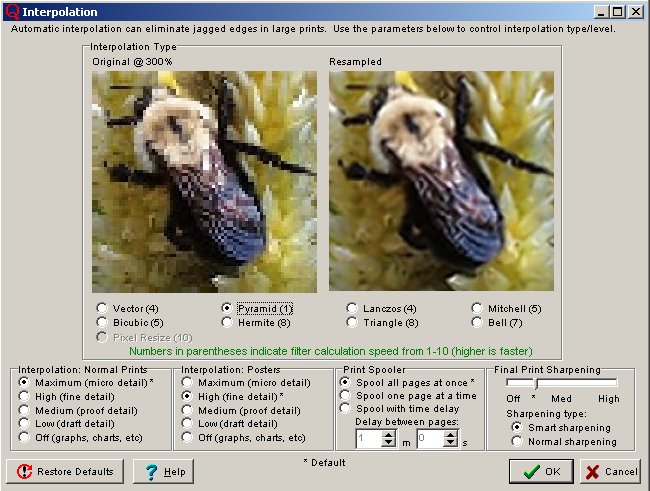 Qimage unique Vector and Pyramid interpolation
Qimage improved over time the upsizing algorithms. The latest incarnation is the new "Pyramid" upsizing.