Using the H1/P25
We use Capture One for all image processing. Means there was hardly anything to learn for us as we use CO now for over two years and like the image quality and workflow. Some sharpening was applied in Photoshop.
Note: We now use most of the time custom camera profiles created with GretagMacbeth ProfileMaker 5.0 (camera module) and the new GretagMacbeth ColorChecker SG. But also the generic profiles provided by CO would work for us.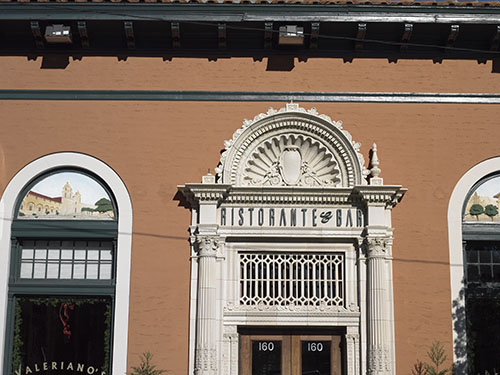 Ristorante (H1/P25 at ISO 100)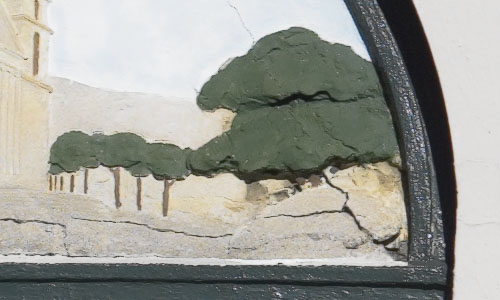 100% magnification crop
We have the original raw file here for download (26MB). If you don't own Capture One you can get a full working demo to experience this P25 image yourself.
Color and details were excellent. Because the P25 does not use an AA filter the images get a more natural sharpness than with a Canon 1Ds Mk. II. That said the 1Ds Mk. II did also do an excellent job using prime lenses.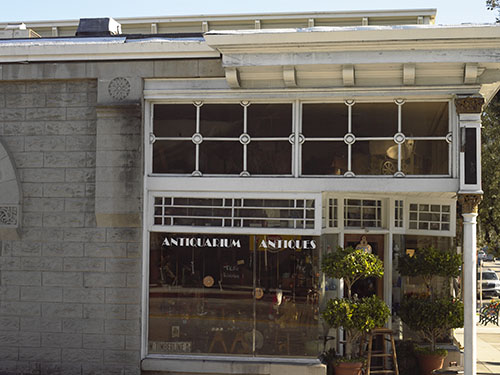 Antique Store (H1/P25 at 200 ISO)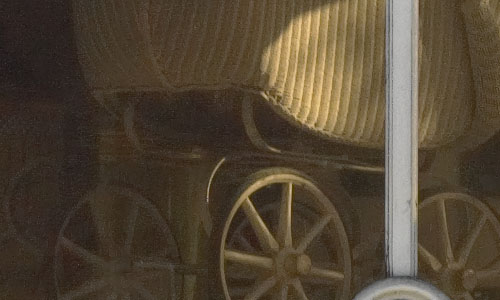 100% magnification crop
The best results from the P25 you can expect at ISO 50/ISO 100. The ISO 200 results are not bad at all but you can find some smoothening done by the CO software.
ISO Behavior
All shots were processed and sharpened in the same way.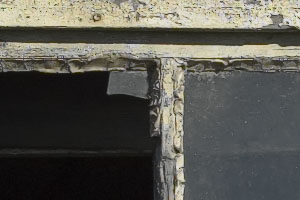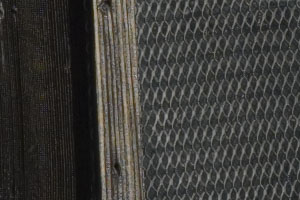 ISO 50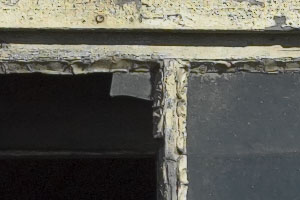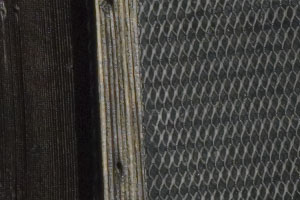 ISO 100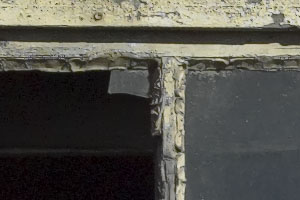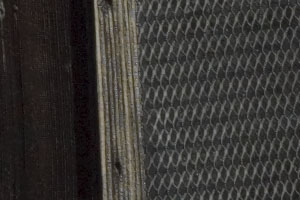 ISO 200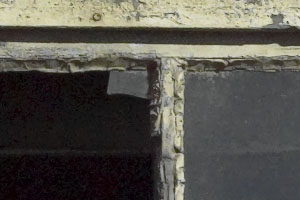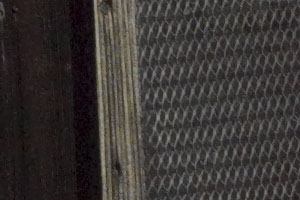 ISO 400
Results at ISO 50 and 100 are as good as it gets. As said ISO 200 introduces some smoothening and ISO 400 is still useable but smoothening makes it even more soft.
We had only a short period of time to use the P25 for real images. See some of the images as part of our San Juan Bautista portfolio.
Phase One P25 vs. Canon 1Ds Mk. II
Comparing cameras is tricky and we don't want to claim that our comparison does both cameras justice. Unfortunately we did not manage to have the exact same magnification on both cameras (they have even a different aspect ratio). We used one of the best Canon lenses: the cheap 50mm 2.5 Macro (Photodo rating 4.4). The H1 was used with the 80mm standard lens. Both are very good lenses but it is hard to tell how much they favor one or the other solution.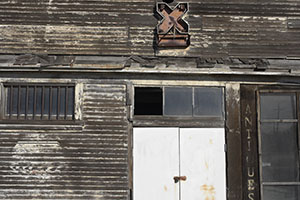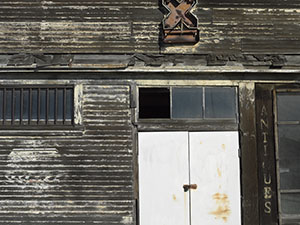 1DS II + 50mm Macro H1+80mm + P25
Note: the P25 has about 33% more pixels.
ISO 100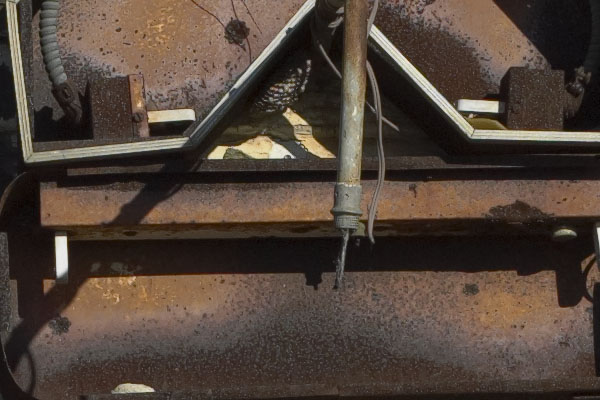 H1 + 80mm + P25 ISO 100 (100% magnification)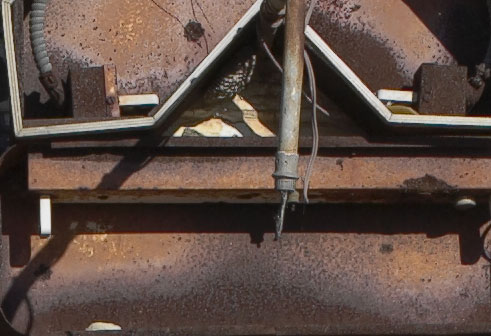 1Ds II + 50mm Macro ISO 100 (100% magnification)
Iso 400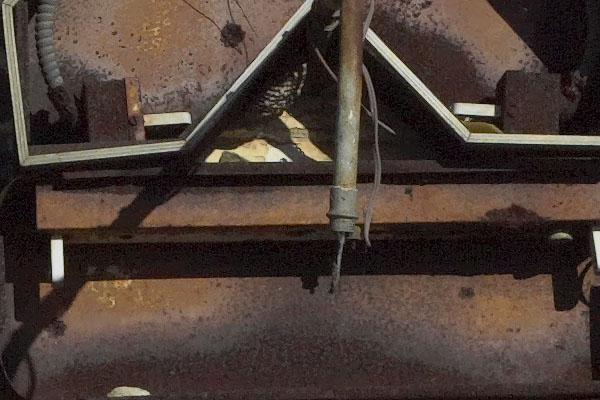 H1 + 80mm + P25 ISO 400 (100% magnification)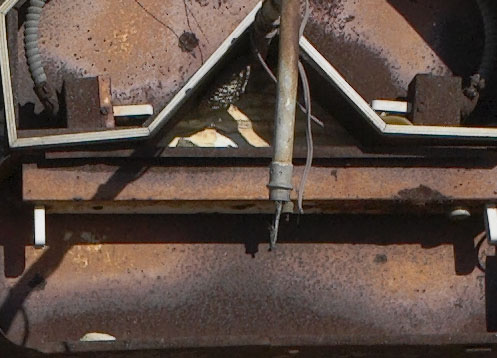 1Ds II + 50mm Macro ISO 400 (100% magnification)
In the end the cameras are pretty close at ISO 100 but the P25 images show more natural sharpness and look smoother. At ISO 400 we would give the edge to the 1Ds II.
What we experience here is the clear high end for one shot digital cameras (untethered) as of 12/2004. Also Capture One proved to be a raw converter that can resolve a lot of details.
Conclusion
The use of the P25 on the Hasselblad H1 was painless and fun. If you look for an untethered 22MP first class MF back then you should give the Phase One P25 a try.