Spring time in Silicon Valley (started this year end of January) is for us orchard time. We like the fruit trees a the bed of yellow mustard flowers. But one thing makes photographing these orchards tricky. You want to photograph from a higher vantage point. Best would probably a PG&E crane but not that realistic for normal landscape photography.
This year we used for the first time a simple Rubbermaid "Folding Step Stool":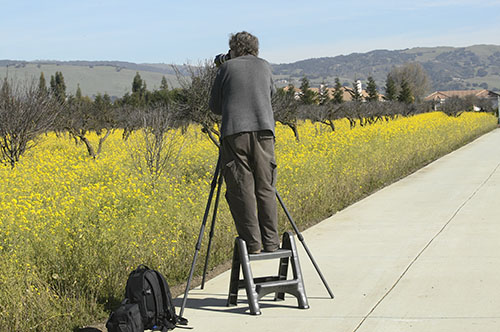 Uwe on Step Stool (at our favorite orchard)
The step stool brings you up about 17" higher and this makes quite a difference in perspective. We used for the last years our Gitzo 1325 tripod without a center column. Fortunately we bought it complete with the center column that we now mounted. The Gitzo 1325 with a center column is the perfect match to the stool. We have the stool always in our car and are sure to use it quite often in the future.
Sometimes simple solutions can make a big difference.
Here are some of the images we took today (mostly using the stool):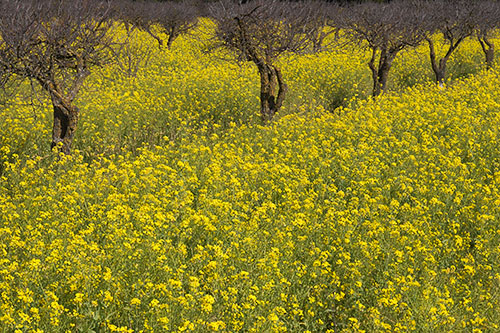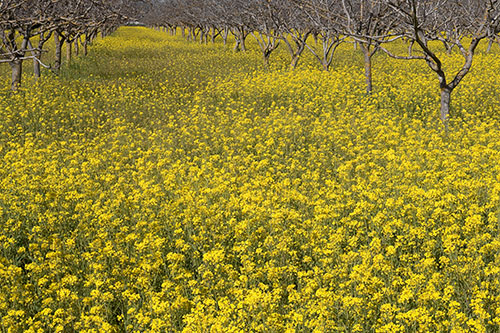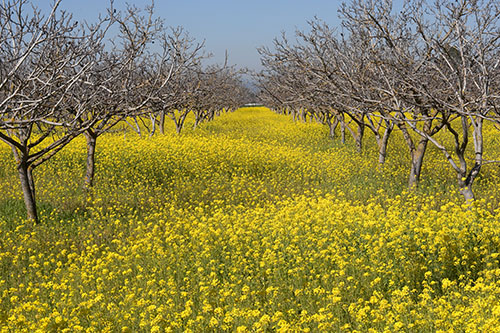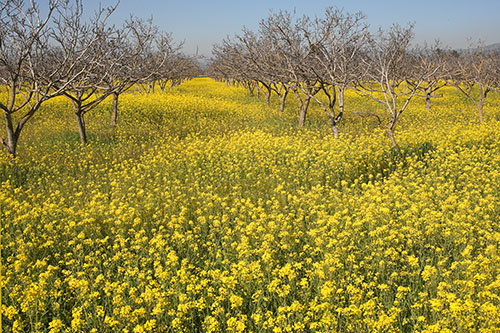 We also use for the first time the Canon 90mm T/S lens with tilt to get better depth of field.