We cannot count the many sharpening routines we have seen and again many do a good job. But Focalblade came as a surprise.
Focalblade is very flexible and still not difficult to use.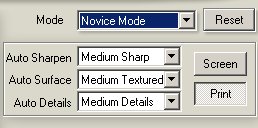 You can start using the novice mode which delivers already nice results. But then you will go on and use one of the more advanced modes: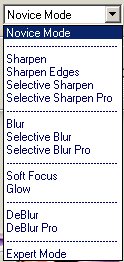 The split view helps to analyze the sharpening effect at 100%: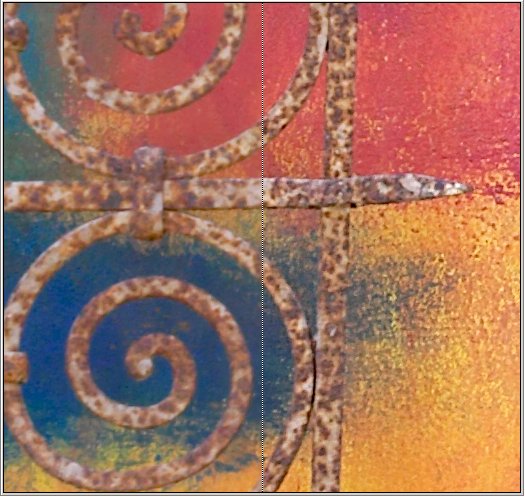 Focalblade also supports a stripe mode to show different levels of sharpening: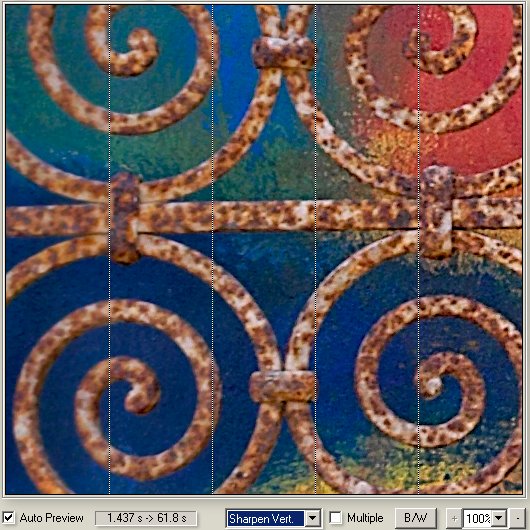 Focalblade is aware of the fact that sometimes you need to oversharpen for printing. Here the "Screen" of "Print" mode can help: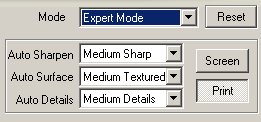 Of course there are many different kind of printers and one setting might not fit all. But in some way even very aggressive sharpening does not really damage the photo that much in Focalblade that we don't see a real problem here.
We ended up using the more complex expert mode as you can control the white and black halos that come with strong sharpening.
The expert mode features three main sharpening areas: