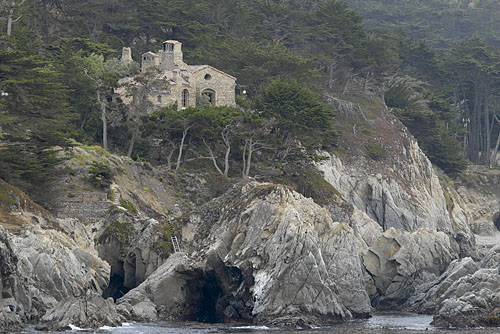 Carmel Highlands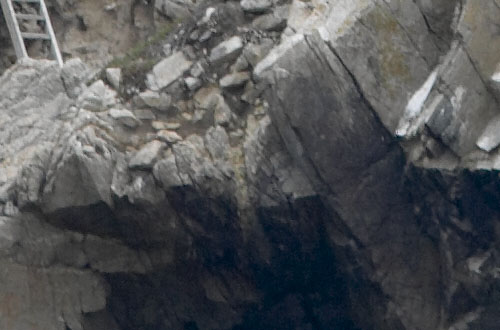 100% pixels and only mildly sharpened
We think this shot can benefit from opening up the shadows. We use this time Elements to demonstrate the new plugin (works the same in Photoshop, we mention one minor difference later).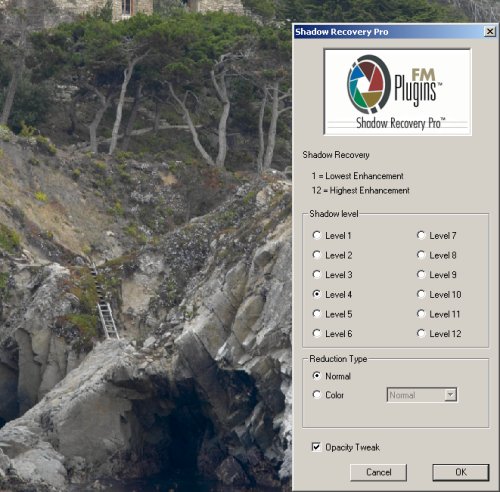 Features:
If opacity tweak is checked SRPro creates a new layer: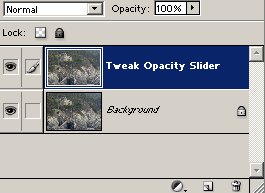 Layers in Elements
This way you can use a stronger level of shadow recovery and then later turn down the opacity to tune the result.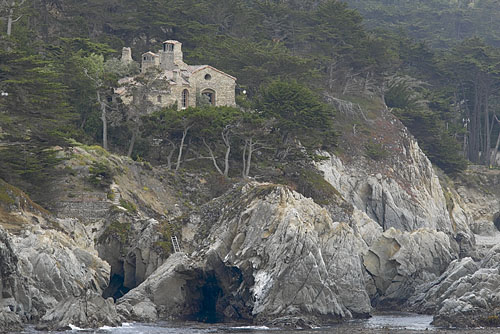 After SRPro at level 4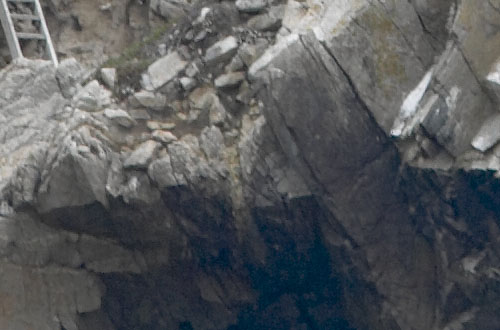 100% pixels
As you can see SRPro does a very fine job here.
We actually would like to enhance the overall contrast of this image and this would darken the original file even more. If you first use SRPro (maybe even at higher levels) you get more room in the shadows for contrast improvements.
Here is a sample of more contrast after the use of SRPro: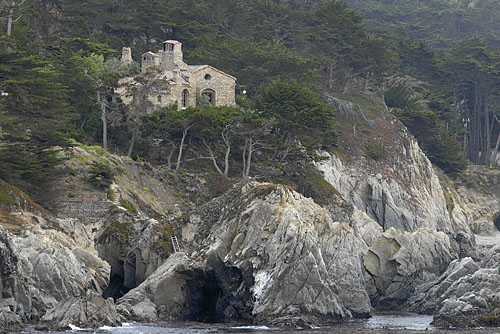 Contrast enhanced version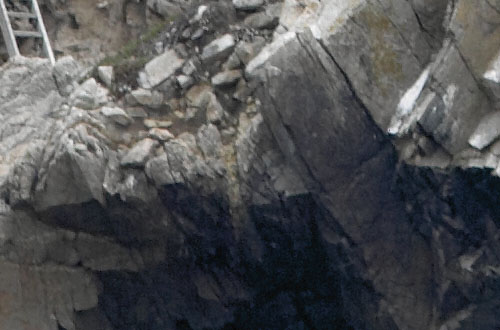 100% pixels
As you can see the shadows are darker again. But the shadows behave much better with the use of SRPro.
here is a screen shot of SRPro for the full version of Photoshop: