For us taking a photo is often just the start to make an image. This short note wants to show how we explore the way a final picture can look. All are just basic variations and we find there is nothing really wrong with any of these variations. It is up to you what story you want to tell with your image. As said the following images are not judged in terms of better/worse. They only show variations of the same photo.
The photo we discuss was shot with a Canon 1Ds Mk. II and was not cropped.
Our initial picture from the RAW converter looked like this: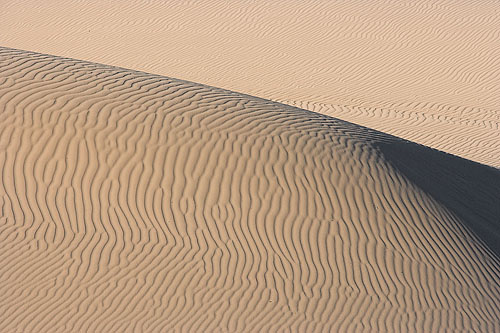 We did the following operations:
WB as shot in the RC (here we used RSE)
Removed the blue shadow cast (see our e-book DOP2000)
Removed some noise in the shadow area
Note: We try to keep the image from the RAW converter slightly soft. This makes it possible to "drive" the image into different directions.
Just some levels contrast corrections got this result: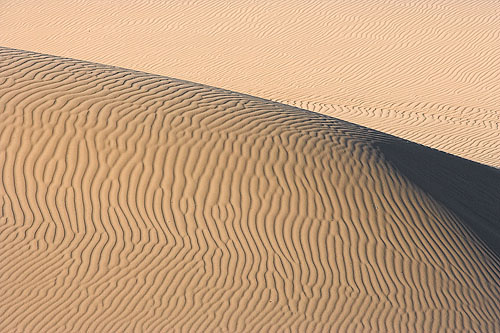 Note: we used Advanced Blending mode to protect the deep shadows from getting to dark.
Then we added some S-Curve contrast: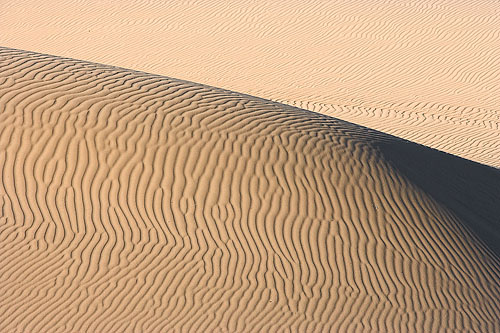 Note: More contrast makes the dunes patterns more pronounced but also loses the softness of the sand.
The last version is the basis for all the next variations.
Tone warmer (PS Photo Filter 81):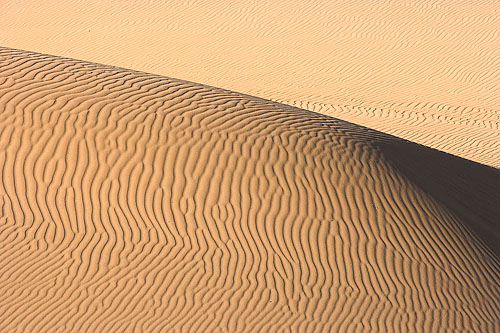 Tone Cooler (PS Photo Filter 82):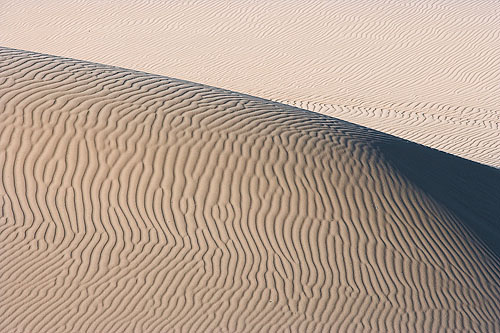 Brighter: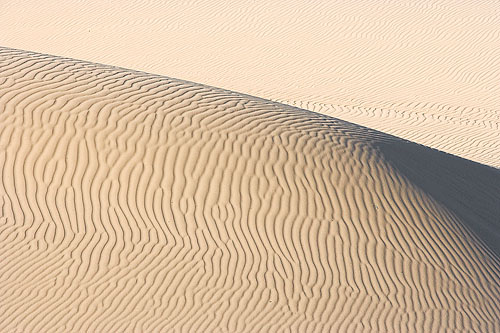 Darker: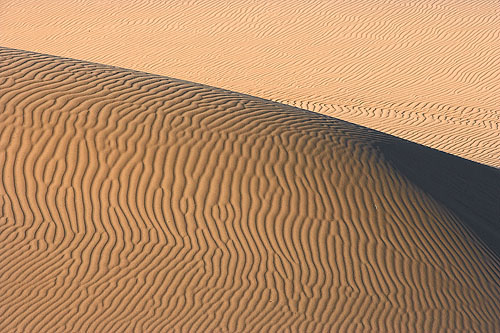 Stronger saturation: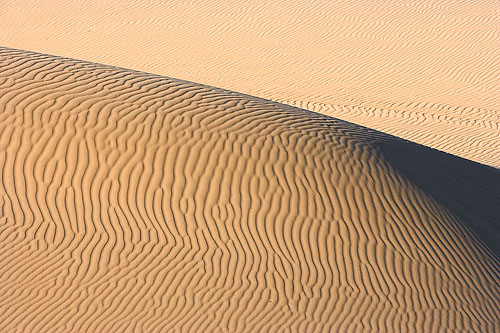 Weaker Saturation: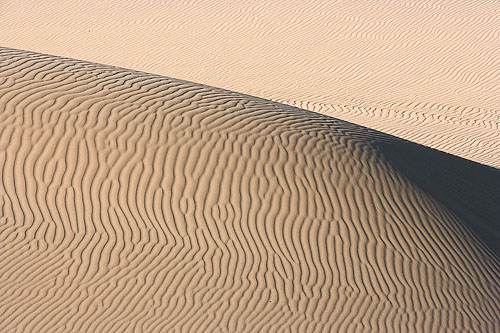 Note: Often lower saturation can show very nice results
Images like this with strong patterns of course call for B&W.
High key version: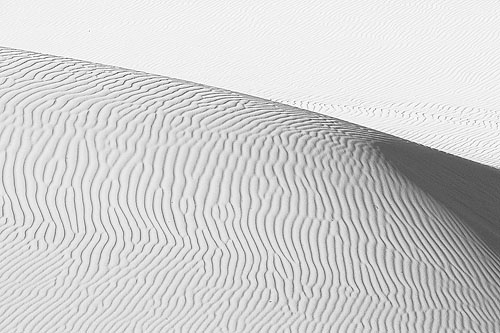 Darker variant: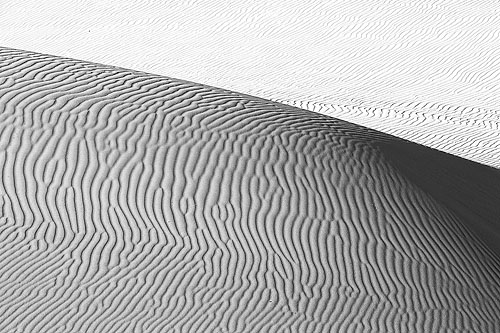 Note: We used Photoshop Adjustment Layers to create these variations. This means we can mix and match them and even tune each layer via opacity.
Conclusion
You as the artist have to make up your mind what you like to show with your images. There is no single best solution. We thought this images maybe a good example how different the results could look. Most images that are less monochromatic than this shot will leave you way less room for experiments.
Here is a final colorized version: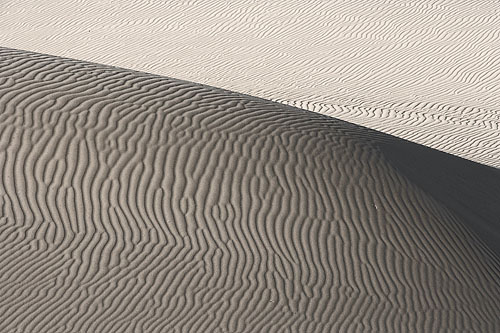 We feature most of the techniques used here in our e-book DOP 2000.