NEF/CRV Conversion Contest 01
Moderator: Uwe Steinmueller
last updated 01/06/2001
With the Kodak professional cameras and lately with the D1 the photographers got the possibility to save the photos in a brand specific RAW format. There is none or rarely any processing done inside the camera. The advantage is that these RAW formats provide higher color depth (mostly 12 bits), the possibility to do the final image processing on a higher powered computer and without tight speed requirements. It is quite obvious that in theory the results can be superior to photos stored in JPG and processed in the camera.
Still most users of the Nikon D1 probably rarely use the RAW (NEF) file format. There are a number of reasons:
RAW files take more space on the CF card or Microdrive
RAW files take longer to be saved on the storage medium (which limits the burst rate and number of photos stored in the buffer)
There is no ready photo out of the camera. So it needs more time and work in tools like Photoshop to make the best of it. It is more like scanning then just getting a ready photo
The software is or was not up to what the users expected
Now not only the D1 provides the NEF RAW files but also the D30 the CRW RAW file format.

Everything you need to do this test you can get without buying or owning a D30 or D1

. Download the D30 Twain driver or Bibble/Qimage for the D1 files. See links below.
With the D1 being longer in the market there are now a few options to convert NEF files:
With the D30 there is currently only the Canon Software (but Canon will provide soon a SDK so that we can expect third party vendors to work on CRW files hopefully soon, probably Bibble and Qimage among them)

Before you start read the following information:
This contest has two goals:
Provide sample NEF and CRW files for all users to play with and get into the RAW experience
Share with other users how to make the best out your raw files. As said raw files are diamonds in the rough. They have great potential but one has to work for it and know the tools (I am still learning myself)
The contest photos were not shot with this contest in mind. They differ in many aspects but I still hope that we all can learn from this experience (By the way I - Uwe Steinmueller - ran a couple of NEF contests some months ago)
The Photos from Point Reyes Station
Nikon D1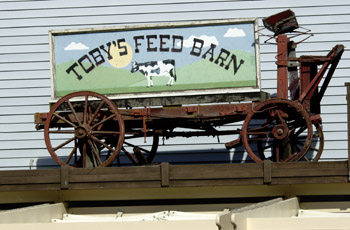 Photo info:
Photographer: Uwe Steinmueller 11/05/2000
Exposure: 1/250 sec - F/16
Lens: 80-400mm F/4.5-5.6
Focal Len: 135mm
Format: 12 bit
MeterMode:
Multi-Segment ProgMode:
Shutter Priority
ExpBias: 0
Speed: 200 ISO
Afmode: AF-S
Color/BW: COLOR
Compress: RAW2.7M
ToneComp: LOW
WhiteBal CLOUDY
Download as ZIP file here
Canon EOS D30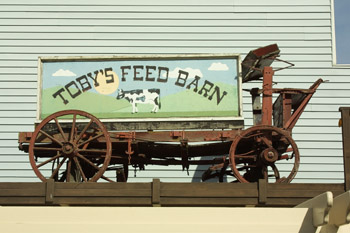 Photo info:
Photographer: Gerhard Stappen 11/05/2000
Shooting Mode Shutter Speed Priority AE Tv
Shutter Speed 1/180
Aperture Value 13
Metering Mode Evaluative Exposure Compensation
ISO Speed 100
Lens 28.0 - 135.0mm
Focal Length 50.0mm
Image Quality RAW
White Balance Auto
AF Mode One-Shot
AF Focusing Point [ Center ]
Download as ZIP file here (CRW files have two parts the photo content and a thumbnail containing the photo information)
The Rules
Download any of the RAW files and try to get a result using the available tools
Improve it how you like
Good would be to have the photo in the Adobe RGB color space
Send the result (JPG 9) to www.outbackphoto.com including a description of all your steps and your correct name and email address
If the name and the description is missing the photo will be ignored
The Results (13)
This page will contain up to 15 smaller versions of the contest submissions and the unprocessed version will be posted here (including the description). If you click on any photo you get linked to the larger photo (also click there on the photo again).
The first table show a crop of the different submissions. The number of the photo is displayed if you hold the cursor over the photo crop (the numbering is form left to right, top to bottom: row1: 1,2,3 row2: 4,5,6,...). Below this table you find a detailed description to each of these photos.
01
Bibble PS plug-in Autolevel 0.05/0.05, tone normal, Exposure Comp 0.0, One click WB on white clouds
Loaded into PS 6.0
Levels contrast 1.05
16 bit USM in PS (180%, Radius 0.8, Threshold 3)
Rotated using Edit->Transformation->Rotate
Cropped
02
D30 Twain Driver, Saturation: low, Contrast normal, Sharpness as shot, One click WB on white clouds
Loaded into PS 6.0
16 bit USM in PS (180%, Radius 0.8, Threshold 3)
Perspective corrected Edit->Transformation->Perspective
Cropped
Thanks to Ron Reznick as he tried all three D1 NEF conversion tools.
03
Open in Bibble
Click white on cloud
Levels RGB: Highlight=60185
USM 380%, threshold=1 radius=small Gaussian
Save JPG=94
Open in PhotoPaint 9
Levels: Gamma=1.29; RGB 9, 239; Red 3, 255; Green 0,246, Blue 0, 250
Save JPG compression=5
04
Open in Capture
Curves Red: 5,1.00,210 Curves Green: 0,1.00,211 Curves Blue: 0,1.00,204
USM 48%, Halo width 6, Threshold 8
Save Good quality
Open in PhotoPaint 9
Levels RGB 6, 255; Red 0, 244; Green 0, 243; Blue 0, 249
Save JPG compression=5
05
Open in Qimage10
NEF options= Gamma 2.1; USM off, AutoLevel .9; 2.1
WB: red=6, blue=0
Saturation red ch.=5
Save as JPG: 95
Open in PhotoPaint 9
Levels RGB 39, 237; Green 0, 246
Unsharp Mask 210%, radius=1 threshold=2
Save JPG compression=5
06
Opened in Bibble, accept all defaults click on OK.
Loaded in PS 5.5
Apply Auto Levels Change
image mode to 8bits per channel
Duplicate background layer
On new layer apply image->adjust->hue/saturation
Increase master saturation to 100%
Change opacity level of layer to 30%
Merge the two layers
Again hue/saturation
Cyans increased to 20%
Greens increased to 20%
07
Converted using Qimage Pro 10.03
NEF Image Format set as follows
Color space: sRGB
Gamma: 2.0 Contrast enhance: 0
Saturation enhance: 15
Unsharp mask - radius: 0 at 0%
Fringe correction: on Auto level: on Shadow: 0.1 Highlight 0.3%
Global Filter set as follows:
Bri/Cont/Sharpen: Brightness: 3, Contrast: 12, Sharpen: 0
Unsharp mask: Radius: 1, Strength: 175
White Balance: Red%: 1, Blue%: 5
All other parameters at their defaults.
Image converted using the global filter and saved as a BMP.
Opened in Photoshop 6.0, converted to AdobeRGB and saved as quality 9 JPEG.
08
Linear Twain capture
WB on Cloud
Photoshop 6
Levels, adjust lower level to 143
Increase master saturation to +30
USM 260%, 0.6 radius, 0 threshold.
09
Use Qimage pro to convert NEF file format to TIF format
Loaded up in Photoshop 5.5
Use Level by their individual Channel: (Simply adjust the Output slider highlight and shadow to the point where it just outside the histogram signals).
Red 1-1-207 Green 4-1-198 Blue 1-1-185
Use Color Balance to your liking.
I prefered 19-9-0 to bring out the expected rusty brown color of this picture.
Converts it to LAB color scheme and selects the lightness Channel to apply the USM 120-1.5-0 (I do this to reduce the color distortion with strong USM), then converts it back to RBG. It looks much better when you magnified it and examine the pixels.
Save it to JPEG 90% (usually 80% is good enough) but I want to make sure.
10
11
D1 Photo with Bibble & PS 5.5
Bibble= Click White, USM 2-200, save as tif
PS 5.5= Auto Levels, Auto Contrast, mode 8 bit
Rotate image 2.25, Random
crop @ 300 dpi
adjust color hilight= +3 red and +3 yellow
adjust saturation master channel +15
usm 75-2-4
12
Open NEF in Bibble w/ presets
except: White Balance Click White Cow
-.93 eV, Gamma 3, Tone Normal
Save as Jpeg 100
Open in Photoshop 5.5
rotate canvas clockwise 1.7deg
crop to front wheels
lab color
discard A,B channels keeping L
levels 0 1.0 222, 3 252
Grayscale back to RGB
image size 528x324 increase about 2x using bicubic
Sharpen
RGB curves - adjusting R & B to weight shadows red, highlights blue
layer duplicate
Foreground layer - filter - "sketch charcoal" @ presets
Background layer - filter - "film grain" @ presets
fade foreground to 32%
flatten
sharpen-edges
13
.crw loaded in bibble 2.3X.
Autolevel defaults
Tone: Low I
CC: Srgb
Ev Comp +.33
White balance off cloudes
+30 Saturation
Process Sharpen
Save Jpeg 100