"REALISTIC, FILM-LIKE B&W IN PHOTOSHOP"
<c> by DigiDaan (last updated 04/07/2001)
Editor: We recently published a review about B&W printing. So this article by DigiDaan is just what we needed.
Converting your color images to black & white can be easily done by selecting the grayscale mode in Photoshop. But the results just don't look as if they were shot on real black & white film... So here is where the DigiDaan Channel Mixtures for Adobe Photoshop come in.
There are three mixtures to choose from:
DigiDaanNC.cha is the normal contrast basic conversion, suitable for most pictures.
DigiDaanHC.cha is the high contrast mixer, to spice up those soft-lighted pics.
DigiDaanOF.cha is the orange filter mixer, as if the pictures were taken with an orange filter. Very nice for blue skies and gives skin tones that semi-infrared look!
Original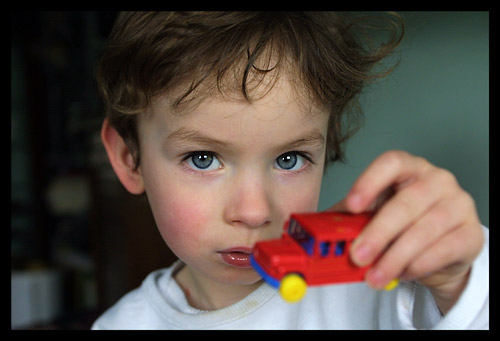 Photoshop Grayscale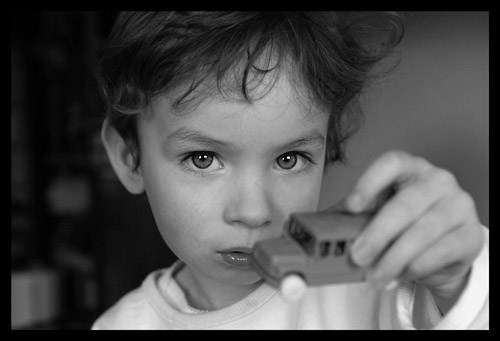 DigiDaanNC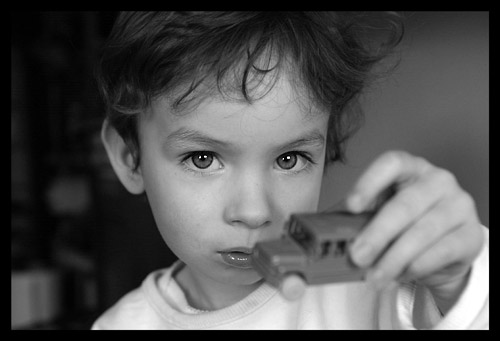 DigiDaanHC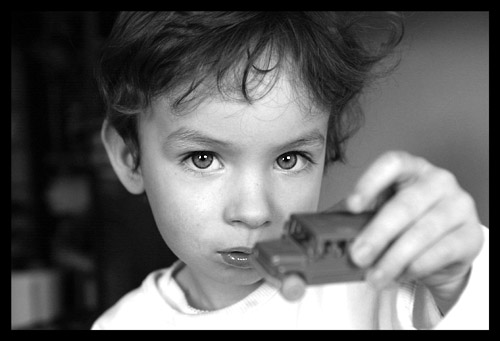 As you can see, the standard Photoshop grayscale conversion gives a somewhat, dull, unsatisfying result. The DigiDaan normal contrast gives a better, 'crispier' image, but for this picture the DigiDaan high contrast -because of skin tones does transform the colors into a more pleasing luminosity/contrast-impression.
The DigiDaan orange filter shows its true power in the next example:
Original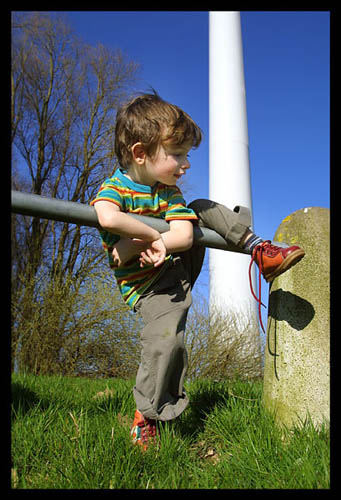 Photoshop Grayscale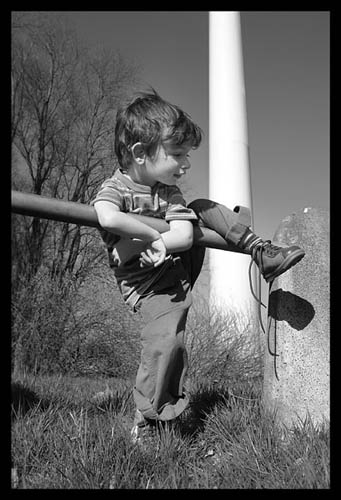 DigiDaanOF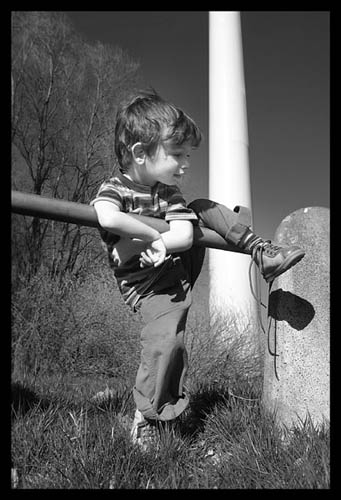 COLOR SPECTRUM ANALYSIS
Color

Photoshop Grayscale

DigiDaanNC

DigiDaanHC

DigiDaanOF

The standard Photoshop grayscale conversion washes out the yellows and bright greens. But black & white film is quite insensitive for yellows and greens, that's why the DigiDaan Channel Mixtures also have a notch in that tonal range. To give that film-like impression. Well, you can try it out for yourself!
HOW IT WORKS
1. Download the DigiDaan Channel Mixtures, store them on your hard drive
2. Open the to be converted document in Photoshop.
3. Create a Channel Mixer-adjustment layer.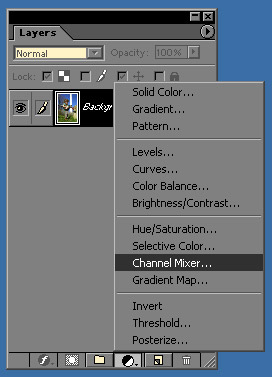 4. Load one of the above mentioned channel mixer files
5. OPTIONAL: drag the RGB-sliders for fine-tuning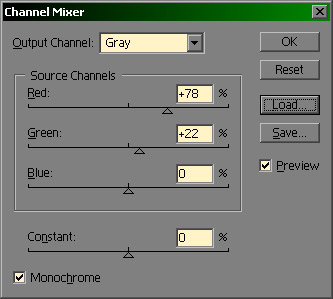 6. Keep in mind that the document stays RGB! Flatten the layers before choosing 'mode' > 'grayscale' finally!