An important part of our photography involves closeup photographs. These are not real macro shots in the sense of 1:2 or even 1:1. Have a look at our "Earth Frames" portfolio.
As always the light is the main challenge as we like to use:
ISO 100 (at most 200)
F/11 - 22 for some depth of field
1/250sec shutter speed or faster (to work handheld of caturing moving objects)
The possible light:
Direct sunlight (not an option in nearly all cases as the contrast range is far to large)
Overcast (requires a tripod, non moving subjects and adjusting closeups from a tripod can be very slow).
Shadow provides only very dull and flat light
Normally we are not that much into flash photography but the Canon Twin Lite MT-24EX in combination with our Canon 100mm Macro needed to be explored.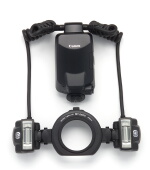 The 24EX comes with a clever ring where you can attach and adjust the twin lights as you like.
This might be fine for real macro shots but would be far too directional for our kind of shots. What we needed was a bracket to get the two heads more off-center and still would allow handheld operation.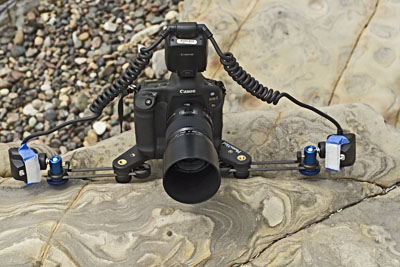 1Ds, 24EX, Bracket and Cinegel #3006 "Tough Spun"
The company PhotoMed provided us with a sample bracket (as shown above). The bracket (soon featured on the product page and will cost about $199) is mainly used for dental photography. The bracket is excellent made and does exactly what we looked for.
Of course a bracket alone does not solve the issues involved using flash: Potentially flat and unnatural look of the objects.
The above photo shows our current (maybe final) setup:
Canon 1Ds
Canon 100mm f/2.8 Macro
Canon Twin Lite MT-24EX
Bracket from PhotoMed
Rosco Cinegel #3006 (diffuser)
The goal was to get soft light (Cinegel #3006) and the heads as far off as possible with this bracket.
Modeling
If both flash heads fire at the same power we get an unnatural confusing image as there is a loss no shadows (loss of depth) or two different shadows that indicate the two different light sources.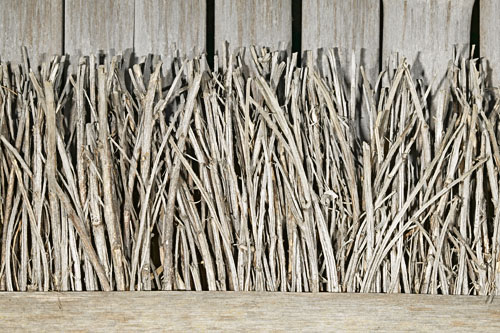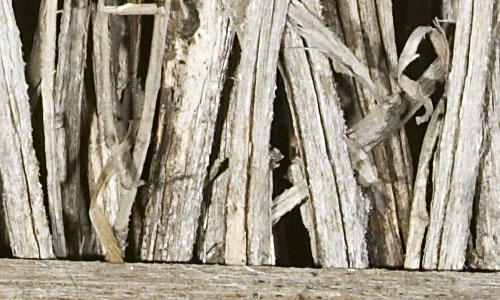 100% crop
Modeling could be done using some neutral density filter in front of one flash head. Fortunately the Canon Twin Lite MT-24EX is more flexible. It allows to set the power ratio of the two heads. We finally experimented with a ratio of 1:2.8. That means one head fires 2.8 times as much light as the other head. This way the results already look much better.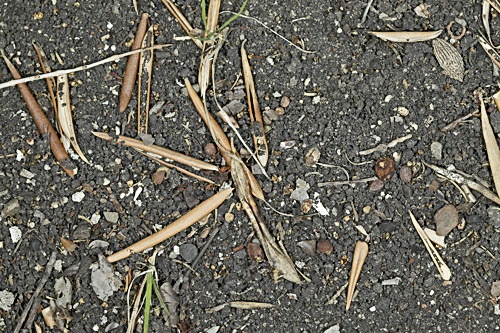 Test Shot

At 100% pixels
Here are two shots we took for our Earth Frame series at Point Lobos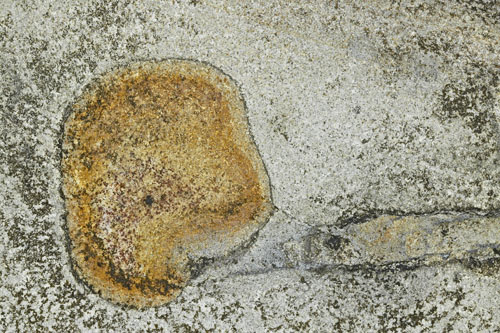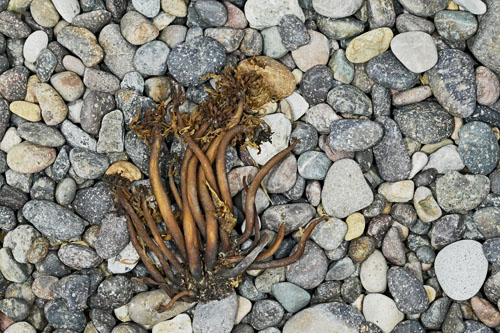 Exposure
We find that you need have the histogram quite off the right side. This might indicate otherwise a strong underexposure but here with flash the following happens:
The camera histogram does not reflect stronger exposures in the red and blue channels alone
Due to the flash you don't have that deep shadows and that means underexposure does not result in that much shadow noise.
As mentioned the shadows can be quite flat so that you have to pay attention to a good black point in your image. A curve like this can do the trick (also makes the highlights less aggressive):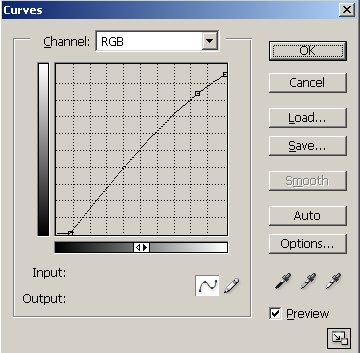 Also some warming filter should be used to remove the cold flash look.