Normally we do not extra cover a dot release of Camera Raw. This 4.1 includes actually some really important major improvements.
Note from the Adobe press release: "Photoshop Lightroom, leveraging Adobe Photoshop Camera Raw technology, will add support for the above camera and camera back models in an
update in the near future. Updates to Version Cue and Bridge will coincide with this Camera Raw plug-in update and will be available for free download on www.adobe.com.". This means all these changes will also be relevant for the next update of Lightroom.
New or improved camera support
From the press release: "The new Camera Raw 4.1 plug-in supports 13 digital cameras including the Canon EOS-1D Mark III, Fuji FinePix S5 Pro, Nikon D40x, Olympus E-410,
Olympus SP-550 UZ, Sigma SD14, Phase One H 20, Phase One H 25, Phase One P 20, Phase One P 21, Phase One P 25, Phase One P 30 and Phase One P 45."
We currently review the Fuji S5 and can report that Camera Raw 4.1 is now a serious raw converter for this camera.
Sharpening and noise removal
Clearly one of the weaker points of Camera Raw has been its sharpening and noise removal. It seems that the new version 4.1 changes this a lot.
Sharpening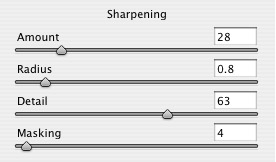 The new sharpening tool
The new sharpening allows now way more control:
Amount & Radius: like classic USM (algorithm may differ though)
Detail: Kind of like detail in former RawShooter
Masking: We think of it like the USM Threshold
Noise removal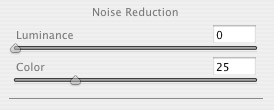 New noise removal, same sliders
Here the sliders are the same but as far as we can tell the algorithms are improved.
Clarity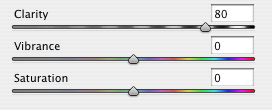 Clarity slider
Don't miss the new Clarity tool. It improves the local contrast and detail (like high radius/low amount sharpening, the algorithm is likely different though).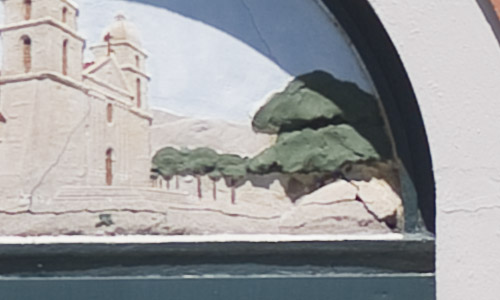 Clarity to 0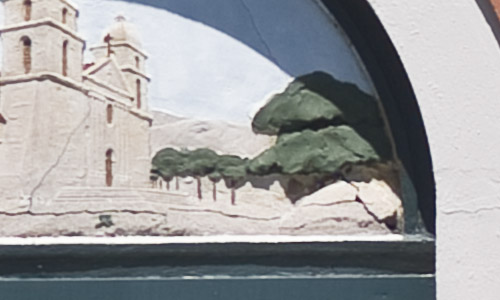 Clarity to 80
This is also a very important new feature in 4.1.
Defringe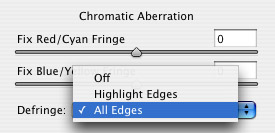 Defringe options
Fringing (some magenta areas in specular highlights) and aliasing can be annoying. The new Defringe option will at least reduce this negative effect.
Summary
Camera Raw 4.1 is actually a major update with very useful new features. Highly recommended.