I always loved maps. On the other side I have no plans to invest any money into a car navigation system and also do not use any PDAs that could host maps.
Microsoft Streets & Maps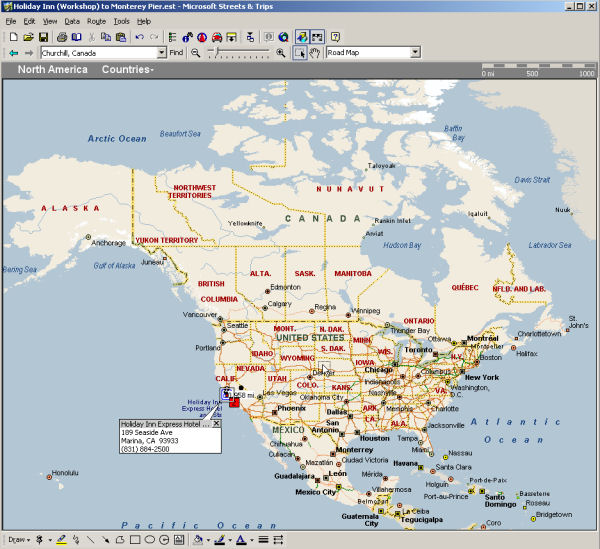 But recently I bought a version of Microsoft Streets and Trips to have some fun. Honestly my expectations were not that high as I did not even read any reviews before.
Note: This software is only really useful if you look for streets and places in the US and Canada.
Why would you buy a mapping software for your PC if you have permanently access to Mapquest or Yahoo maps? Did you ever try to navigate the maps? Yes, you will experience the full "World Wide Wait".
Basic Navigation
The navigation with Streets & Trips is all fun. there are two main ways to find a place of interest:
Search for point of interest, city or house in street
Select an area and zoom in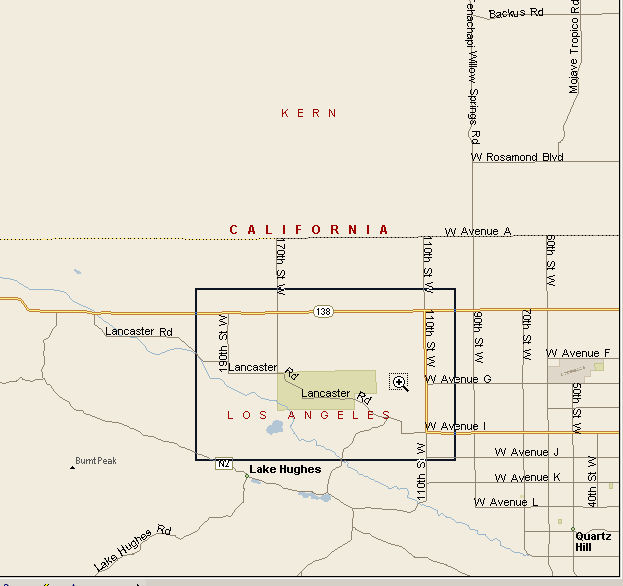 Select Antelope Valley
Above map shows the area near Antelope Valley. You select a rectangle and click inside.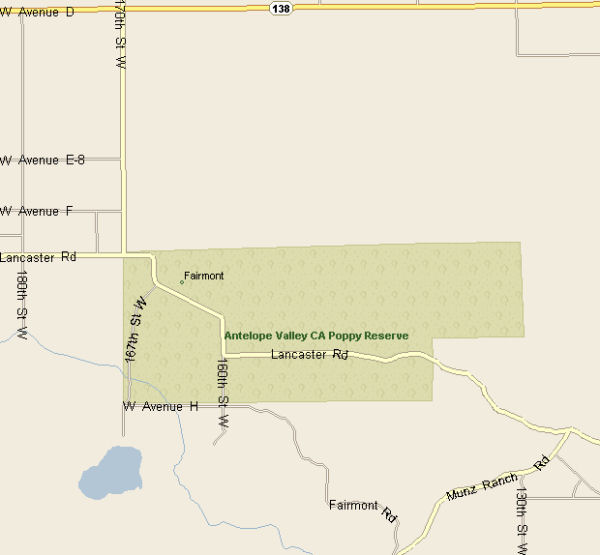 Zoomed in
At that point you can zoom in some more, navigate in the area (keeping the same magnification) or zoom out. The application also remembers your history and you can go back where you have been before.
Measure a route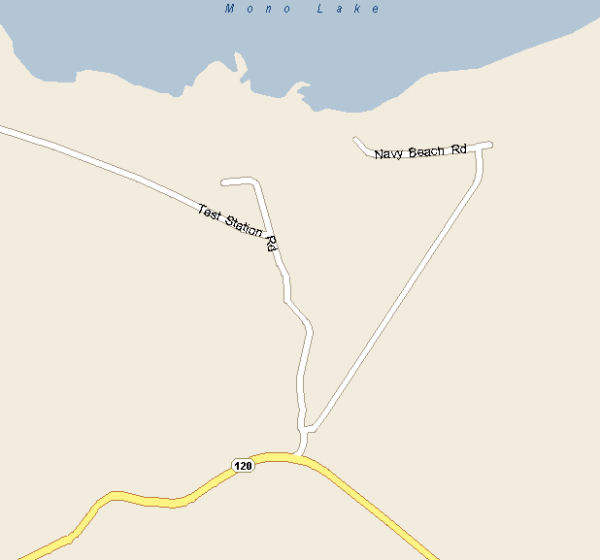 Location of Mono Lake "South Tufa" and "Navy Beach"
If you have been there you know these roads. You would like to know that these are gravel roads and also would nice to know that the one spot is "South Tufa" (even requesting a fee).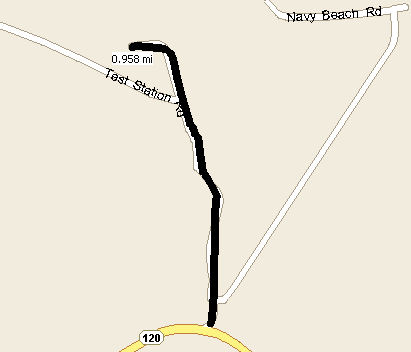 Measuring
You can measure the length of a path by just drawing a line.
Finding nearby hotels and restaurants and pushpins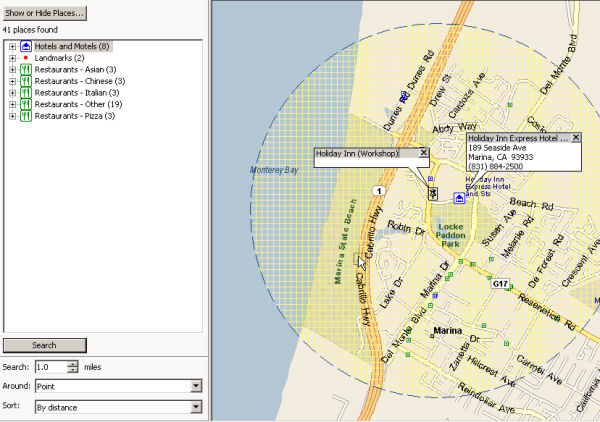 Finding Hotels and Restaurants
The above map show us the location of our "Shoot, Process & Print" workshops and the hotel where we will meet. You can add a pushpin and name it. Later you can find this pushpin again at "My Pushpins" or using the find dialog.
Then you can select a radius where to search for hotels and restaurants. You get also some useful phone numbers for these businesses.
Routes
You can also let Streets & Trips calculate a route between multiple points.
Two samples:
1. Marina hotel to Point Lobos (16.7 miles and 18 minutes). Because we know the area very well this sounds very realistic to use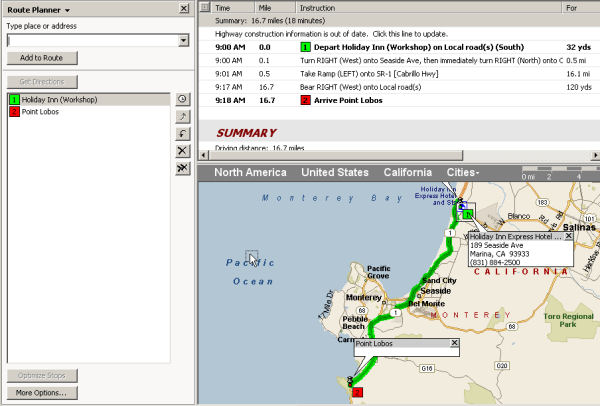 Marina to Point Lobos State Park
2. Marina to Monterey Pier (9.9 miles and about 11 minutes)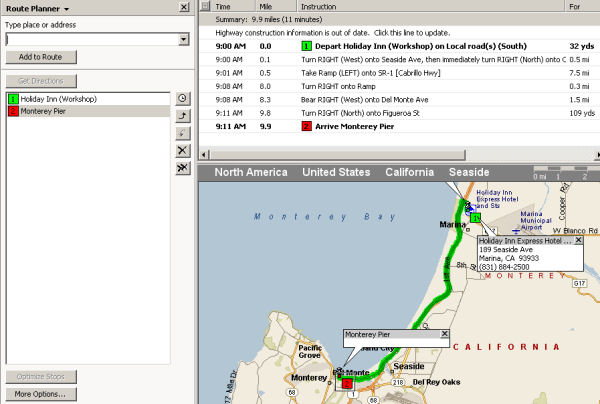 Route from Hotel to Monterey Pier
Printing Maps
You can print the framed map that is currently displayed on your screen any time.
Copy Data

We also find the copy data function very useful.
a) Copy maps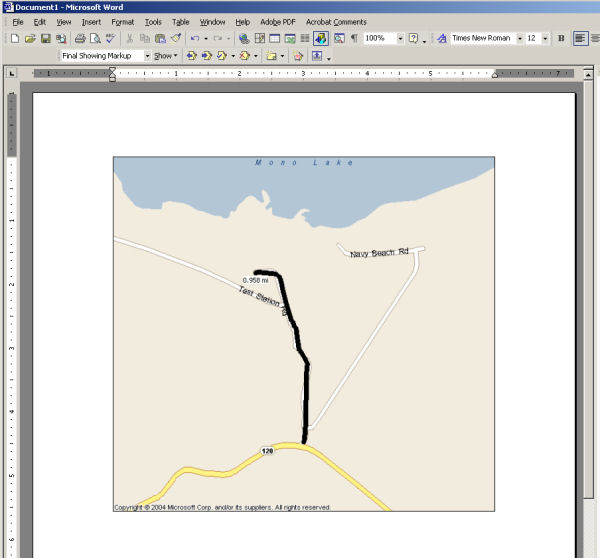 Copy Map to Word
This is feature that helps to give other people driving directions.
b) Copy Routes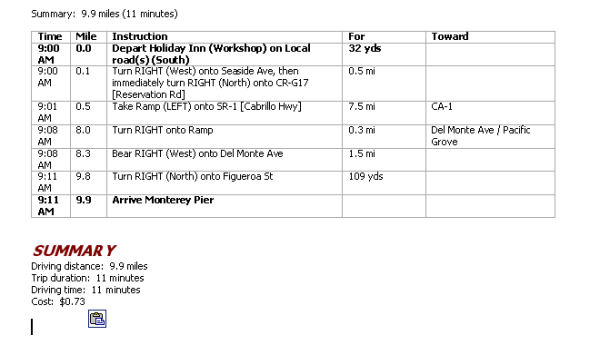 Copy Routes to Word
GPS Tracking device
Actually we bought Streets & Trips for the cool GPS tracking device. Can be very useful with your notebook outdoors. We hardly use it as Street & Maps is for us a main planning trip planning application (also installed on our road notebook).
Summary
There is probably even more to explore but already what we showed here is worth the application for us. I use hardly anymore Mapquest or Yahoo Maps (except if I foget that I have Streets & Maps on my machine :-) ).
Exploring maps is great fun!