The core of the ImagePrint user interface is a print layout program. We rarely print multiple photos at a time but it is very easy with ImagePrint. Every image is color managed:

A: Setting of Monitor and Printer Profiles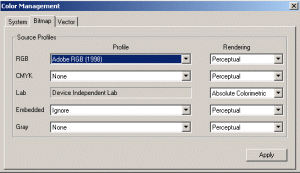 B: Setting of the Image Profile
As all our photos are in "Adobe RGB 1998" we set in dialog "B" the "RGB space" to "Adobe RGB 1998" and request the embedded profiles to be ignored.
Creating Profiles for ImagePrint
Note: You cannot use the Epson profiles for the use with ImagePrint. Profiles have always(!) to be created with the same printer, ink, paper, DPI, driver and other settings to be used in the final image production.
If you print a target with ImagePrint you turn color management off by selecting in dialog "B" "none" for the RGB color space. Once you have created your profile you can then select the profile in dialog "A". Be aware that ImagePrint uses its own profile directory and not(!) the one used by Windows.
Controls in ImagePrint
ImagePrint allows far more control than the Epson drivers: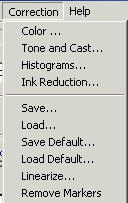 All Correction Options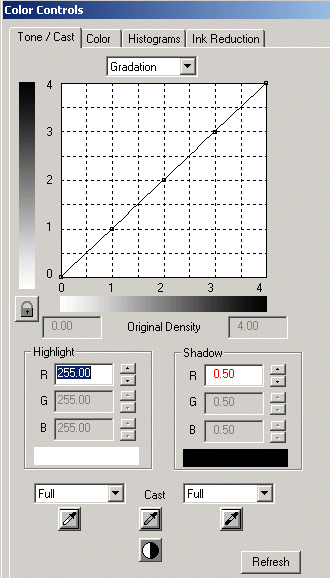 Tone Control Curves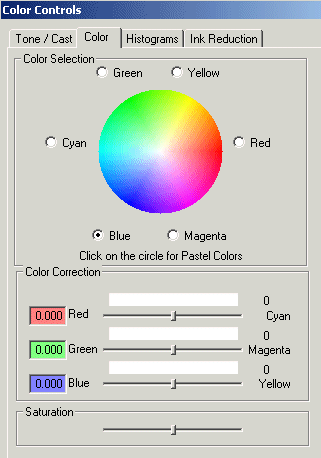 Selective Color Correction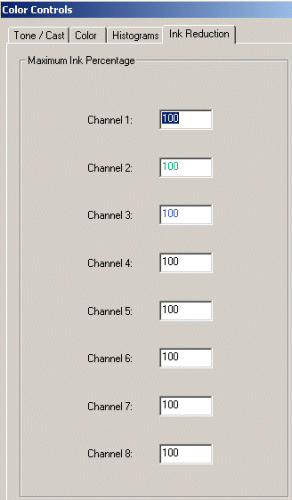 Ink Limits