Printing Insights #016
Epson 2200 Diary



A review diary by Uwe Steinmueller
The diary always has the latest entry on top
---
4/18/2004 ImagePrint, B/W and Premium Semigloss Paper
During our tests of the Epson R800 we started to like the Epson Premium Semigloss paper for B/W as it creates very three dimensional B/W print. But controlling B/W tone on the R800 is not trivial. So we used our old friend ImagePrint 5.6 with our 2200. The first time that we really used photo black inks here.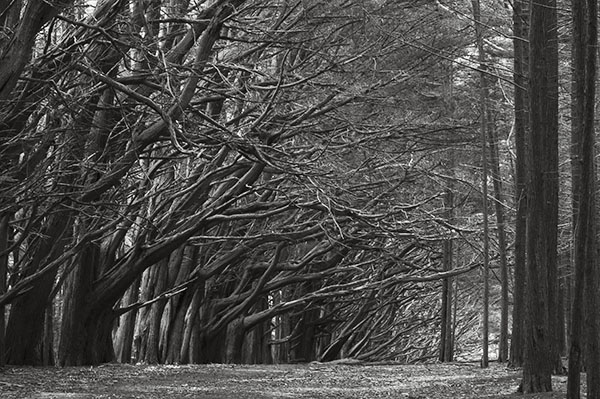 The result is very much like traditional silver prints. At this point in time it is not clear whether there will be an ImagePrint version for the R800.
---
5/29/2003 Head Cleaning
Today we had the first trouble. The head needed cleaning but no simple cleaning worked.
Called Epson support (short wait time and nice person) and they helped us out. Here is the trick:
If you have such a situation you have to run the head cleaning 3 times (without any checks or other operations in between)
- first cycle does mild cleaning
- second medium cleaning
- third strong cleaning
If you run a nozzle check the printer would start at the first cycle again. So we cleaned often today but always only at the first level. Problem seems to be fixed.
Important note on the Epson Preview: Some users complain about a magenta cast in their prints. But actually they are not really printing and just look at the Epson preview.
The Epson Preview will be magenta and that is ok as this preview is not(!) color managed. But if real prints (the ones on paper) are magenta you most likely have double profiling. In this case ensure that the printer driver really does no color management what so ever.
---
2/6/2003 Some banding at 720 DPI for matte papers
Today we had some banding at 720 DPI. Switching to 1440 solved it. My printer might need an alignment check.
---
2/2/2003 Using 720 DPI for matte papers
We did some test prints at 720 and 1440 DPI with the Epson 2200 and found the quality of the 720 DPI prints very good on matte paper. This results in faster printing and probably also lower ink consumption.
---
12/05/2002 Update
Our readers might wonder what our experience is with the Epson 2200. The printer is heavily used for small proofs and exhibition prints (9x6" on letter sized Enhanced Matte paper) or portfolio printing (12x8" on 19x13" Enhanced Matte paper).
To be honest we are very pleased with the results. How do we print?
Color Prints

: Epson drivers, matte black ink, relative colorimetric rendering intent, our own custom profiles or ImagePrint RIP

B&W

: ImagePrint RIP
What are we missing? Would like to have an Epson 7600!
Actually other people seem to like our prints too. Have a look at Color-by-Nature and order a print to see it yourself.
---
10/29/2002 ImagePrint, B&W, Metamerism & Toning
Today we got the B&W profiles for ImagePrint (matte black) from ColorByte. We cannot make these profiles ourselves as these profiles are specially made by ColorByte for the ImagePrint B&W mode. All color profiles can be created by our profiling service.
Our tests the last days showed a slight but visible metamerism (greenish outside) if we used B&W photos in RGB mode. We were excited to see how well ImagePrint performed. Actually very good: we cannot see any greenish or magenta cast anywhere!
But what about the nice toning we got using PhotoKit? ImagePrint allows you to select the toning with an extra control.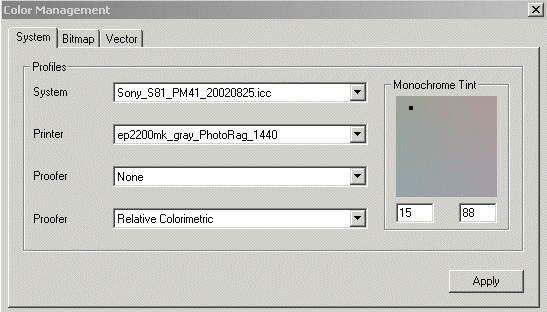 Monochrome Tint setup
If you print a monochrome image you can chose the tint with this control. The center defines a neutral black and the left a cooler and the right a warmer black.
ImagePrint also allows to select different rendering intents for monochrome images.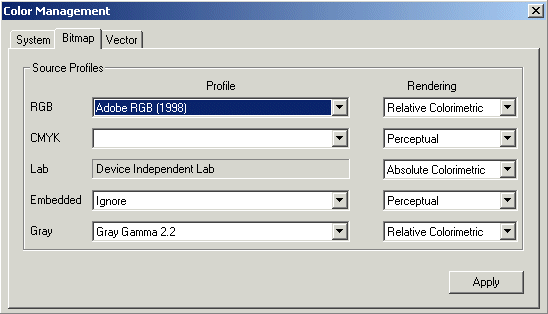 Gray Gamma 2.2 & Relative Colorimetric Rendering
Printing with "Relative Colorimetric"results in more saturated (dark black) prints. In a couple of day also Jim Collum will get his ImagePrint RIP and we both will work hard to get the best possible B&W from our Epson 2200 printers.
In my opinion ImagePrint brought us a great step closer.
Jim is also working on one of our next E-Booklets. Working title "B&W printing with Epson Ultrachrome Printers":
B&W theory
Color to B&W conversion in Photoshop
Printing on Epson Ultrachrome Printers
Paper selection
Using ImagePrint
Note: Be aware that the rendering of grayscale images is not controlled by the RGB working space setting. Instead you have to adjust the "Gray Working Space" to values that the screen matches the prints (for us Gamma 2.0 does it for now)
10/26/2002 ImagePrint for the 2200 is in
We received yesterday the Colorbyte ImagePrint RIP for the Epson 2200. After creating a custom profile for the Enhanced Matte paper we got some test prints in color. Looks very promising right now.
But the real winner was a B&W print of this photo here: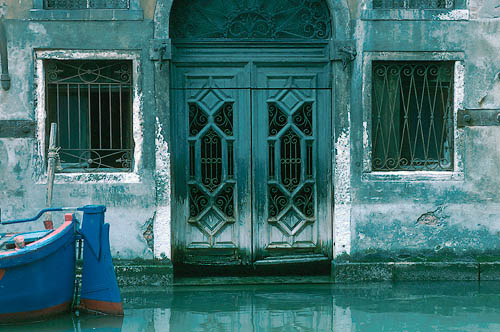 25 year old Venice photo (Kodachrome 25)
The B&W photo is actually a photo in RGB mode created with effects that are part of PhotoKit:
PhotoKit "Color to B&W" simulating a red filter
Some adjustment layer with a modest S-Curve
PhotoKit B&W toning "Cooling Tone #1" (opacity 76%)
Here is the result: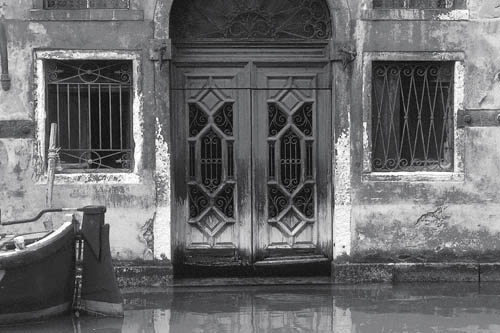 Converted B&W photo
Unfortunately we cannot show how well this RGB B&W photo printed with ImagePrint on the Epson 2200 using the matte black ink set. Indoors the the print tone looks just wonderful and outdoors there is only a very slight green cast.
All prints with ImagePrint are currently done using the "Relative Colorimetric" rendering intent.
10/18/2002 Printing Portfolios
We currently print portfolios with the 2200 (12x8" prints on 19x13" Enhanced Matte paper). The results amaze us over and over again.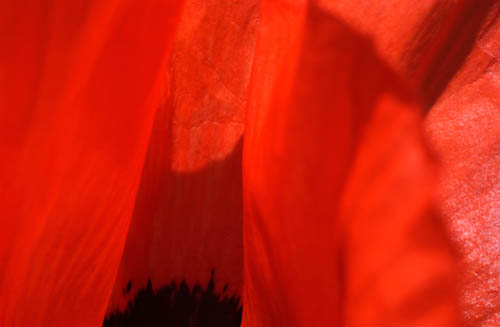 Inside a Giant red Poppy
We did not manage to get any reasonable print of this red poppy on the 7500 (even the result on the 2000P were better). But the 2200 (using the matte black ink) masters this photo with ease.
The Epson 7500 is (was) a great printer but the 2200 wins hands down.
10/13/2002 Epson 2200 Profiles
Today's entry comes from Jim Collum (he is a editorial team member). Jim received 2 days ago his own Epson 2200 and also owns an Epson 9500 printer. The main reason to get a 2200 is the lower metamerism of the 2200 compared to the 9500/7500 and 2000.
"The other thing that is not obvious, the 2200 comes with single profiles for some fine art papers (at least for windows). They are just 'hidden' on the Software installation disk that comes with the printer, look in: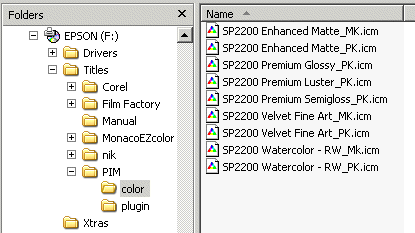 Titles\PIM\Color

The advantages of single paper profiles are:
These profiles allow the use of Photoshop's soft proofing feature (read Bruce Fraser's article here)
The use of these profiles is more transparent then just letting the driver pick the 'right' one from the Epson canned profiles.
Uwe also made some custom profiles for Luster (Photo Black) and Enhanced Matte (Matte Black) paper for me. The one Uwe provided had a contrast range much closer to the on-screen image. Specifically, the shadows were more open when using the custom profiles."
10/12/2002 Print Matching
We just got two Ott-Lite lamps to have a more well defined viewing environment. Read more here.
Having ink cartridges per single color gives a better feeling about the ink consumption as the colors are used in very different quantities. At no surprise the light magenta needed to be replaced first.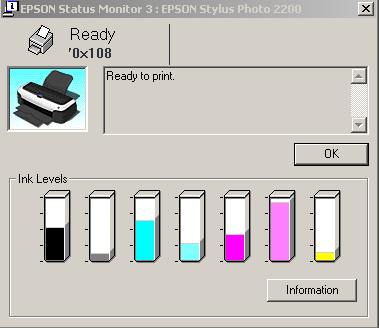 Ink levels after replacing the light magenta cartridge
10/11/2002 Matte Paper at 720DPI
Tried today 720DPI with the Epson drivers (Windows) and there is little difference for the Epson Enhanced Matte paper to 1440DPI (and we used even the high speed setting). Also the same profile can be used for 1440DPI and 720DPI.
Warning: This is not true if you use the ImagePrint RIP. Here you need different profiles for different DPI settings.
10/10/2002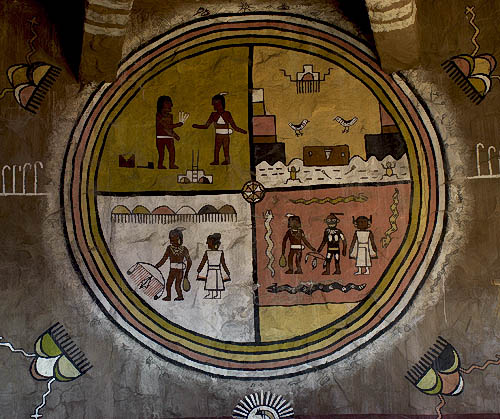 Grand Canyon Desert View Watchtower Pictograph
We just came back from the Grand Canyon and have many photos to print. Unfortunately we will need to wait until the ImagePrint RIP is released for the Ultrachrome matte black inks. In the meantime we print with the Epson drivers (using our own profiles). The prints of the pictographs come out well saturated on Epson Archival Matte (now Enhanced Matte) paper.
9/22/2002 Driver problems with Mac OS X 10.21
It seems that the Epson drivers don't work under Mac OS X 10.21. We can install the drivers but cannot actually print. We will follow up on this issue.
9/21/2002 Epson Velvet Fine Art Paper
The Epson 2200 came with a pack of Epson Velvet Fine Art Paper (Letter sized). We made some color and B&W prints on this paper (using the ImagePrint RIP). This is a very wonderful paper. With 260gr it is sturdy enough and still flexible to feed through the 2200 (you might need to adjust the thickness lever). The only downside right now seems that this paper is in very short supply.
At this time the ImagePrint RIP is not fully released and does not support the matte black ink right now. But even then the ImagePrint RIP gets great results and for B&W the ImagePrint is in a class by itself.
9/19/2002
We just got our Epson 2200 printer in. It shares the the same Ultrachrome inks with its bigger brothers the Epson 9600/7600 (Read Alain Briot's excellent diary).
Here is our roadmap for this diary:
We will only print on matte papers and that is why we installed the matte black ink (never installed the photo black ink)
We explore ColorByte's ImagePrint RIP for the Epson 2200. At the Seybold conference there was a consensus among well regarded experts that the ImagePrint gets the most quality out of the new Epson 2200/7600/9600 printers
We also plan to use the Epson 2200 for B&W printing. Also for B&W their are reports that ImagePrint gets excellent results.
Use only custom profiles from our own profiling service.
Here is a short hint how to setup the Epson drivers for the use of the matte black inks. The setup is hidden in the Utility/Printer and Options dialog.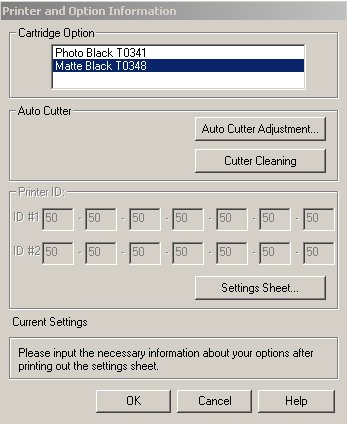 First initial test print with the Epson drivers look very nice.
Please stay patient as to know this printer will take some time.