Perspective
We approach video from a photographer's perspective. This means we use the camera as a Combo Cam (here mainly the GH1) for both stills and video. We want to keep the equipment minimal in terms of weight and size.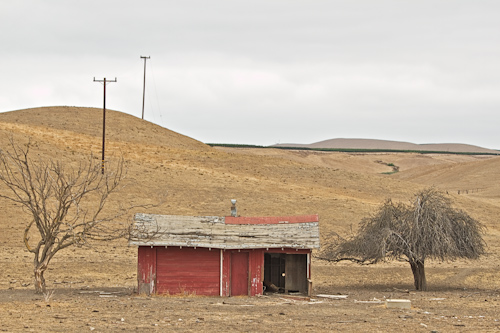 Lost Cabin (watch video) - Canon 7D pre-production
Note: We often shoot with the same Combo Cams stills and video. But because Bettina and I are two people one can concentrate on stills and the other on video. Works very well. We photograph together for over 35 years and know that we can cover video and stills at the same time. All the photos on this page are still photos and we link to a video that includes the scene.
Shooting
Manual control essential (shutter, f-stop, ISO). The Panasonic GH1, Canon 5D2 and 7D allow this.
Use a tripod. We shoot a lot freehand in still photography but video requires most often a very steady shooting position (let the objects/subjects move and not so much the camera)
You need a fluid head (still looking for the optimal in terms of smoothness, price, size and weight). You can shoot stills from a video head but no video from a ball head. We are still learning to get good pans and to know when we should not move the camera at all. If something moves in the frame the camera can stay still.
Use a leveling base (video heads work only in pan and tilt)
Get an ND filter to get shutter speeds down in bright light
Settle for 720p or 1808p. We use 1080p because we love the detail.
You need lenses with wider apertures (f/2.8 or wider) to shoot indoors. There are lots of adapters to use many different lenses in manual mode for the GH1
The GH1 is sometimes not smooth enough to follow focus with AF. This means manual focus is often the best choice.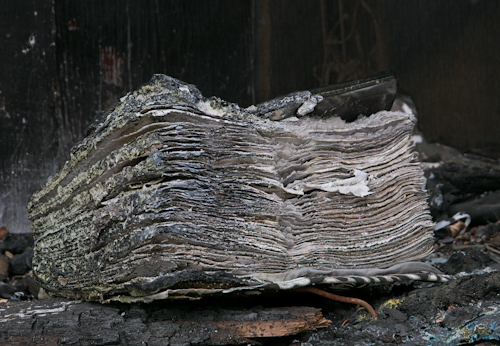 Lost Memories (watch the video) - Panasonic GH1
Story Telling
Movies tell stories
There are many ways to find your story.
We (Betina + Uwe) approach scene we love (e.g. Monterey, Point Lobos, Oak Hills) and find material be walking the places and then combining our impressions into a short story (documentary)
Different from stills also minor scenes can get integrated into a video. Also out of focus can look nicer in film than stills (e.g. blurred grass in the foreground).
You can find our beginner movies here: http://vimeo.com/6438725
As said we are photographers and have higher artistic ambitions with our photographs than with video. We learn video as we go. We know now enough to know that we have so much to learn. But it is already fun.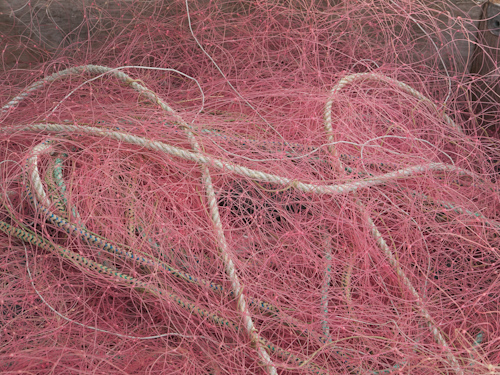 Monterey Fish Net (watch movie) - Panasonic G1/GH1
Computers
If you don't like computers video editing is likely not for you
We use Macs and find this an excellent choice for video
Video taxes even the fastest machine
We have a 2 year old Mac Pro 8GB and 4 cores. Still not fast enough in some cases of advanced editing. Disk speed can be crucial.
Your graphics card is important because some tools use the GPU for rendering. This means get the best you can afford.
Codecs
Learn about Codecs. Often the codec the camera uses is not the best for editing (e.g. GH1 AVCHD)
Preparing the footage from camera
We copy the AVCHD as is from the SDHC card to our machine
Transcode the AVCHD MTS files to a file format (codec) that is easier to edit (we use Neoscene for this)
Preview the converted clips in Quicktime
We already trim the clips we like to the rough content that we may use (in Quicktime Pro)
Editing your video (Mac only here)
iMovie is a very nice tool. But if you are into movie making for the long run it is too limiting
Adobe Premiere Pro can likely do all you need
Still we settled for Final Cut Studio (includes Final Cut 7). Daunting at first but we feel that the learning investment will pay off in the long run. Right now we are still an early beginner in FCP but we are at a level that it is fun to use.
Presentation
Show your work at Vimeo, YouTube of SmugMug
Data Organization
Here is a lot to learn and we plan to cover this later
Our first Videos
Conclusion
We keep you updated about our progress and lessons learned (gear, editing and more).