We started using ultra wide angle zooms in 2008. Here we described why we got to like these zooms. The Panasonic 7-14mm f/4 is clearly the smallest and lightest of these zooms. It is an expensive lens at over $1,000 list price.
As we wrote in our article it all started with the Olympus 7-14mm f/4 zoom. We love this lens. The Panasonic 7-14mm f/4 has the same range and same fixed aperture. Due to the design of m4/3 systems it can be tiny and very light. Recently we had a loaner lens from Panasonic for two weeks.
Size and Weight matters big time
With the GH1 or G1 we use this lens very differently than any other ultra WA before. Here is an example: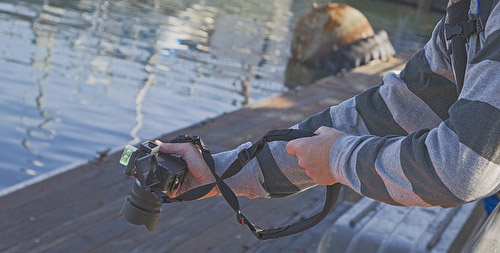 Holding GH1/G1 with 7-14 at arms length
This is hardly possible with other ultra WA lenses (due to the weight) and also we need a swivel LCD to control the composition. Here is the shot we got: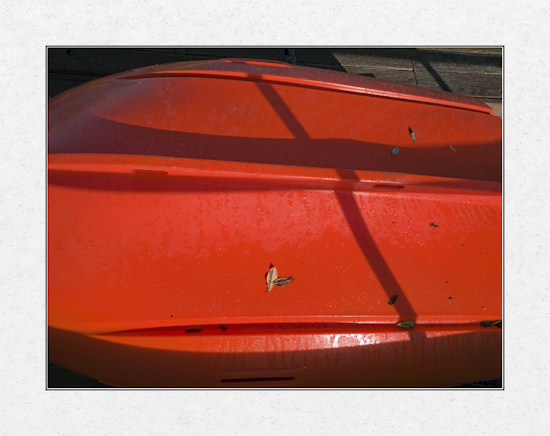 Red boat in Monterey
We are very flexible photographing with this lens:
Over the head
Below the waist
Holding to the side like in the above situation
Stabilizing the camera and lens on some fence or so. Much easier than with more heavy cameras and zooms.
We use the lens for either a not too much distorted wider views (minimizing distortions) or for more creative special perspectives.
There are two types of very different distortions:
Optical lens distortions like barrel or pincushion (gets corrected by the software)
Projection distortions due to the extreme wide angle. Objects in the frame are distorted in their proportions. This is not a lens defect and we sometimes explore it in our photos (see below).
Note: Many of the lens distortions and the CA are corrected in camera or by some raw converters (ACR, Silkypix and Capture One). We like this because it saves us time during post processing. In the end for use counts the final image.
All the following photos we taken handheld.
Normal wide view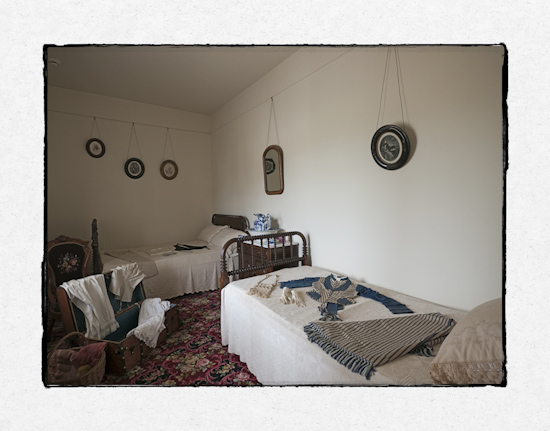 San Juan Bautista State Park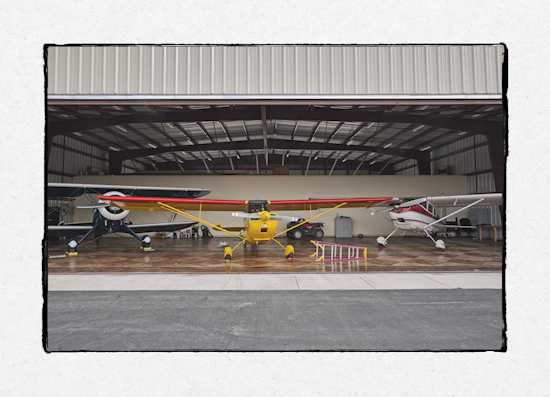 Historic Airplanes
Shooting for extreme WA distortions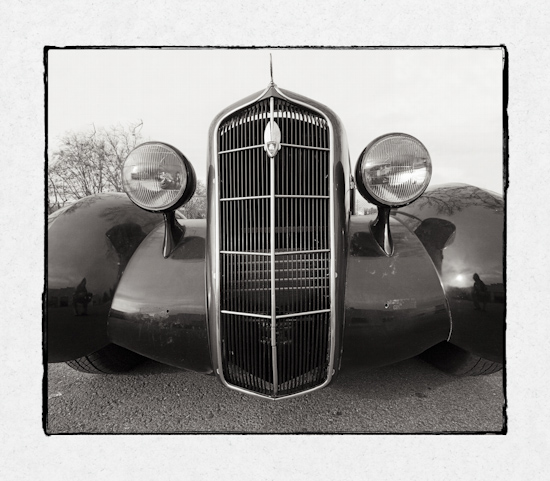 Vintage Car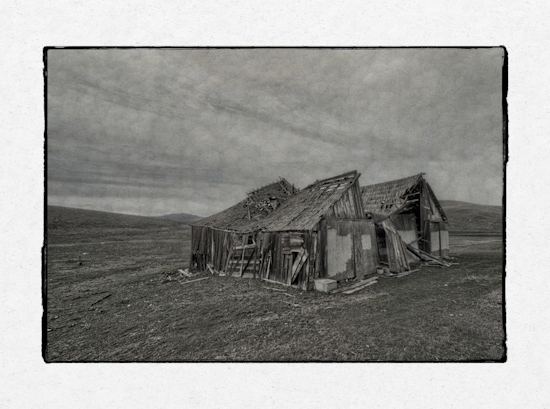 Barn Ruin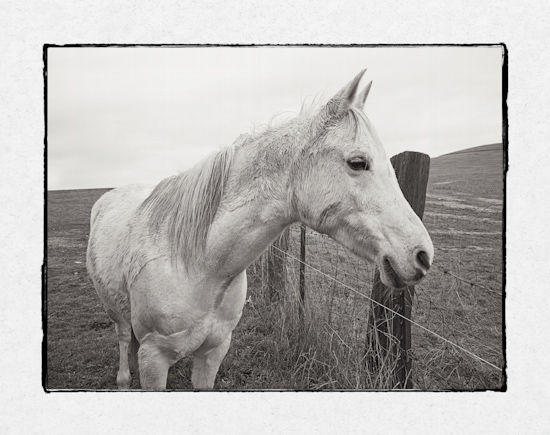 White Horse
We even filmed a short video with the 7-14mm (as you can see we had too much fun, our "Blair Witch Project" lite :-) ).
Image Quality?
We like the results quite a bit. To our eyes the images look very good for ultra WA lenses and the software corrections take care of most distortions and CA.
Conclusion
This is a great ultra WA lens to use. So much fun that we plan to buy the Panasonic 7-14mm f/4 in the near future. It will become our main ultra WA zoom. For us this is WA lens fun at it's best. It is an expensive lens but most competitor's ultra WA zooms are larger, heavier and even more expensive. Overall a very unique ultra WA zoom that shows the promise of the mirror less m4/3 design.