We recently previewed the new HDR Express from Unified Color and found the development promising. Now HDR Express got released and the product looks even stronger.
The ideas behind the latest product HDR Express are:
Simplify the HDR tone-mapping
Improve some algorithms
Perform all halo removal without any user interventions
Speed up the process
HDR Express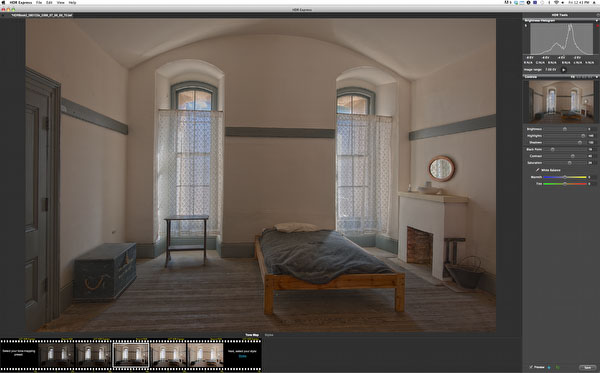 HDR Express shows only a few options. We mean "few" very positive here because it makes the tone-mapping process so much more simple and transparent.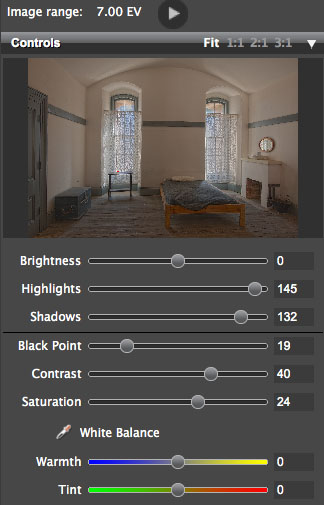 HDR Express Sliders
The first 3 options control the tone-mapping process:
Brightness: Controls what is otherwise called Exposure (and avoiding color shifts at the same time)
Highlights: Compresses the highlight range to avoid highlight clipping.
Shadows: Compresses the shadow range to open up the shadows.
Note: When you open a new image HDR Express will try to find automatically some settings to help with the image. We often find this to be a good start
The other 4 options allow to fine tune the tone-mapped result:
Black Point: Allows to improve the black definition.
Contrast: Tunes the local contrast. Higher values can create some nice "grunge" effect.
Saturation:Simple saturation tool.
White Balance: Nice to be able to control the warmth and tint
We tried HDR Express on quite a few images and are very impressed. The above image is a harder test case than you may expect. HDR Express performed very well (among the best we have seen) and this with a few slider moves.
Histogram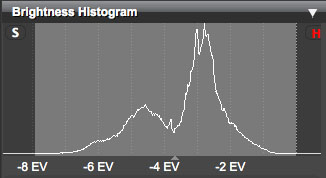 The histogram is very helpful as it can also show values that will be clipped in the highlights and shadows once the image is converted to 16-bit. The red "H" indicates that HDR Express will show clipped highlight areas in the preview as red. This way you can easily see where the highlights get clipped.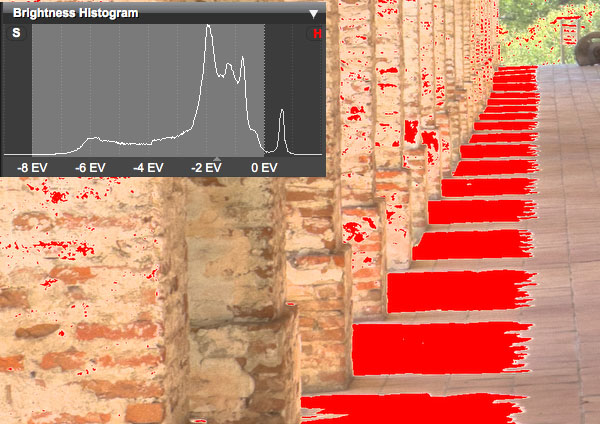 Histogram and Red Clipping Indicators if highlights are clipped
The histogram shows that the highlights are about +1 EV overxposed.
Styles / Presets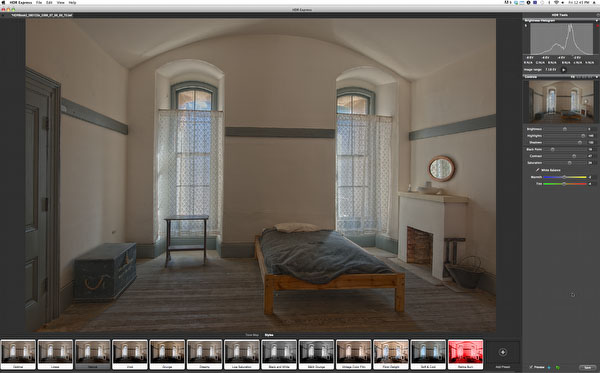 HDR Express comes with a set of styles/presets to get you started. The looks range from "natural" to "grunge".
Even more more important is that you can create your own Styles. Here you are able to select the settings that are part of your own style.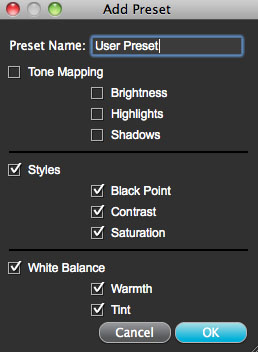 Lightroom Plugin
HDR Expose also features a Lightroom plugin that makes the workflow even more fluid.
Our wish list
Would be nice if we could open Radiance (.HDR) 32 bit images
We would like to have the selective saturation tool from HDR Expose and 32 Float

---
Conclusion
We are very impressed how HDR Express makes tone-mapping so simple and yet produces excellent results. Clearly one of our core HDR tools right now.