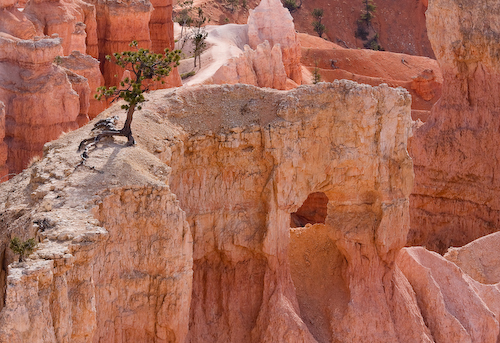 Bryce Canyon (photo B+U Steinmueller)
Announcing again an exciting, photographic-instruction oriented Bryce Cabyon, Utah workshop with professional photographers and instructors Alain Briot and Uwe Steinmueller, Guest instructor Tony Sweet, joined by art instructor Natalie Briot and photographic artist Bettina Steinmueller.
Additional notes about our Sponsors
Blurb
We plan to make a Blurb book for the summit and Blurb is sponsoring for each attendee a free coupon for an 40 page 8x10" softcover book. You can also use the coupon for your own private book project. You can find our Summit 2007 Zion book here.
Kolor
Kolor develops the highly regarded AutoPano Pro stitching software. Bryce is an(nearly the) ideal place to create panoramas. We also very likely have as a special guest the creator of the AutoMate 1.0 Pano Robot. He plans to bring some units for you to use at the summit. We show how to stitch these panos using AutoPano Pro.
Note: All sponsor offers could change without notice.
For detailed information and registration please visit the