3/23/2010 Using SmugMug now for one year
We use now SmugMug for one year and are very happy with it.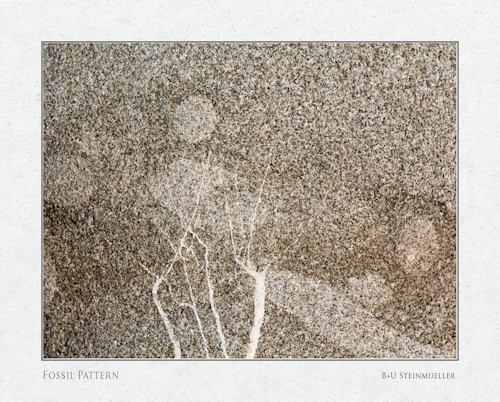 What is new?
Recently SmugMug added a great new feature. You can share images from one gallery with other galleries (the other galleries reference the images). This is a major feature for us. We wree just ready to write the request when they added it.
There is a third party iPhone or iPod Touch application that allows you to sync your SmugMug galleries with your iPhone or Touch: Smug Wallet. This makes much more sense to us than using iPhoto because all our galleries are on SmugMug anyway.
In 2010 we started also new galleries (so you can follow our work):
Comments are always welcome.
---
4/17/2009 Updated and new Galleries
One of our ongoing main projects is the San Francisco Port. We have now galleries in color and B&W at SmugMug (click on the images to open the galleries).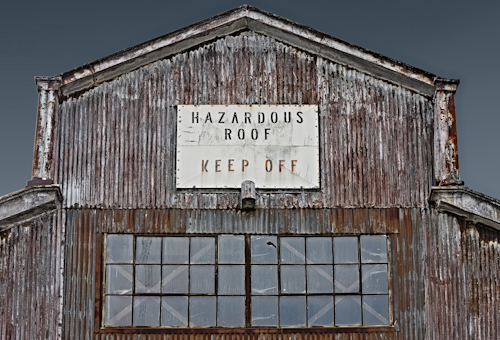 SF Port in Color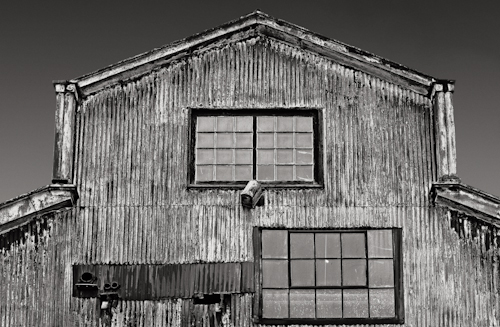 SF Port in B&W
---
Every photographer who wants to show his pictures needs web presence these days. If you followed Outback Photo over the years you have seen that we made many attempts to find the right platform.
Best we start with some criteria for our web galleries:
Elegant (the photos have to be presented as good as possible)
No clutter (no ads or disturbing elements)
Simple to use
Easy upload
Privacy controls
Customizable
Structured (categories and even better sub-categories, more gets confusing)
Ability to arrange the order of the photos
Marketing (we think nobody really helps here)
No limits for bandwidth and number of images
PayPal integration
Cost
Here are some approaches we tried ourselves:
Lightroom web galleries
PHP gallery software
Flickr
Flickr is amazing but nobody would call the presentation elegant. We are on Flickr to communicate our photos but this is a world of its own. Flickr's strength is it's size: you can find everything. But the size is also the problem as you easily get lost in this huge market. Flickr Pro is just $24.95 per year.
PHP gallery software can work very well if you have the time and patience to customize the software and it even allows you to do what you want. We did not have that much luck with this approach. We rather work on photos than create new PHP code. The software is most often free but you have to value also the time you spend creating your perfect look. You are also alone to take care of backup and uptime management.
Lightroom web galleries are very powerful too. But in most cases there is no real web interface to manage your galleries. Arranging photo in the right order can be an issue too.
SmugMug
We actually planned to look into SmugMug for a while. After spending some time using SmugMug we really like what we get.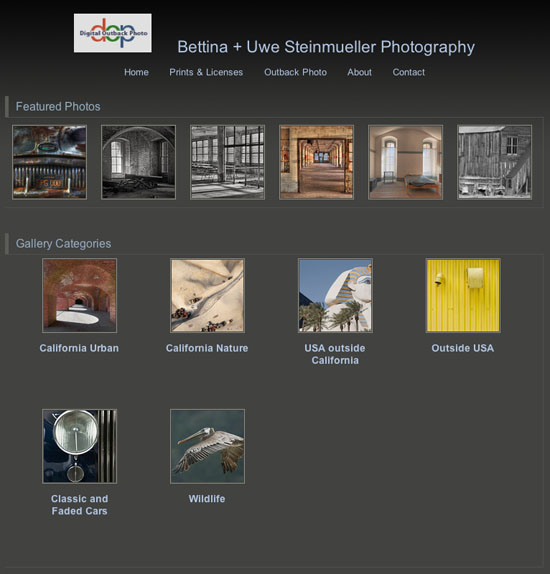 Our SmugMug home page (click on the picture to get the live home page)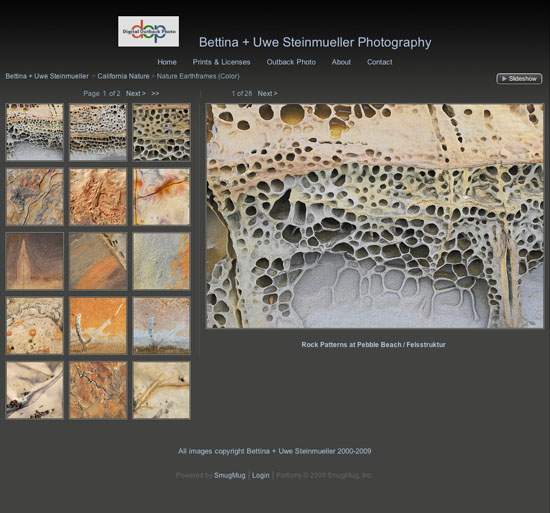 Sample gallery page (click on the picture to get the live gallery page)
Best we revisit the criteria and check how well SmugMug scores:
Elegant: We are very pleased and with some effort we may even be able to do better.
No clutter: All we want
Simple to use: Full web interface that can be learned fast and then easy to use
Easy upload: We use a Lightroom plugin. Works great.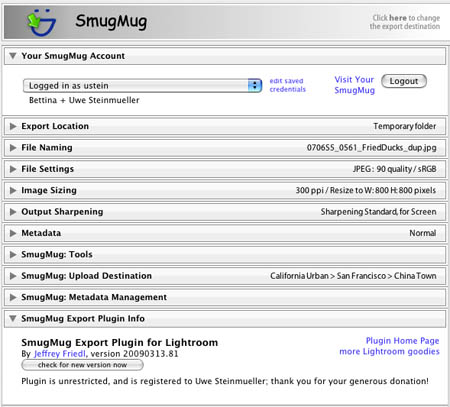 Lightroom Plugin (donation ware)
Privacy controls: All we need
Customizable: Here is the key strength of SmugMug. All is designed with customization in mind. Customization requires some skills but the there is lot of useful help on the SmugMug web site (great tutorials)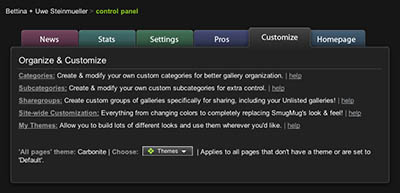 Very powerful customization
Structured: categories and sub-categories. Works very well.
Ability to arrange the the order of the photos: Very easy and powerful
Marketing: This is still our own obligation and hard as you all know
No limits for bandwidth and number of images: No limits
PayPal integration: Something we would like to see. If you use their supported print services all is well supported though.
Cost: Compare the three membership levels. If you don't plan to use the SmugMug commerce service the "Power" level at $59.95 maybe all you need. If you order through the link below you can even save 20% for the first year. This is not expensive if you value your own time spent on maintaining your home grown web galleries. Think that you have people at SmugMug working for you and make the whole system work.
We are personally quite excited about our SmugMug galleries. Looks like our long search for the right online gallery solution if finally over. We plan to keep you posted on new developments at SmugMug and our own work. Best you get a 14 day free trial and check it out yourself.
Highly Recommended
We have currently two SmugMug galleries:
| | |
| --- | --- |
| | |
| | Want an elegant and easy way to present your photos. SmugMug offers a very compelling solution. Get 20% off for the first year by entering the coupon code DOP. |
| | |
| | |