Selective sharpness is a creative tool and it use is as old as photography. There are mainly two ways:
Use DOF of your lenses
Use creative blur in post processing
Photoshop provides many ways to solve the problem. Unfortunately they are often not that easy to find and use. OnOne (the plugin company that also sells Genuine Fractals) releases a new plugin called: FocalPoint 1.0.
We sometimes look for such a tool in our work but portrait photographers will need it even more often.
We show how FocalPoint works with a sample.
FocalPoint at Work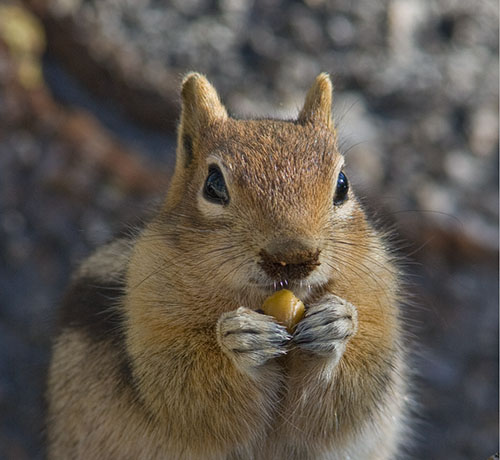 Nice squirrel and busy background
The above image is a classic situation. The main subject is nice but the background too busy. With static objects you have a chance to work on the background rendering while photographing here we needed to focus on the squirrel. This means the background needs some fixing later.
FocalPoint UI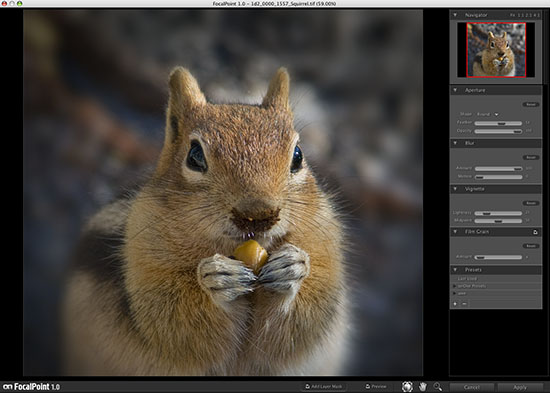 Modern UI (can be full screen)
FocalPoint has a nice modern user interface and can show the image full screen. FocalPoint has two ways to blur:
Round: Uses oval shapes and is used in this example
Planar: Very sophisticated method because it even allows the tilting of the focal plane
The round area can be manipulated directly on the image: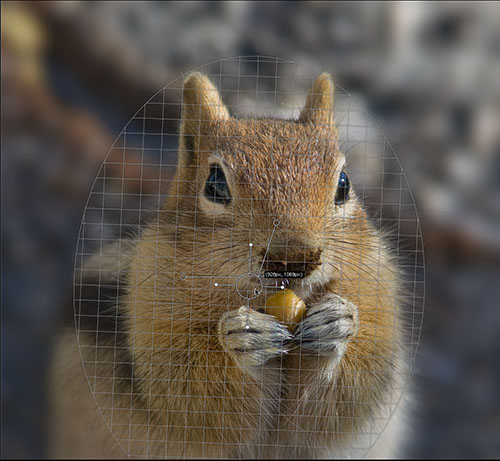 In focus area
You can control:
Feathering
Strength
Motion Blur
Vignetting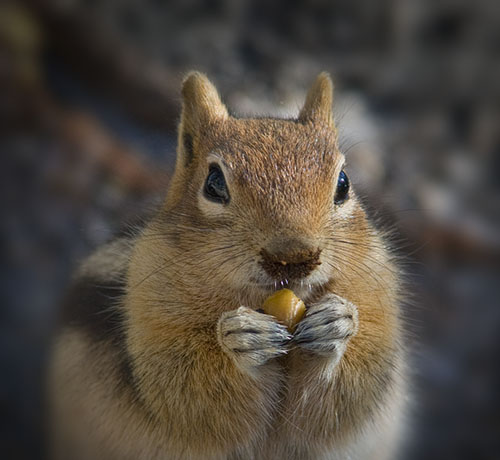 Improved image
The image got quite a bit improved after using FocalPoint. We then used some more Gaussian Blur on the background (using masks).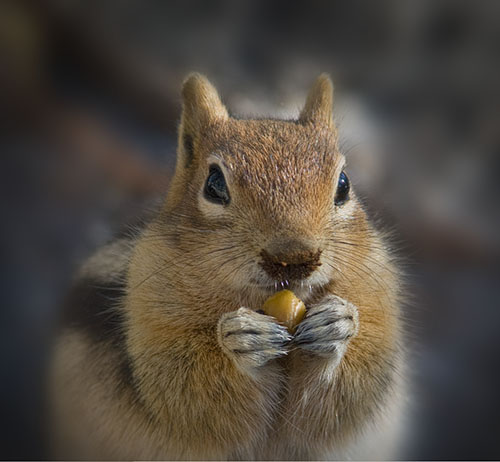 Final Results
In the past we worked on this image using Gaussian Blur alone and the result was not as pleasing.
Conclusion
FocalPoint 1.0 is an excellent plugin. Sometimes though we would like to use an even stronger blur.
Best you get a demo and find out how it fits into you workflow.
Find more about FocalPoint here (best watch the videos).