Global contrast and saturation are two very critical aspects of all images. A classic method to improve contrast is the S-Curve in Photoshop. Unfortunately more contrast also boosts saturation. Sometimes this is not what you want. Changing the saturation with Hue/Saturation in CS3 can also have the effect changing the luminosity of the tones.
Colormancer
Colormancer implements algorithms that avoid these side effects.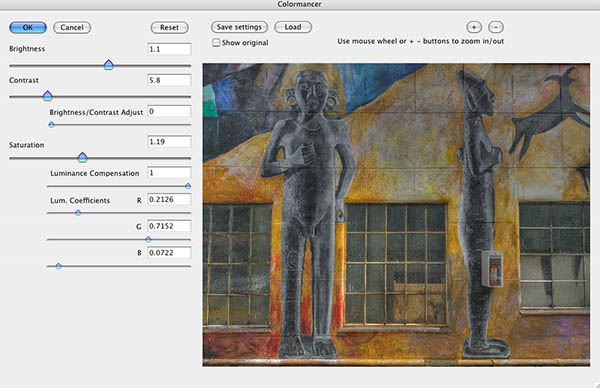 Colormancer dialog
We find that Colormancer can deal with brightness, contrast and saturation very well. Here is an example: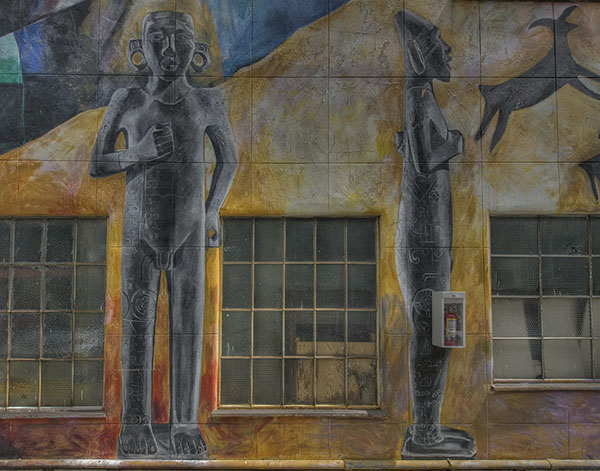 Before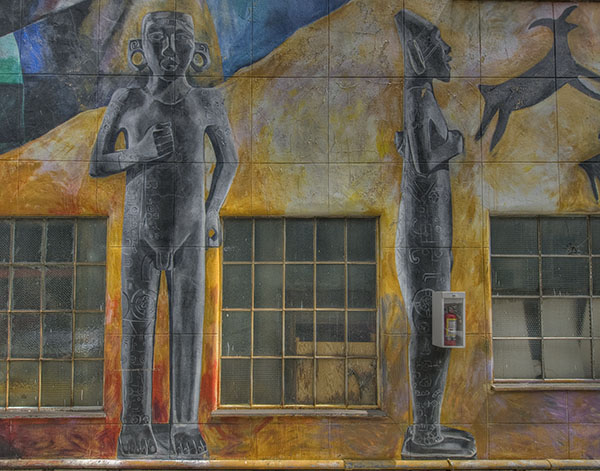 After
Best you download a demo (produces water marked results) and read the manual. At first we thought "so what" but now Colormancer is an integral part of out toolset and workflow. The results just look good to our eyes. We like to produce rich and dark saturated colors. Colormancer fits the bill very well.
Although Colormancer is a valuable tool on its own it comes with a free companion tool that likely makes getting Colormancer a no brainer.
Selective Color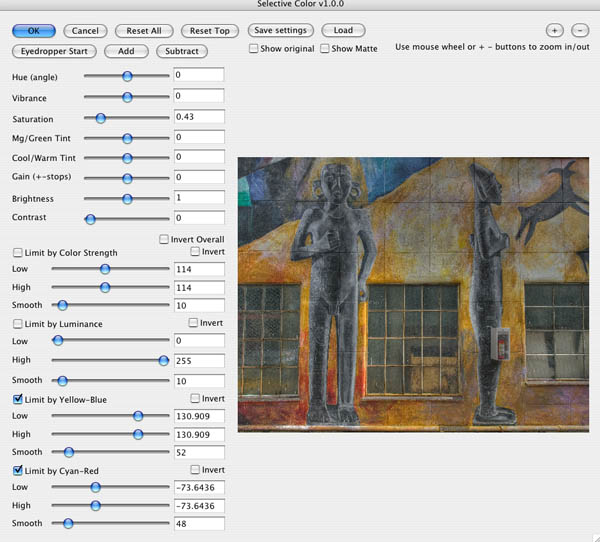 Selective Color
We often want to reduce the blue shadow cast from images and Selective Color does the job very well. At first it seems a bit complex (and it is in some way, here is the manual). Using Selective Color is not difficult. In this example we did the following:
clicked on "Eyedropper Start"
clicked on a blue area
disabled "Limit by Color Strength"
increased the Smooth (feather) settings for "Limit by Yellow-Blue" and "Limit by Cyan-Red"
reduced Saturation
To visualize the areas that are effected you can enable "Show Matte":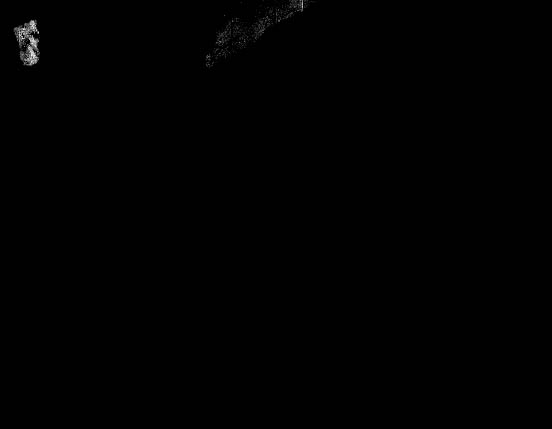 Used Matte
Note: Uncheck "Show Matte" before you confirm because otherwise you get the matte as the result. This is by no means a bug because it allows you to use Selective Color for generating Masks.
What is the difference to selective use of Photoshop Hue/Saturation?
Hue/Sat only allow to use hue ranges and not to limit for luminosity and Color Strength
Hue Sat does not show the selection
Selective Color uses the saturation and contrast algorithms of Colormancer
Selective color allows more tuning options in the same dialog
Like all Photoshop plugins Selective Color and Colormancer cannot be used as adjustment layers. But you can use both filters as Smart Filters in CS3.
Conclusion
Colormancer and Selective Color are nice plugins and well worth the extra money. Get the demo and check yourself.