9/23/2008 Photoshop CS4 announced
This is a short preview of the Photoshop CS4 new features. We concentrate on the changes we find most relevant for our work.
User Interface Changes
Applications Frame
In CS3 the images were most of the time free floating on the background. We never really liked it. The new tabbed Application Frame (default but optional) allows a cleaner organization of your open documents and hides the OS desktop: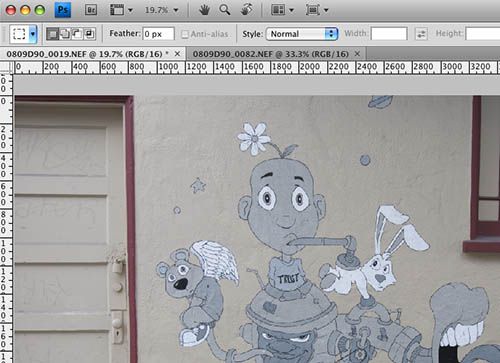 Panel Docking
All tool panels can now be better grouped by docking different panels.
Flash Panels
CS4 allows developers to create new panels (Flash Panels) that look and behave like native CS4 panels. You find these panels here: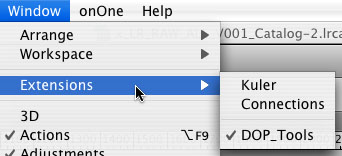 CS4 comes with two sample Flash Panels. Here is a screen shot of the Kuler extension panel: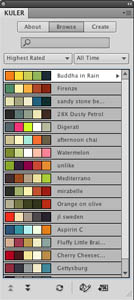 Note: The DOP_Tools(shown in the menu) is our own experimental extension panel. Not sure it will ever really see the light of the day :-).
Bridge
Bridge is very much improved under CS4. But most of the time we work from Lightroom 2.0 and use Bridge mainly as second browser: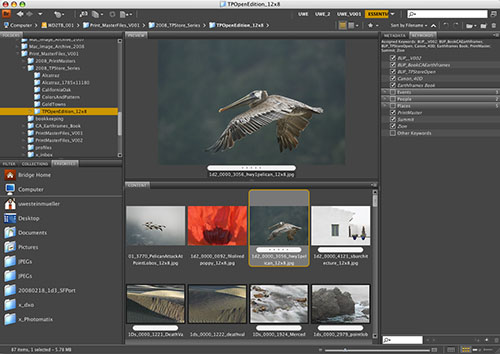 Bridge CS4
Camera Raw 5.0
Camera Raw 5.0 now features all editing tools of Lightroom 2.0. We do nearly all our editing in Lightroom 2.0. Still Camera Raw 5.0 is an important interface for all RAW files in Photoshop CS4: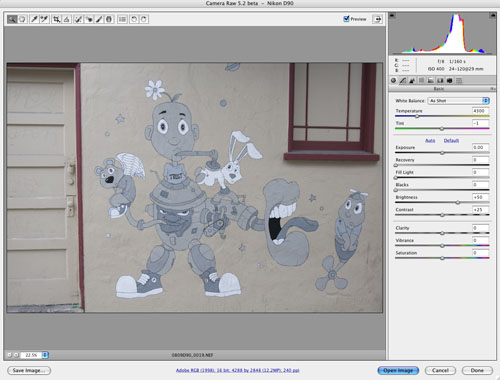 ACR 5.0
Non-modal Adjustments
Non-modal
Non modal editing with Adjustment Layers is a big improvement. What does "non-modal" mean? In CS3 you had to open the Adjustment Layer panel, edit and then close it. This is not a process that flows well. Now you select the Adjustment Layer and the control is automatically shown in the new Adjustments panel. Switch to a different Adjustment layer and that control is shown. Going back from non-modal to modal feels really bad as it slows your workflow down.


Layers and Adjustments panels (docked)


Adjustments Panel with Curves tool
Masks
Also the Layer Masks have very powerful new features (shown on the new Masks panel):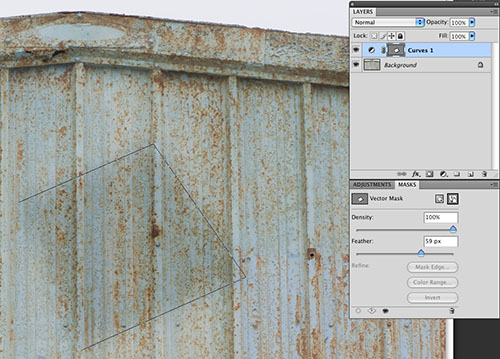 Mask Feather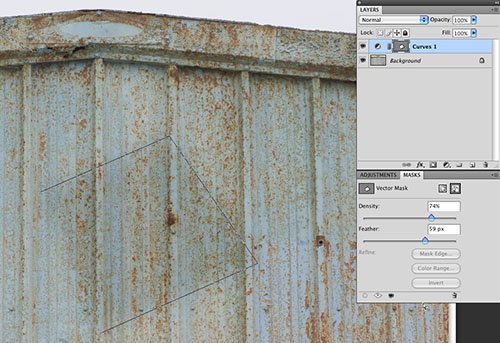 Mask Density
You can change the feather and density of a mask. What is the benefit of this? These changes are non destructive and can be fine tuned later. In the past you had to redo the mask if you wanted to change the feathering.
TAT (Target Adjustments Tools) Icon

New Tools
Vibrance
CS4 now also features a Vibrance tool like ACR and Lightroom. Vibrance is a more intelligent saturation tool and has proven to be very useful in Lightroom/ACR.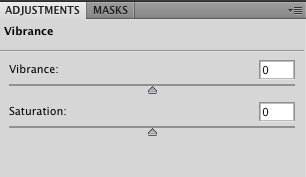 CAS Content-Aware Scaling
This is a fun and interesting tool. Instead of scaling an image evenly this tool tries to scale the image depending on the content. Best you try it yourself. We did just played with a few samples.
Improved Tools
Dodge/Burn
The old tools Dodge and Burn use now improved algorithms.
Color Range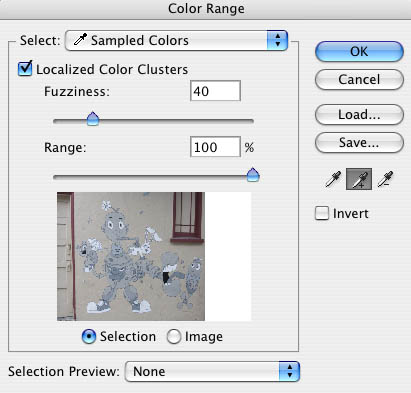 Color Range has a new functionality: Localized Color Clusters. This allows to create way more precise color selections.
Clone and Healing Brush
The new Clone and Healing Brushes allow to show an overlay at the target location. This means you can much better align the source with the target location.
Align Layers
CS3 did a great job in aligning layers (e.g. for HDR) and CS4 has even improved on it.
Notes
The Notes tool is also improved to be more flexible.
Misc
GPU based tools
Some nice tools (e.g. Rotate Canvas) only work if your computer has a supported GPU. Unfortunately our main machine does not have one. You can easily find out whether your computer is supported in the Preferences->Performance panel: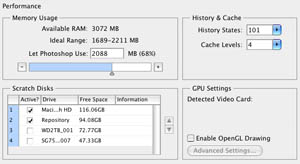 3D
There are a lot of improvements for 3D. We don't use them in our photographic work.
Conclusion
Our highlights are:
Non modal Adjustments
Feathered masks
Color Range
Application Frame