"Print It Yourself" Photo 2006-01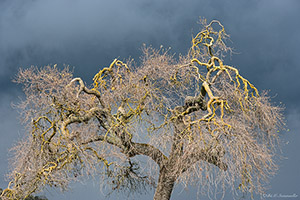 California Oak
(B&U Steinmueller, www.california-earthframes.com)


What is a "Print It Yourself" Print?
These days many of our readers have the same printers that we use to print portfolio prints. The direct printing process is not that complicated if you know the basics about today's inkjet printers (if not read our new book "The Art Digital Fine Art printing".
A traditional portfolio print works this way:
We take the picture (this is the essential artistic part)
We prepare the image for final printing (this is the hardest part and also part of the artistic expression)
We print the photo on our printer
Sign the print
Matte the print or just send the print in a tube
Ship the physical print
"Print It Yourself" printing works like this:
We take the picture (this is the essential artistic part)
We prepare the image for final printing (this is the hardest part and also part of the artistic expression)
We send you an electronic image (Highest Quality JPEG)
We grant you a license to print the image for personal use
You print the photo on you printer
You can matte the print or not
Both ways have their advantages:
Traditional:
Print is signed
You don't need to bother with printing
"Print It Yourself":
You save good money
You have the pleasure of printing
You can select the paper of choice
You can inspect the photo at high magnifications on your own monitor
We get you a watermarked ready to print photo for your inspection (try before you buy)
You help to sponsor Digital Outback Photo
Please read carefully the licensing document. At a first glance it may look restrictive. But the basic idea is that you get in the end the same rights as if we would send you a ready print. This is more like buying furniture and you do the assembly. All the restrictions are related to the fact that you receive the photo in electronic form. We hope you understand.
PIY Print 2006-01: Oak in Storm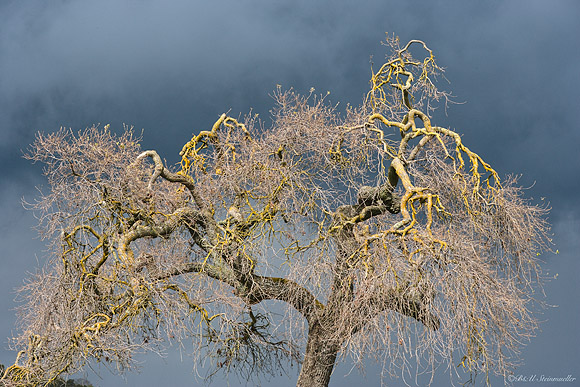 Oak in Storm
Download the full sized photo (15" wide with watermark)
About the photo
This is from our new portfolio "California Oak". This day we did only take picture for about 7 minutes. But we had amazing light during these 7 minutes. We would be happy to have once per month such great light.
Camera: Canon 1Ds Mk. II
Processing: RAW Developer, Photoshop and EasyS Plus Sharpening Toolkit.
Here is what we deliver to you:
Highest Quality JPEG with a ready to print image 15x10" @240PPI (please read the licensing terms)
We offer a unique option "Try before you buy": Download the full image (a 8MB ZIP file, watermarked)
How to print?
Our reference print was done on the Epson R2400 with Photo Black inks and Epson Premium Semi Glossy paper: 13x19".
Read here about the basic settings in Photoshop CS2 and the printer driver.
Printing with other papers works about the same. Here you find a list of papers we can recommend.
Print in B&W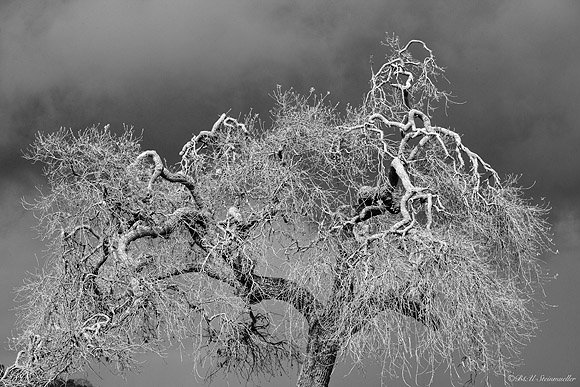 B&W version
You can also print in B&W. Try the following conversion:
Channelmixer gray: Red 40, Green 60, Blue 0
Levels: 22, 1,17, 251
Light S-Curve: 16:13, 198:203
For printing check out our proposed settings.
Pricing
License for one print (test prints are not counted, see licensing): $69.95 (special offer till 4/30/2006 at only $49.95)
Additional license: $29.95
As final print (not matted): $150 (includes shipping and tax)
PIY2006-01
Main License:special pricing right now $49.95 (expires 4/30/2006)
PIY2006-01Lic
Additional License: $29.95
PIY2006-01Print
Printed like our reference print on Epson Premium Semigloss paper for $150 (including shipping and tax)
Payment by Fax and Credit Card Option

Sorry, right now only US funded Credit Cards
You can now order any e-book by sending us a fax order including your credit card information. A handling fee of $3 applies as this is complete manual process (you save time and money if you order via PayPal). We added this option only to satisfy our customers that cannot or do not want use PayPal.
Download Order Form from here and fax it to us.
Payment by Check Option
You can order the e-print by using an US $ check (for an US or Canadian Bank). A handling fee of $2 applies.
Send check to:
Uwe Steinmueller
P.O. Box 24724
San Jose, CA 95154-4724
Please do not forget to attach the following information:
Would be also good to send us an email that your order is in the mail: uwe@outbackphoto.com
Delivery on CD (US and Canada only)
We are aware that some customers don't have the bandwidth to easily download 8MB. That is why we add now the option to order the e-book on CD. This is not a fancy CD as we make just copies that you can avoid the download.
Buy here for $54.95 (includes shipping, CD and handling) using PayPal
Note: After your payment you receive download instructions by email. Please ensure that the email address for PayPal is correct. If you do not receive the confirmation email send an email to us.
Note: Don't forget to enter in Paypal your proper mailing address!