Our clients asked us to be their mentors on a 4 day trip to Moab (mainly Arches National Park). Here is a brief outline of our experience and some of our photos. We may add later also some student portfolios.
Our clients also used 2 Canon 1Ds, Gitzo carbon tripods (1325) and a good set of lenses (including the 400mm DO). On location Bettina and I discussed with our client mainly composition and things like white balance/exposure.
Day 1
Early up in San Jose to catch the 6:20am flight to Denver. Check-in of our two backpacks with a minimal but yet sufficient camera/lens set was no problem. Tripods without the heads were checked in (protected by bubble wrap).
10am: Clients pick us up at Denver airport with a nice Yukon XL.
5pm: Arrival in Moab and immediately into the Arches National Park
7-9pm: Photographing at the Windows section, weather with to much overcast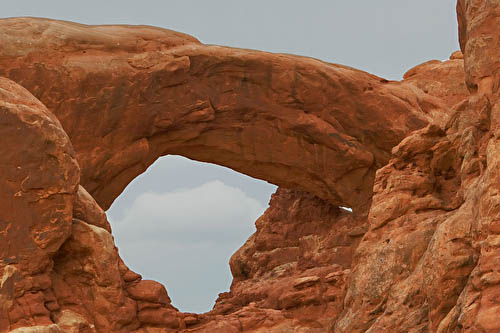 South Window
Day 2
4:45am: Drive to the tower section (Courthouse Tower) of the park. Still dark on the arrival.
5:25: on location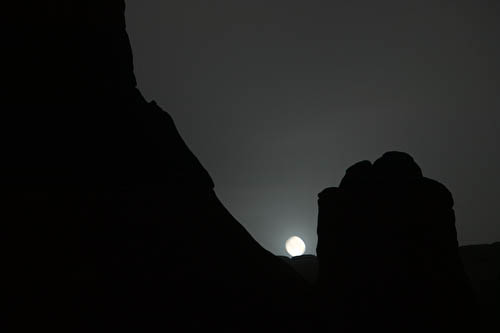 Color Photo(!)
6am: photographing before sunrise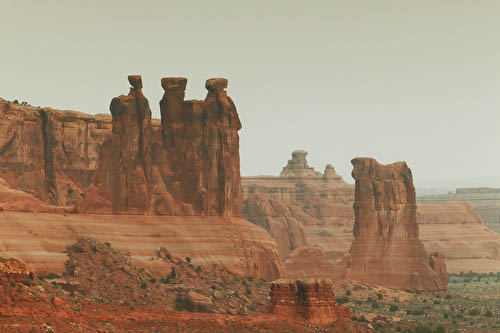 Before Sunset
6:40: sunrise, only some more shots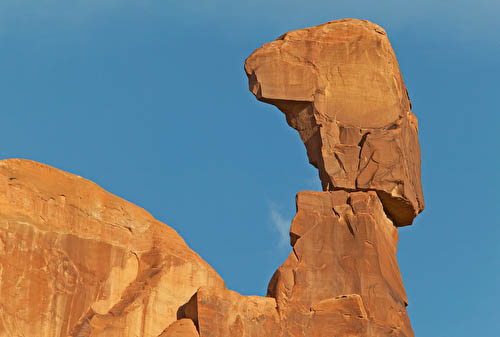 in morning glow
7:45am: brief visit at the Horse Shoe State park. Strong overcast
10am: Nap
3pm: Checking locations because of strong rain: Fiery Furnace, Devil's Garden, Delicate Arch
5pm: Clients want to make a hike through the Fiery Furnace (permit required). We want to use the time for some photographs. This was the best decision ever: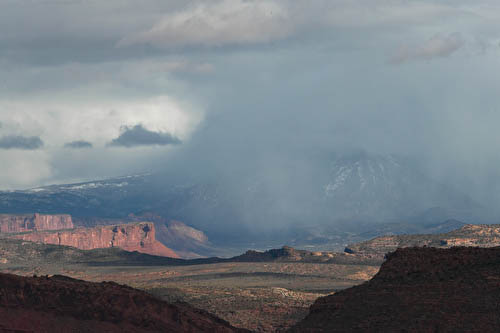 Storm over Arches (from Fiery Furnace)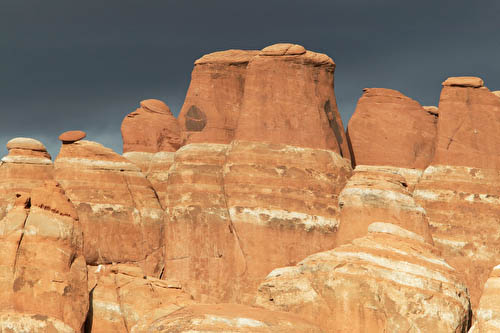 Sunlight on Fiery Furnace and storm clouds in the background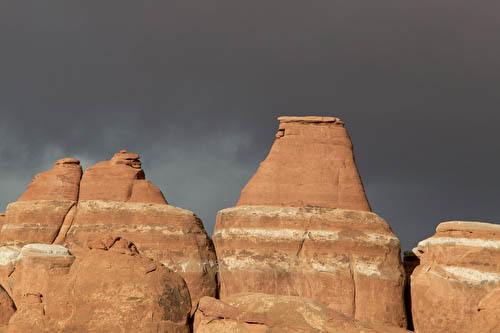 Fiery Furnace
The photos we took during a period of about 20 minutes were worth the trip alone.
7-9pm: Sunset shots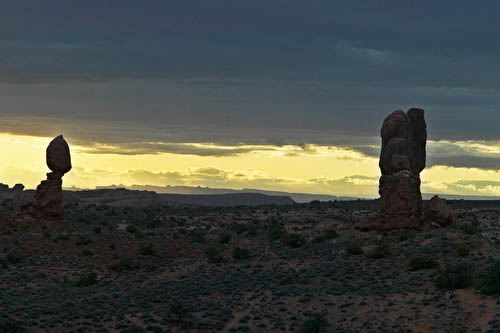 Balanced Rock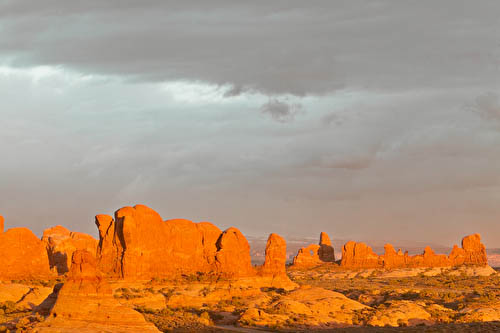 Sunset Glow (saturation decreased!)
Day 3
5:15am: Into the park to photograph the Delicate Arch in morning light.
6am: Dropping the 1Ds + 70-200mm f/2.8 IS (read our 1Ds diary). 1Ds is working, the lens is not.
6:20: on location, we were limited to our 24-70mm lens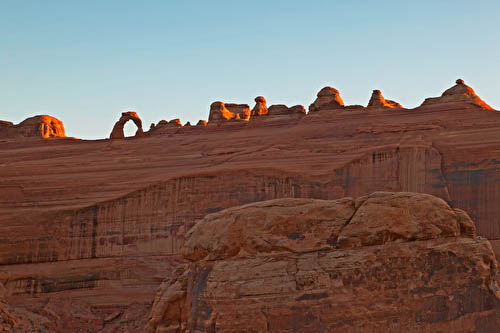 Delicate Arch
9:15am: back to Moab
10am: Ran into Tom Till's gallery. Great work.
11am: Nap after the breakfast
1pm: Short intro into the digital workflow using Capture One DSLR and Photoshop
2:pm: Back into the park
2:30pm: Hike into the Fiery Furnace (hard to describe but wonderful experience)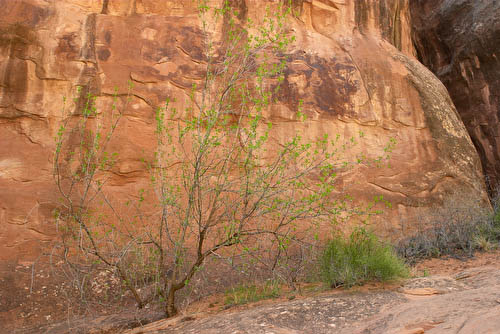 Spring in Fiery Furnace
7-9:30pm: Sunset was spoiled by a cloud layer. Clients photographed the full moon, but we did not have the best position.
Day 4
7:30-9am: Breakfast and second workflow tutorial (both clients were with me at a one-to-one seminar in December and own our booklets).
9am-4pm: Trip back to Denver airport
6pm: Tornado warning in the airport
10pm: back in time at home in San Jose
Conclusion
We believe that all parties had some great four days. Key to the success was the great hospitality of our clients that gave the trip a real family feeling. The Arches National Park was an exceptional experience. The post-processing of the photos also took many hours but some of the first 20" wide print look really good and will be part of our next show in May (Gallery House).