Like in 2003 we drove down to Phoenix to host the Summit 2004 (about 780 miles one direction). This means we take our time an use the opportunity to capture some nice images. Here is a small selection of what we got this time: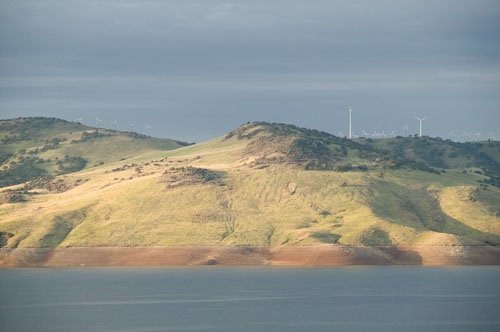 Windmills at HWy 152 (Canon 1Ds)
This spot was 70 miles away from our home. The stormy clouds and warm morning light got us a photo we wanted for a long time.
The first night we stopped in Yucca Valley near Joshua Tree National Park. We just love the Joshua tree forests.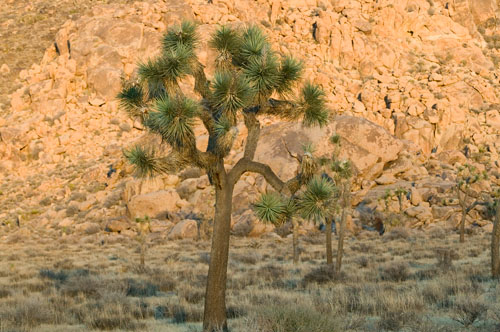 Joshua Tree (Canon 1Ds)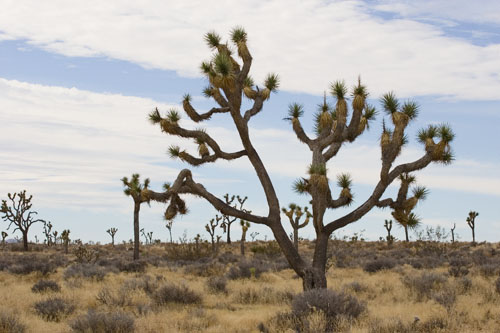 Joshua Tree Forest (Canon 1D Mk. II)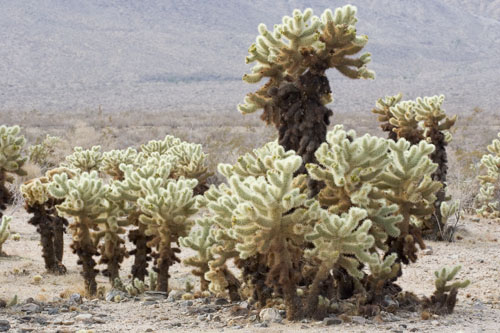 Cactus Garden (Canon 1D Mk. II)
Especially the Cactus Garden was much fun to photograph.
Even on our way to Phoenix via I10 we had just one more photo opportunity: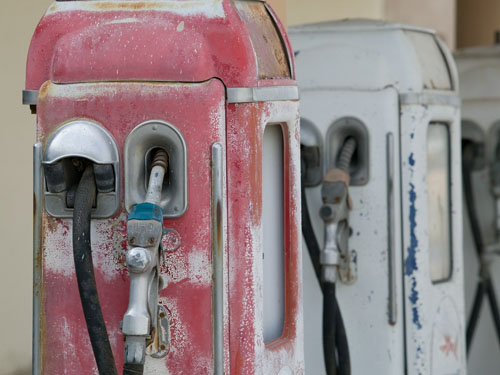 Old Gas Pumps (Canon 1Ds)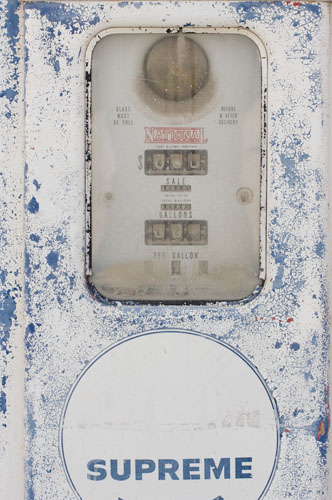 Old Gas Pump (Canon 1D Mk. II)
After our 3 day summit we spent 2 days in Sedona. Looks that we had good fall colors (maybe just over the peak). This time we also had a loaner 1Ds Mk II with us. to use and we are very pleased with the results.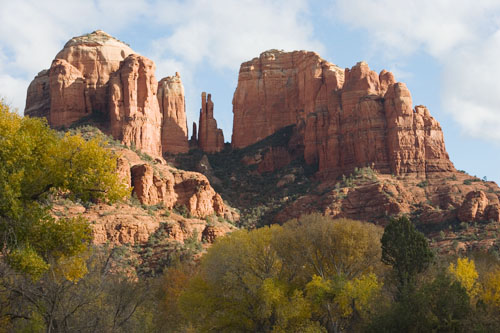 Sedona Cathedral Rocks (Canon 1Ds Mk. II)
One of the highlights in Sedona is the Oak Creek and we could photograph there for days. Also a good test for the 1Ds Mk. II because foliage challenges any camera resolution.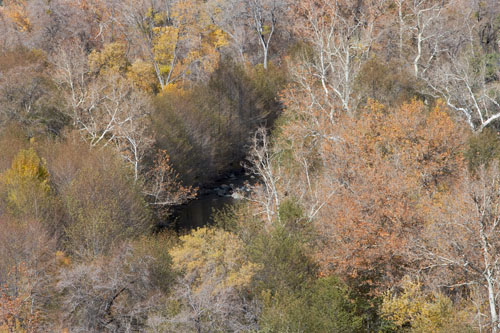 Oak Creek Canyon (Canon 1Ds Mk. II)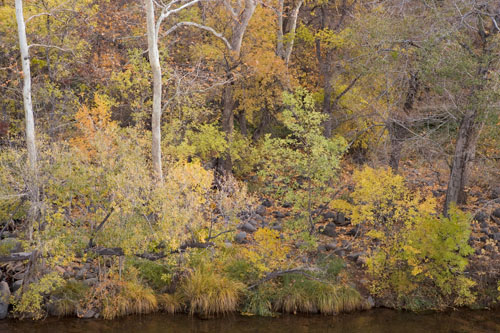 Oak Creek Canyon (Canon 1Ds Mk. II at ISO 400)
Then we hit back (760 miles in one day) and finally took a few last photos near home: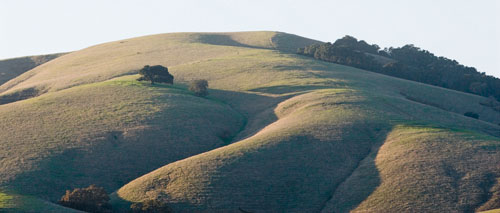 Hills at Hwy 152
Not only the Summit was well worth the trip but we also got some keeper portfolio class images.