Photographers who want to sell images spend quite a bit of time working on presentation portfolios.
The classic binders (e.g. Itoya or Prat) are very flexible but the plastic sleeves are in the way to show the full beauty of a print. The Moab Chinle Digital Book is a nice solution but requires special sized Moab paper.
The Unibind Photo Book Creator is a different solution that allows a permanent binding of smaller photo books and portfolios (10-30 images, depends on the paper thickness).
How does the binding work? "Steel U Channel layered with thin resin. Resin liquify with heat then absorbs into the pores of the paper when the resin cools it becomes part of the paper giving the bind a strong bond"
The process to bind a portfolio is fast and pretty easy:
1. Align a pile of prints as precise as possible
2. Insert the pictures into your Unibind cover (quite a selection of sizes, colors, openings and thickness. Best you visit the Unibind web site for more information).
3. Plug in the Unibind Photo Book Creator (has no switch)
4. Place binder as shown here: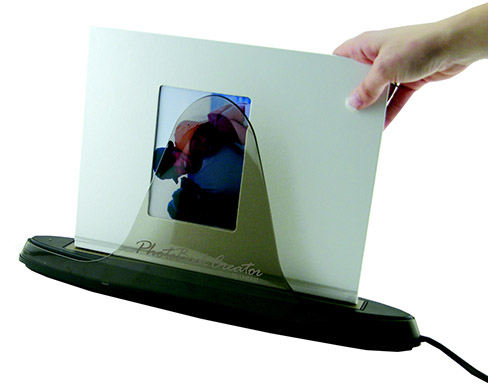 Photo Book Creator
5. The weight of the binder starts the process (light gets red)
6. After about 90 seconds light turns green
7. Leave it at least 60 more seconds in the machine
8. Remove carefully and let the binder cool off
9. Done
Here is a sample binder we created (used the single binder that comes with the machine: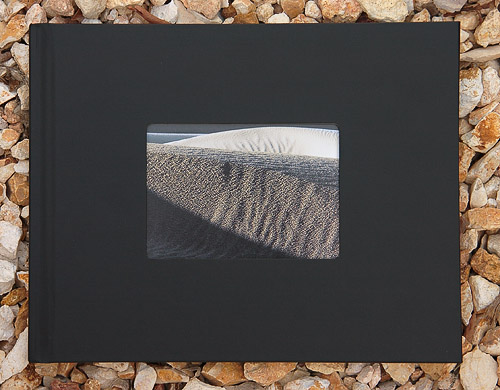 Binder cover with opening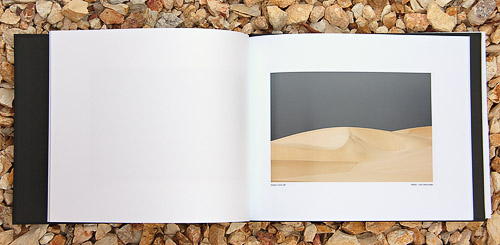 Open binder
The maximum size right now is 12x12". We try to convince them to make a 14x11" version. But this also requires that we get this size from paper manufacturers.
Cost
1. Photo Book Creator about $99
2. Binders 3mm at 11" wide x 8.5" tall about $7.50 (if ordered in quantities at 10, you have to call Unibind sales)
Some Tips
Use thinner but quality paper
Paper should be flexible
Paper should have a good white on the back and no manufacturer imprints
Use captions for your portfolio images
Conclusion
We find the Unibind Photo Album Creator a very nice solution for the creation of smaller photo books and portfolios. Finally a presentation solution that is easy to use, nice looking and reasonable priced.
Highly recommended
Note: On our last trip to Europe we showed a few portfolios to a larger group of people and they liked the presentation a lot.
You can order here.
The tool has to be bought through one of their resellers. For additional binders you can call the company's phone number. Product is right now only available in the US.