Alcatraz the prison island in the San Francisco Bay is one of the top tourist magnets in San Francisco (about 2000 people visit this National Park per day). We have never been to Alcatraz because we have no real fun joining the masses.
Fortunately North California's premier camera dealer Keeble & Shuchat (sponsored by Nikon) offered a unique workshop on Alcatraz:
Limited to 40 photographers
Access to otherwise closed buildings
Shooting from 5pm till after sunset
The first building (New Industries Building) we entered captured our imagination so that we stayed in this building for over two hours. We rather liked to get the most of it than visiting more places. Here are some of our photos with only sparse commentary.
Note: We mix color and B&W to show the possibilities. In a pure portfolio we would stay either in color or B&W.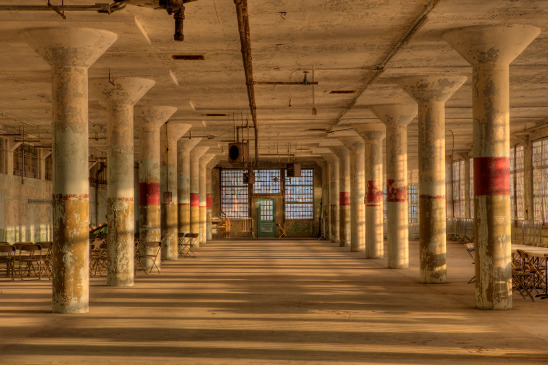 The light and the columns made our day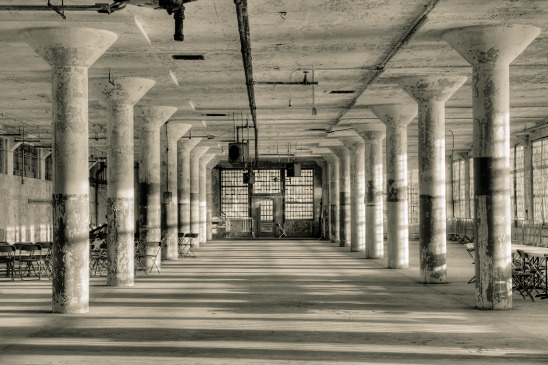 We also love the B&W variant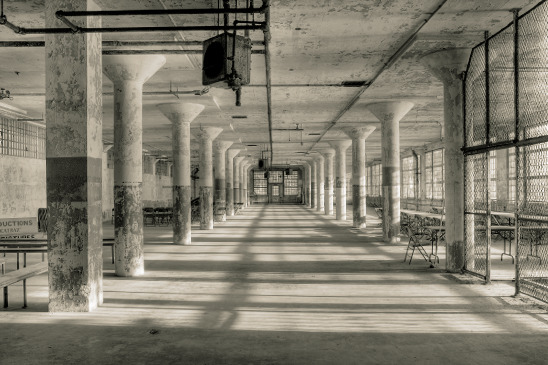 We experimented with different focal length settings

The light changed permanently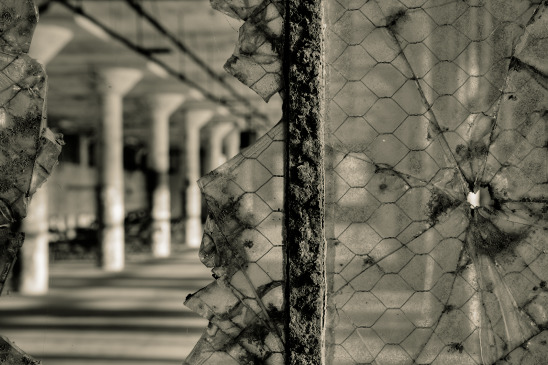 All very gritty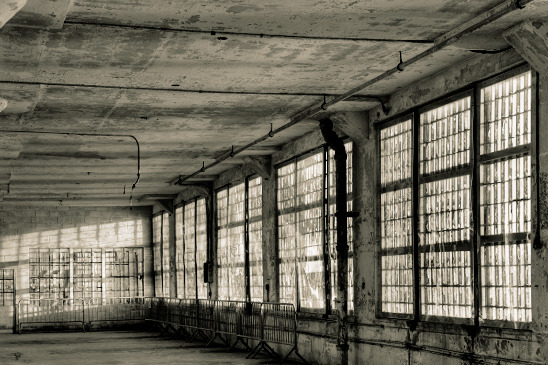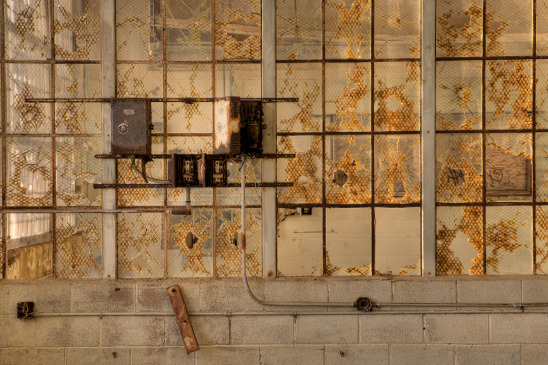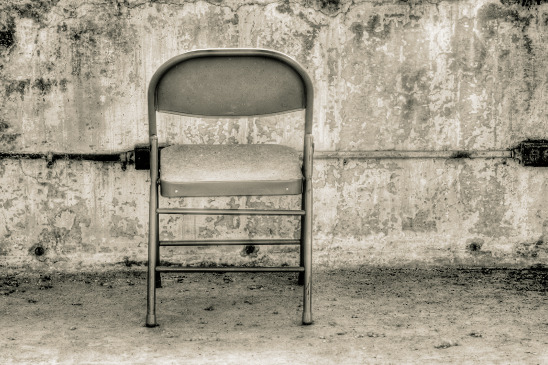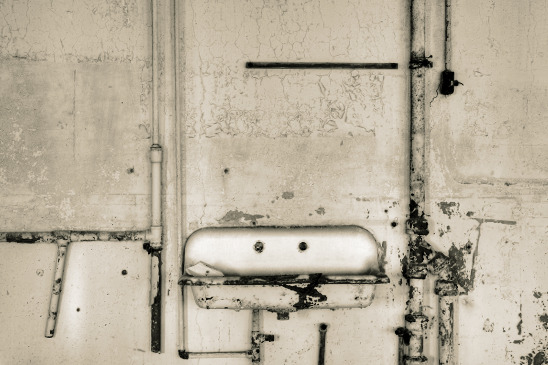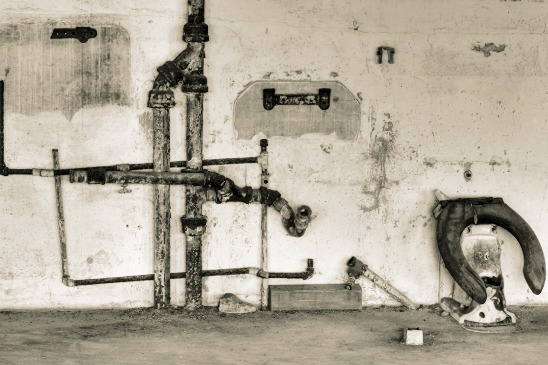 This is a photo from a Cellhouse: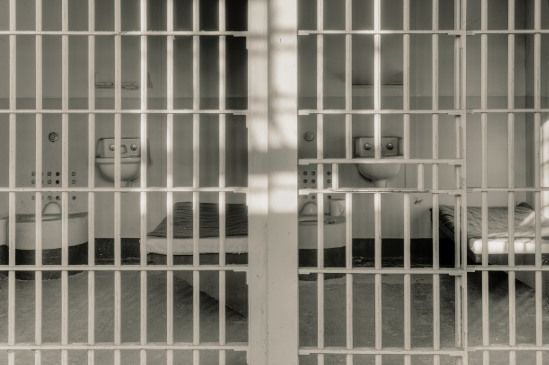 Modern Living
We like the final image because it shows a sunset of the other kind.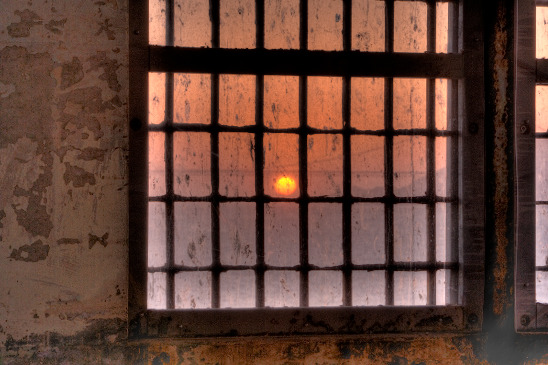 Golden Gate Sunset
If you look carefully you can even spot the Golden Gate Bridge :-).
For us the Alcatraz workshop was a great experience. We would like to thank Mary and the Keeble team for making it possible.
Technique
All shots were 3 exposures (-2, 0, +2EV)
Converted to HDR with Photomatix (see our review note)
Tone mapping with the Photomatix Photoshop plugin
Final tuning, split toning, print and web images with LightZone 2.0