On our way to PMA we spent two nights in Death Valley (had about 50% of the yearly rain during that short period). As mentioned we used the Canon 1Ds and the Sigma SD9 side by side. Unfortunately we did not have longer glass with the SD9 and and used the Canon with a 70-200mm f/2.8 IS lens most of the time.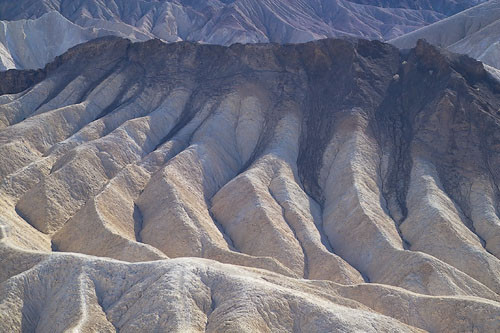 Zabriskie Point
Again, the colors are very good indeed
There is one issue you need to be aware of: Chromatic Aberration (CA)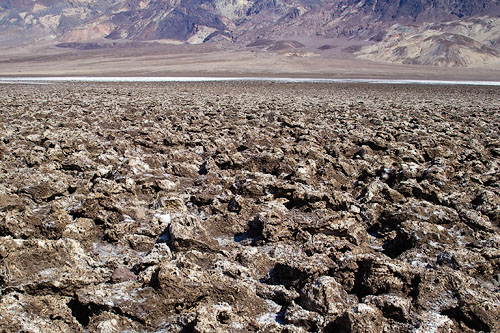 Devil's Golf Course (Sigma 28-70mm @28)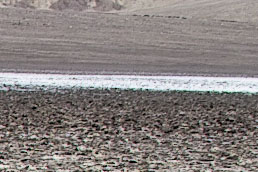 Signs of CA (green, zoom in using Photoshop)
It is hard to say whether the Sigma lenses have more CA than Canon or Nikon glass. But read our Canon 1Ds diary and you will see that CA is an issue the better an image sensor resolves details.
It seems to be clear that the Foveon sensor resolves nearly every failure of the lens. As much as CA is a real problem it also can be fixed:
CA can be fixed with software (like Panorama tools) and I expect some new filters in the near future
The fix for a Foveon sensor can be even more effective as CA cannot be taken as a Bayer Pattern interpolation problem by the Raw file converter
It has to be noted that the Sigma SD9 auto focus has some problems in low contrast scenes and that the camera motors are more noisy than the Canon/Nikon equivalent.