All our cameras and longer lenses with tripod collar have custom plates for the Arca Swiss clamp mount.
One specialty of Really Right Stuff is their L-Brackets: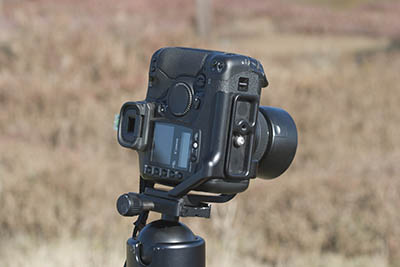 L-Bracket
The L-Brackets allow you to quickly switch the camera form a horizontal to a vertical position. Our friend Jim Collum stitches a lot of vertical shots and could not live without a L-Bracket.
We have L-Bracket on:
Canon 1Ds Mk. II / 400D / 40D / 5D
Fuji S5
Specialty Rails
For panoramics we use the RRS MPR CL II rail (with clamps). This rail allows us to set the precise nodal point. Used with the PCL-1 clamp you have a great panoramic outfit.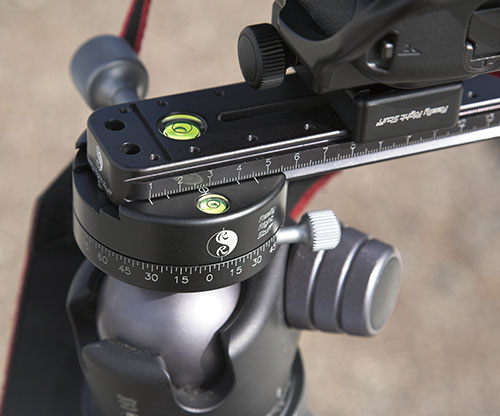 All RRS: BH-55, PCL-1 and MPR CL II in action
The GoPod
Since about 2 weeks we added the GoPod to our set of pods.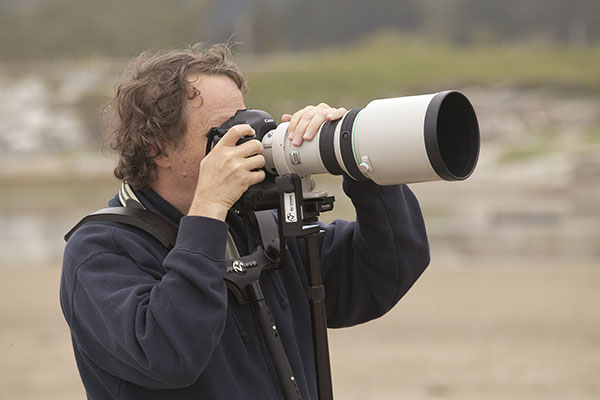 GoPod with Canon 1D Mark II and 400mm f/4 DO IS lens
The GoPod (invented by Cory Shubert) does a very nice job to ease the carrying of middle long lenses (400mm f/4, 300mm f/2.8). In our opinion the GoPod also allows better help with composition than even a monopod. We have used the GoPod now for nearly 800 shots and don't want to miss it for our bird and wildlife work. We just bought a Canon 400mm f/4 DO IS lens and the GoPod seems for us the perfect match. We consider the GoPod a major improvement for our work as handheld composition was never as good as with the GoPod and longer lenses.
We asked a couple of friends to try the GoPod and all liked about the GoPod:
Ease of use
Build quality looks excellent
Allows very good movement
Helps with stable framing a lot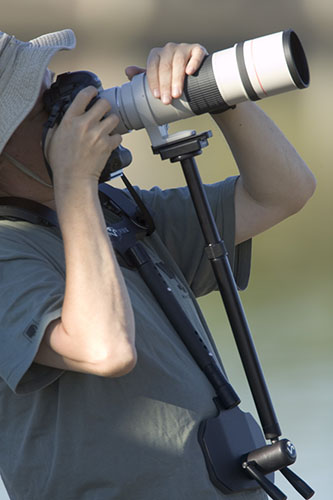 GoPod with standard setup (Photo Phil Lindsay, we mounted our own Arca clamp)
The GoPod works fine in its normal setup. But in some cases you may want to get the optional gimbal head that allows easier movement up and down.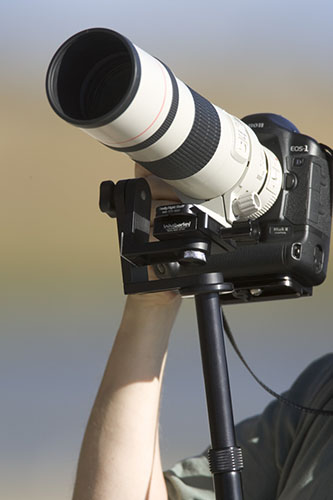 GoPod with optional gimbal head (Photo Phil Lindsay)
You have to decide whether you need this better way of moving the lens up/down (otherwise you mainly move the lens up and down by bending your body) or whether you like the more firm feeling using the standard setup (e.g. if you have few movements up/down).
We show here two recent shots that were made using the GoPod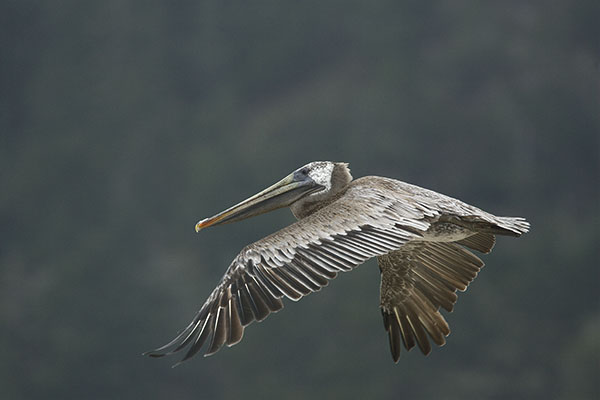 Brown Pelican (1D Mark II & 400mm f/4 DO IS)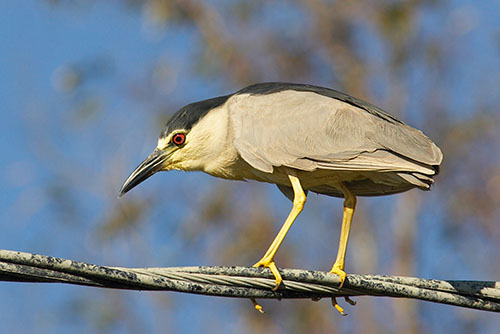 Night Heron (1D Mark II & 300mm f/4 + 1.4x)
For more detailed information visit the GoPod web page.
Conclusion
If you are serious about photography then invest into a good tripod, good head and use the Arca Swiss mounting system. All this equipment is not cheap. But it lasts and is great pleasure to use.